Angel's Marmaris Hotel: Area (m2) 85000 – Building Age 9 – Room 182 restaurant 7- Bar 5 – Living room 4
Prices found in Jollytur are only valid for guests residing in the Republic of Turkey. Angel's, an institutionalized reflection of traditional Turkish hospitality organized by professionals, is in Marmaris!
Welcome to Angel's Marmaris Hotel, which offers Turkish hospitality with passion and dedication, with its new face and new concept renewed in 2019.
Angel's Marmaris is the brand of the most luxurious experience and quality service accompanied by the breathtaking enchanting elegance of nature.
It was built on an area of ​​80,000 m² on the Burunucu coast, one of the Aegean coasts. The hotel consists of a total of 182 rooms, including suites and villas, each with different features.
AIRPORT TRANSFER
Welcome at the Airport with a Welcome Letter
Complimentary In-Vehicle Refreshment: Cold Water 0.5 Lt, Fruit Juice 0.2 Lt and Can of Coke or Bottle of Coke (Departure and Return), Disinfectant Based Wet Wipes, 100 g Pack of Snacks, Hygiene Kit

ANGELS WELCOME & SHIP UP
Cold Soft Drinks, Sherbet, Herbal Teas, Homemade Lemonades for Adult Guests
Special Homemade Ice Tea for Children,
Welcome with Disposable Cold Towel
Seasonal Chocolate Covered Fruits for Children,
Cookie Varieties, Angel's Chocolate, Chocolate Dates, Baklava
Apple Candy, Rose Leaf Turkish Delight.
Leaving Water (0.33 L per Person), Disinfectant Based Wipes, Macaron Box,
Table Reservation in Restaurants for Disabled Guests (2 Tables will be Available at the Restaurant)
Free Car Wash, Interior Mat, Vehicle Smell and Parking Service, Electric Vehicle Charging Station
Umbrella Service on Rainy Days Valet Service
Cologne Serving at Guest Welcoming
ROOM
Sea View Non-Smoking Double Bed 45 m2
Deluxe Rooms are 45 m² and you can stay comfortably with your family in Deluxe Rooms that will not look like your home. To make a good start to your holiday in your room, go out to your balcony and breathe in the coolness of the vast sea. Follow the Sails and Watch the Generosity of the Aegean
Balcony Bathroom LCD TV Room Service Shower / Bathtub Parquet Floor Shaving / Make-up Mirror Hairdryer Electronic Safe Wi-Fi Direct Telephone Split Air Conditioner Prayer Rug Quran Quran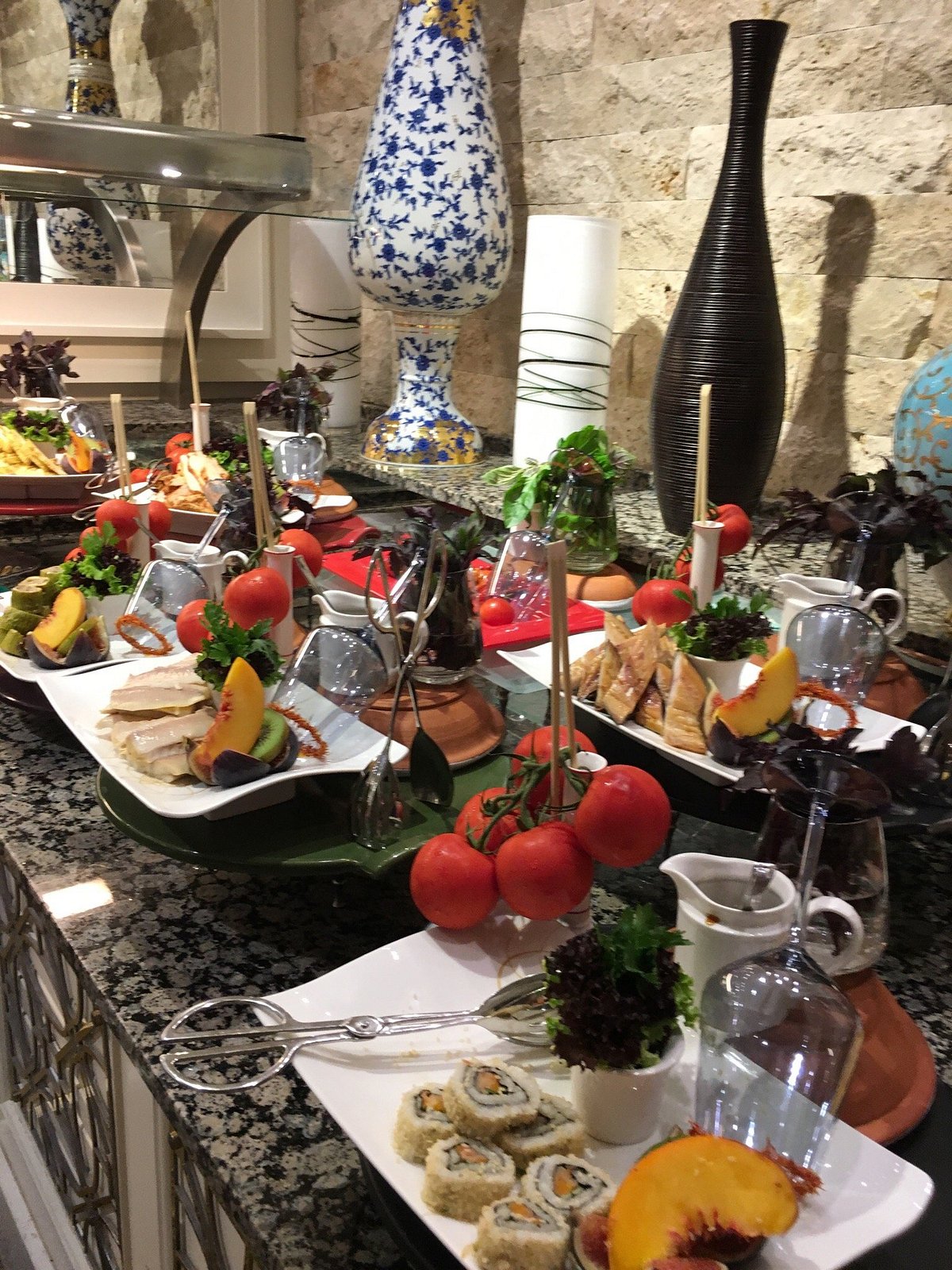 EATING AND DRINKING
ANGEL'S CONCEPT / ALL INCLUSIVE
High Standards Established in the Concept of Non-Alcoholic Family Hotel.
The Basic Dynamics of the All-Inclusive System is Presenting High Standards with the All-Inclusive Concept.
Breakfast and Dinner will be served as Open Buffet.
Lunch will be served at Snack Restaurants with Rich Fast Food Varieties and Quality.
Hot and Cold Drinks will be offered free of charge. (Paid Alternatives Will Be Offered).
Lobby Cafe Will Serve 24 Hours
24 Hour Food and Beverage Service
Hunkar Restaurant
Angels Restaurant (Choices of International and Local Cuisine)
Free Breakfast from the Breakfast Menu Determined for the Villas
Food service is between 07:00 and 02:00.
2 A La Carte Restaurants
Using Original Brands in All Foods and Beverages
12 Cafes
Cold Season Fruits Stand and Treats Around the Pool
2 Patisserie Cafes
Preparing Special Foods for Guests with Special Food Requests for their Children
4 Snack Restaurants
RESTAURANTS
Preparation of Special Foods for Guests with Diet
2 Children's Restaurants
Preparation of Special Foods for Guests with Diet
ANGELS Beverage Concept (Beverage Areas and Equivalents)
Wooden Welcome Cafe
Beverage Service to Sunbeds by the Pool and on the Beach
Angel's Special Soft Drinks, Herbal Teas, Special Fruit and Vegetable Juices
Patisserie Tea and Coffee Types
Serving Beverages in Glass Bottles in All Cafes (Original Packaging for Those Without Glass Bottles)
Seasonally Squeezed Fruit and Vegetable Juice Service
ANGEL'S STANDARD MINIBAR
Coca Cola 330 ml 1 Piece – Sprite 330 ml 1 Piece – Soda 200 ml 1 Piece Green Bottle Plain – Soda 200 ml 1 Piece Green Bottle With Lemon – Bag Tea-Coffee Types – Fuse Tea 330 ml 1 Piece – Fanta 330 ml 1 Piece – Fruit Juice 2 Pieces – Ülker Krispi Crispy Cracker 92 g – Rufles Package Chips 32 g – Glass Bottle of Water 75cl1 Piece (Next to Kettle) – Glass Bottle of Water 33cl 2 Pieces – Nestle Palate 30 g – Ülker Stick Cracker 74 g – Green Apple Plate – Pınar Milk 180ml 1 Piece – Nesquik milk 180 ml – Mc Vities Caramel Biscuit – Ülker Laviva Chocolate 35 g – Olala Cake with Raspberry 70 g – Haribo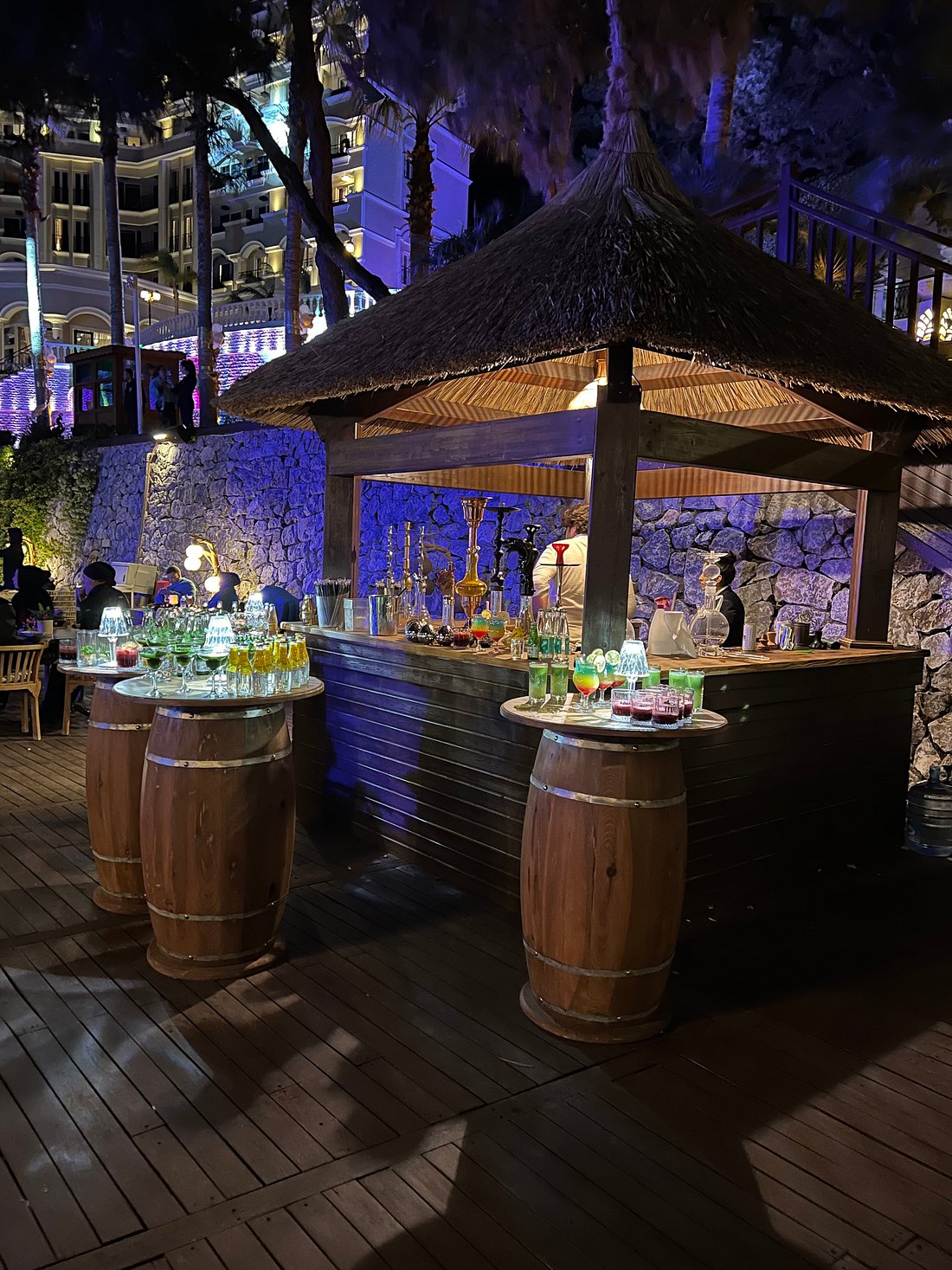 SERVİCE HOURS
Main Restaurant
Morning Breakfast 07:00-11:00
Dinner 19:00-21:30
Children's Buffet Breakfast 07:00-11:00
Kids Buffet Dinner 19:00-21:30
Children's Buffet Lunch 12:00-14:00
Angelo Restaurant Mixed Breakfast 08:00-11:00
Snack Bars
Night Snack
00:00-02:00
Hisar Snack Restaurant 12:00-17:00
Seaweed Snack Restaurant & Cafe 12:00-17:00
Saklıdeniz Snack Restaurant 12:00-17:00
Saklıdeniz Patisserie 10:00-18:00
Angel's Patisserie 10:00-23:30
Aqua Snack 13:00-15:00
A La Carte Restaurants
Angelo A La Carte 19:00-22:00
Hisar Members A La Carte 19:00-22:00
bars
Hisar Restaurant Cafe 10:00-17:00
Saklideniz Restaurant Cafe 10:00-18:00
Angel's Patisserie Cafe 00:00-00:00
Lobby Cafe 00:00-00:00
Forest Cafe 10:00-00:00
Palmiye Beach Cafe 10:00-18:00
Pier Cafe 10:00-18:00
Aqua Cafe 11:00-18:00
Marina Cafe 16:00-00:00
Marina Starbucks 12:00-00:00
Activities
Free
Canoe
Dance courses(Belly) Dance, Hiphop)
Use of Tennis Courts/Racket, Ball and LIGHTING
Fitness Center
Air rifle
Yoga
Zumba
Step Aerobics
Funny Jump
Volleyball
Pedalo
Basketball
Darts
Ping pong
Stand Up Paddling
Chess
Water Balls
Aqua Activities
Archery
Paid
Activities
Private Tennis Lesson
Private Swimming
Courses (Beginner)
Motorized Water Sports
Wake Board Courses
Sea Buggy
Diving Lessons
ringo
Hamburger
paracyling
Water skiing
Special Training with Instructor, Fitness Program
Jet Ski
Surfing and Lessons
banana
Gondola Tour
Boat tour
Fishing Tour
ATV Tours
Cycling tour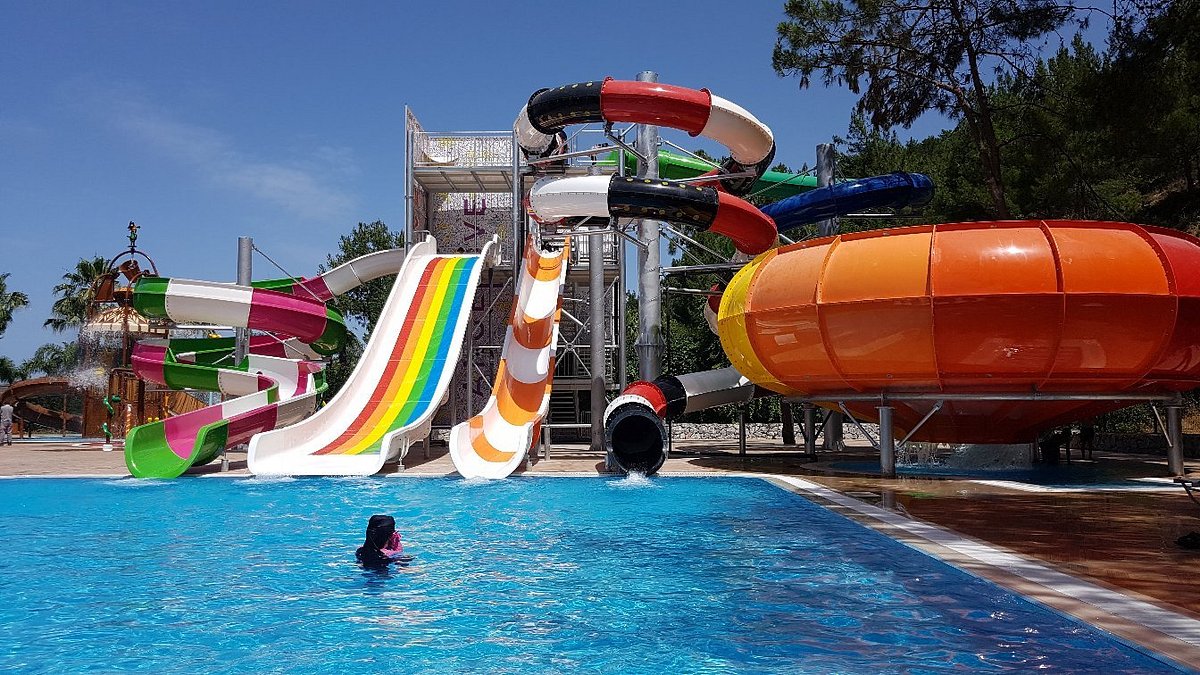 ANGEL'S FUN / Free
Cultural Activities
Daily Tournaments
Angel's Party
Live Music Performances
After Show
Marina Cafe
Aerobatics Shows
Evening Animation Programs
Marina Cinema
Amphitheater Cinema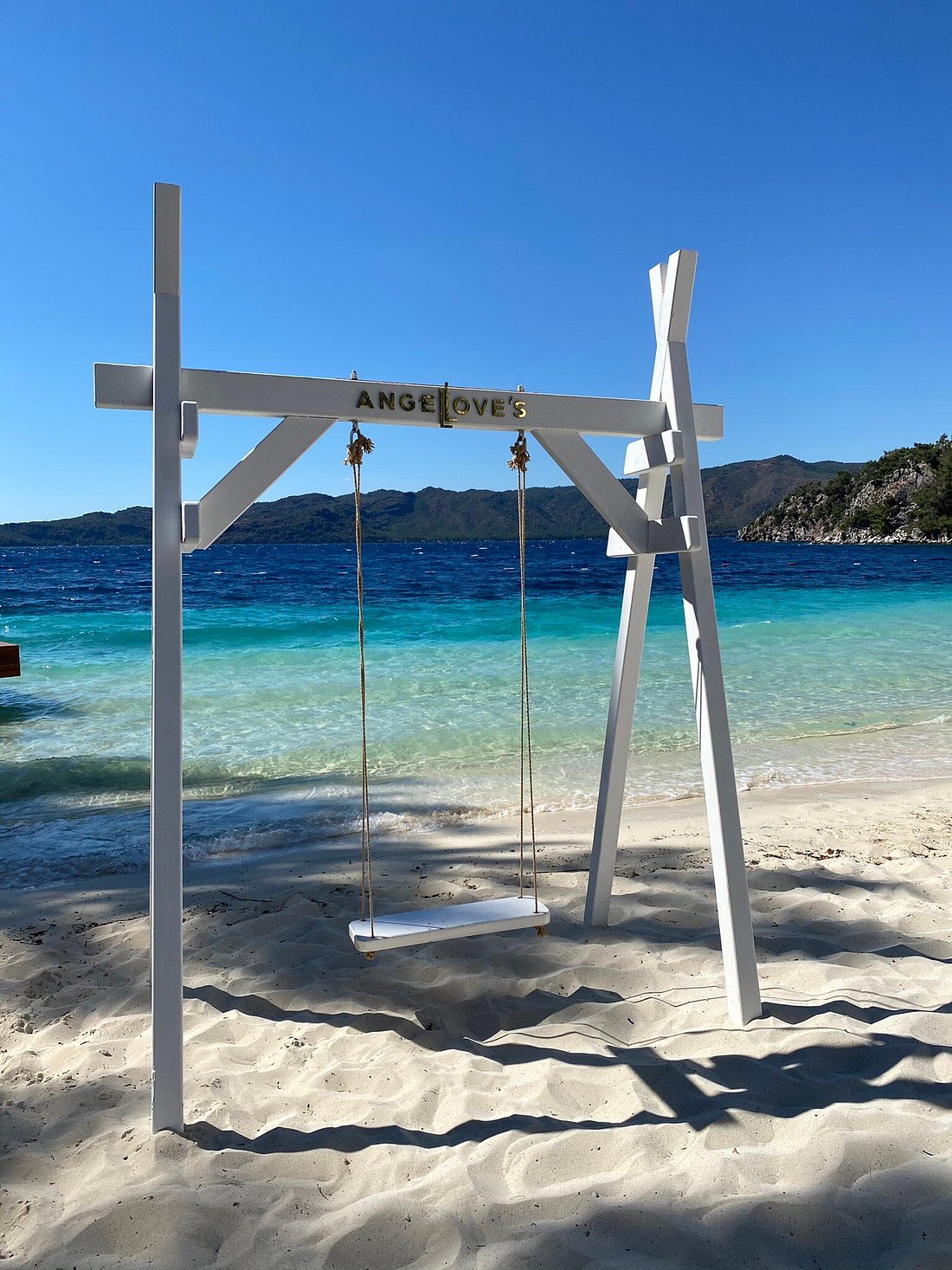 ANGEL'S LAND MINI CLUB
For Ages 2–17 (Teenager Activities Are Made By Animation)
Specially Designed Nameplate with Name, Family Name and Room Number
On Demand Leakproof Baby Swimwear
Changing and Breastfeeding Units in Certain Places of the Hotel
Children's Shows
Birthday Cake by Family Request
Special Shows Prepared for Children
Cinema
Outdoor Themed Games
Game Center (Playstation3, Playstation4, Wii, Xbox 360 console games, Car and Motor Racing) Paid
Baby Foods Prepared by Our Trained Staff at the Main Restaurant and Angel's Land Restaurant
Special Kids Restaurant in Angel's Land
Costumed children's parties, Native American-Pirate Themed Activities, Crafts, Tournaments, Prize Competitions, Traffic Activity,
sports courses
Playground
Sleeping Room
Game room
Sightseeing Train
Private Babysitting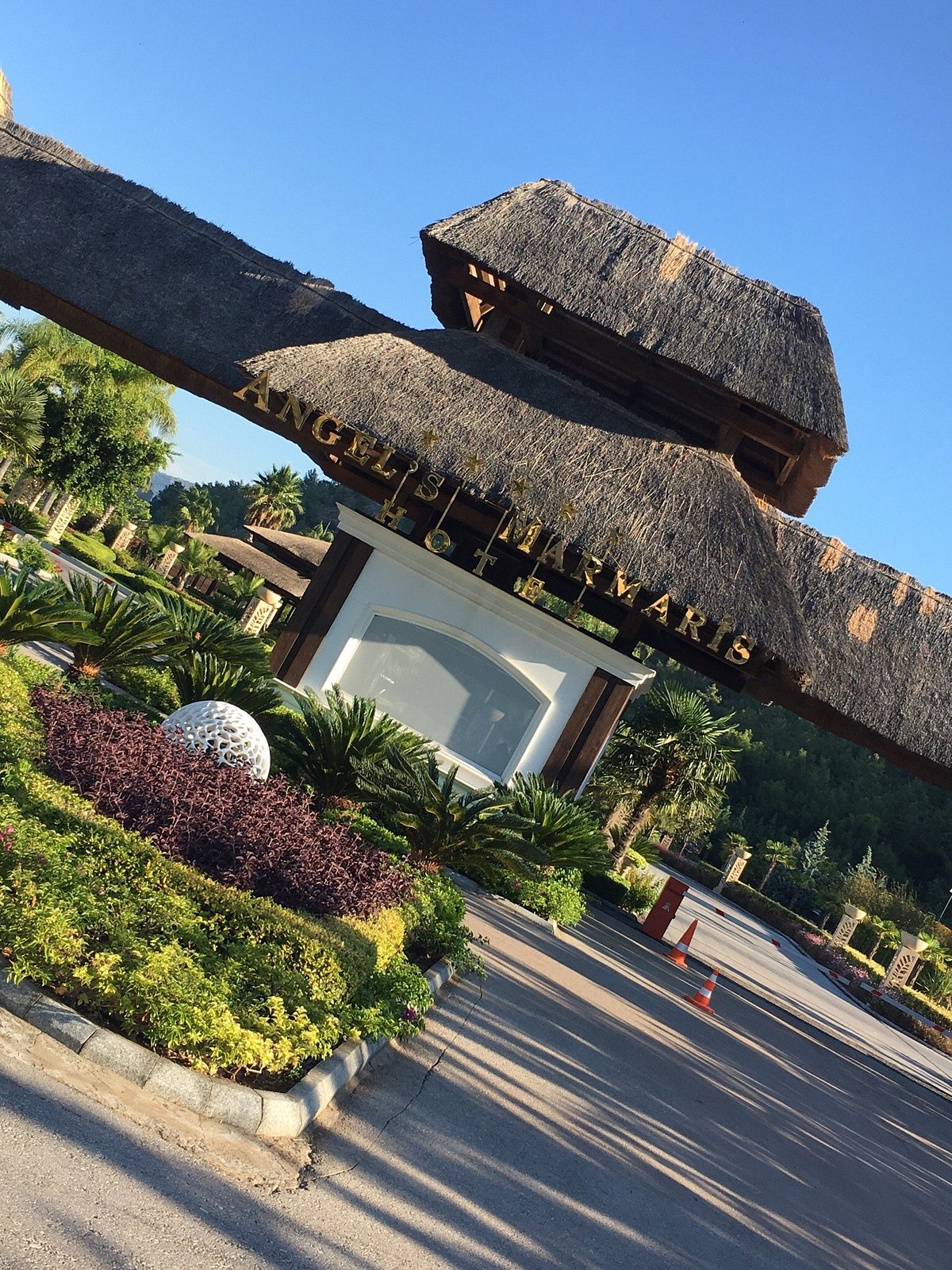 RESTAURANTS
"HÜNKAR" RESTAURANT
With its magnificent village and forest view, Hünkar Turkish Cuisine is from your host. Exclusive menus of distinguished elites with international experience; freshly acquired products, fruits meet with those delivered directly from the fresh animal plantation area. In Hünkar Turkish Cuisine, which offers the taste of different geographies with the privilege of an exclusive open buffet restaurant; health, diet and children's buffets together. Hünkar Restaurant continues to host the finished product in the summer of 2021 with its new menus, renewed presentations and architecture.
"HISAR" RESTAURANT
When to take a break in Hisar's life? Two land circles, parts of a peninsula, an Aegean landscape. With its magnificent evening menus and special presentations, Hisar A'la Carte offers you the elegance of an elegant evening.
A meat menu that you will not see in its time in the Aegean. Daily fresh meats are waiting for you with views from around the world and in Turkish cuisine.
"HIDDEN SEA" RESTAURANT
You don't need examples from women in midday babies. Hidden Seniz Snack is at your service with A'la Carte menus.
RESTAURANTS
"ANGEL'S PATISSER" PASTA
Angel's Pattiserie, where elegance and luxury meet, is at your service with its refreshing presentations and personal snacks.
"ANGELO" RESTAURANT
A meat menu that you will not see in its time in the Aegean. Daily fresh meats are waiting for you with views from around the world and in Turkish cuisine.
"YOSUN" RESTAURANT
Moving for free at lunch with an A La Carte Restaurant concept. Seaweed Snack; a very healthy, abundant kitchen.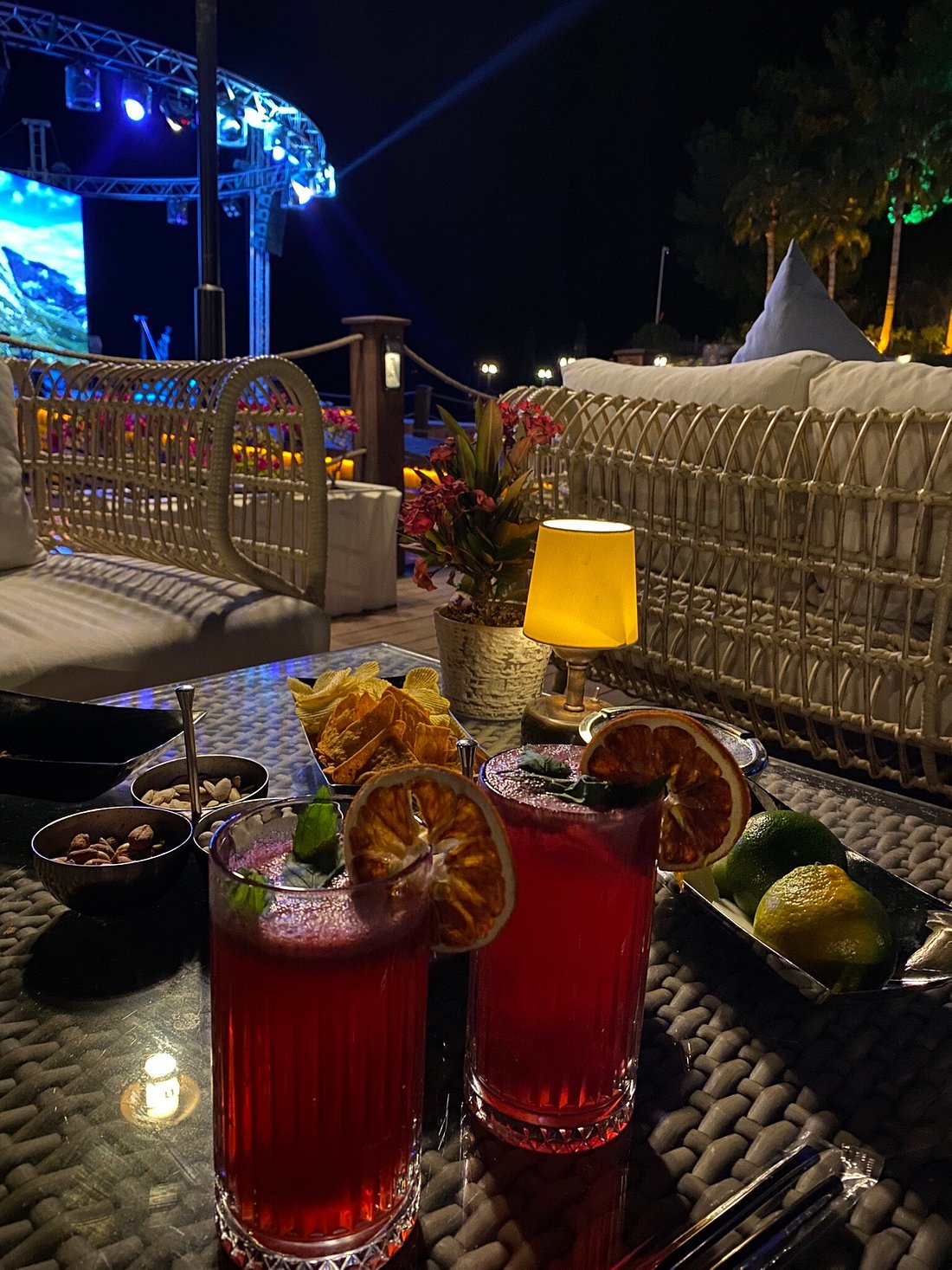 SNACK BARS
"FOREST" CAFE
The salt of the sea, the mist of the forest, the smell of the pines… How about listening to the forest with its golden sands sprawling in front of it in the breathtaking blue of the Aegean? Orman Kafe has one of the most special locations of Angel's Marmaris to sip your coffee with the sounds of birds and chat with your friends while listening to the sounds of the waves. Orman Kafe is preparing to offer you different surprises in the summer of 2021 with its latest updates.
"LOBBY" CAFE
Wouldn't you like the aesthetics blended with magnificence to the relaxing melody of classical music? You can crown this pleasant moment with a special fruit cocktail or Turkish coffee by choosing a newspaper.
"SAKLI DENIS" CAFE
The Cafe, located in the ladies-only section of the facility, serves a variety of beverages for our esteemed female guests.
"MARINA" CAFE
Located on a pier adjacent to the yacht marina, Marina Cafe offers you a unique view of sea scallops and sea plankton in the evenings. With its delicious presentations, new stage and updated seating areas, Marina Cafe is a special corner for your refined tastes.
"BEACH" CAFE
Located on the beach consisting of Cleopatra's sand, the cafe is at your service with aperitifs and beverage service against the view of the unique blue waters of the Aegean.
SPA / WELLNESS
Indoor pool
Recreation Area
Steam Room (Reservation)
Turkish Bath (with reservation)
Salt Room (Reservation)
fitness
Hamam Care Services (Pestamal, Towel, etc.)
Snow Room (Reservation)