Asteria Kremlin Palace Antalya was built in accordance with the original in Kundu so that you can explore this structure, which was the residence of the Russian Tsars, without traveling thousands of kilometers to see the Kremlin Palace. Kundu; It attracts tourists both with its proximity to Antalya city center and with the beauty and relaxing atmosphere of its golden beaches.
Carrying the Kremlin Palace, one of the world's best-known structures, to Antalya, Asteria Kremlin Palace opens the doors of a comfortable and luxurious world to its guests with its extraordinary architecture and decoration. In the elegant rooms and suites of the facility, details regarding all expectations and needs of the guests have been meticulously handled.
Asteria Kremlin Palace stands out with its activities and animations, where guests of all ages can have fun with their families.
While children develop their creativity in the Kids Club, where guests with children and young people are not forgotten, Asteria Kremlin Palace's guests; having fun with trained and experienced animators. Thus, families can experience every moment of the holiday without being left behind.
In addition, the facility, which offers a suitable address for organizations such as congresses, seminars and conferences, also has a large-capacity congress hall.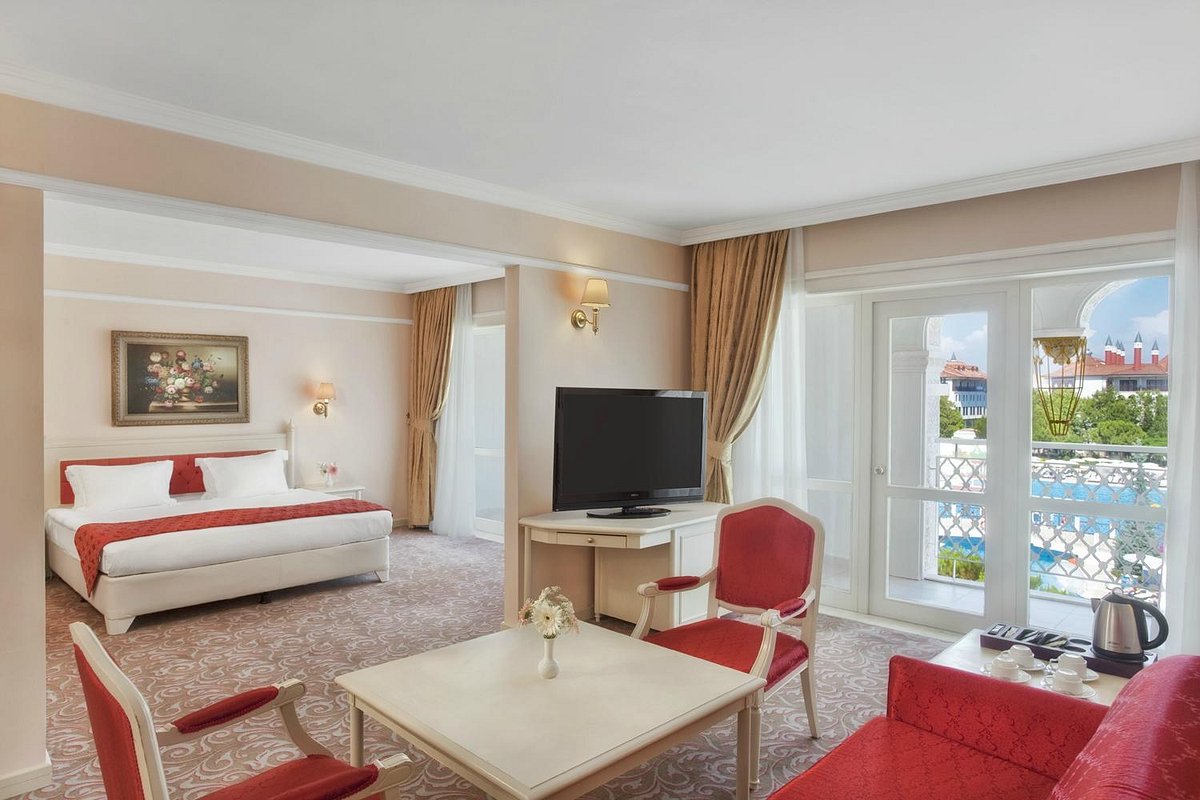 ROOM
Standard Rooms are 23 m² in size. The rooms have a double bed or two single beds.
2+2 accommodation can be made in the rooms (2+2 guests accept congestion).
Room dimensions are gross dimensions, including the balcony.
Bathtub
Electronic Key System
Bathroom
Bathroom Phone*
Boucle Bath Products
Hair dryer
WC
Music Broadcast (from TV)
Carpeted Floor
LCD TV
Smoke detector
Central Air Conditioning
Shower cabin
Till
Mini bar
Telephone*
Satellite Broadcast
Tea and Coffee Set
Features marked with * are paid.
EATING AND DRINKING
Breakfast, lunch, dinner and night buffet meals are free. Within the brands determined by the facility, some local and some imported alcoholic and non-alcoholic beverages are free of charge for 24 hours. Some brands of wines, bottled drinks, champagnes and special imported drinks are chargeable. Room service is chargeable 24 hours a day.
A la carte restaurants with reservation and charge. For stays of 5 nights or more, 1 a la carte restaurant is free once. Free for children aged 0 – 6, 50% discount for children aged 7 – 12. Local alcoholic and non-alcoholic drinks are free of charge in a la carte restaurants.
Asteria Hotels welcomes all its guests with the privilege of a gourmet. The unique flavors of expert chefs turn your taste buds into art. knowledge, experience; Carefully selected tastes, different understandings and modern presentations add spirit to your table. Carefully selected examples from world cuisine and "a la carte" restaurants with different concepts bring together different tastes and tastes in the same venues.
Hot or cold, alcoholic or non-alcoholic beverages, the most popular types of tea and coffee and very special cocktails add color to the world of Asteria.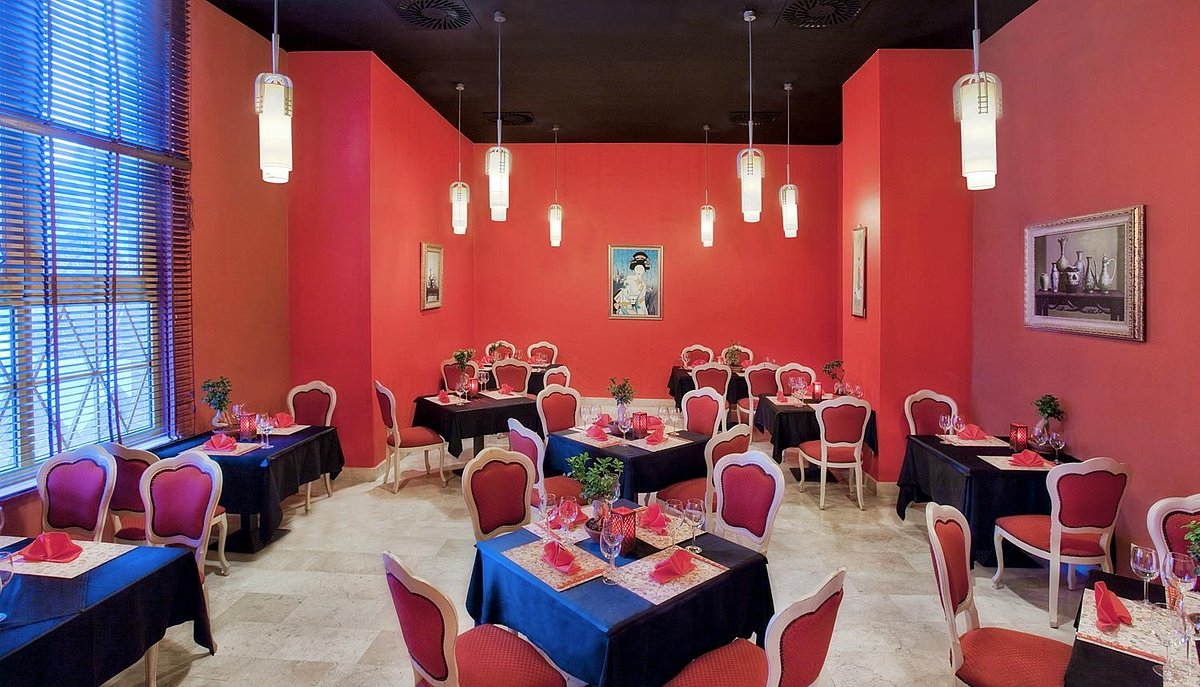 Restaurants
ARBATES BAR
DIVO BAR
EL SOMBRERO RESTAURANT
PASHA A LA CARTE
RISTORANTE LA GONDOLA
SENAT DISCO BAR
MARINE RESTAURANT
STOLITSA RESTAURANT
ZVEZDA BAR
AVRORA BEACH BAR
PUSHKIN CAFE BAR
BEER HOUSE
Stolitsa – Overlooking the garden, this buffet restaurant serves breakfast, lunch, and dinner. Outdoor dinner is served to guests, weather permitting.
Pasha – Bus steakhouse serves lunch and dinner. Outdoor dinner is served to guests, weather permitting. Reservation is required. Open on certain days
Marine – This beach restaurant specializes in seafood and only serves dinner. Outdoor meals are served to guests, weather permitting. Reservation is required. Open on certain days
La Gondola – This restaurant specializes in Italian cuisine and only serves dinner. Reservation is required. Open on certain days
El Sombrero – This restaurant specializes in Mexican cuisine and only serves dinner. Reservation is required. Open on certain days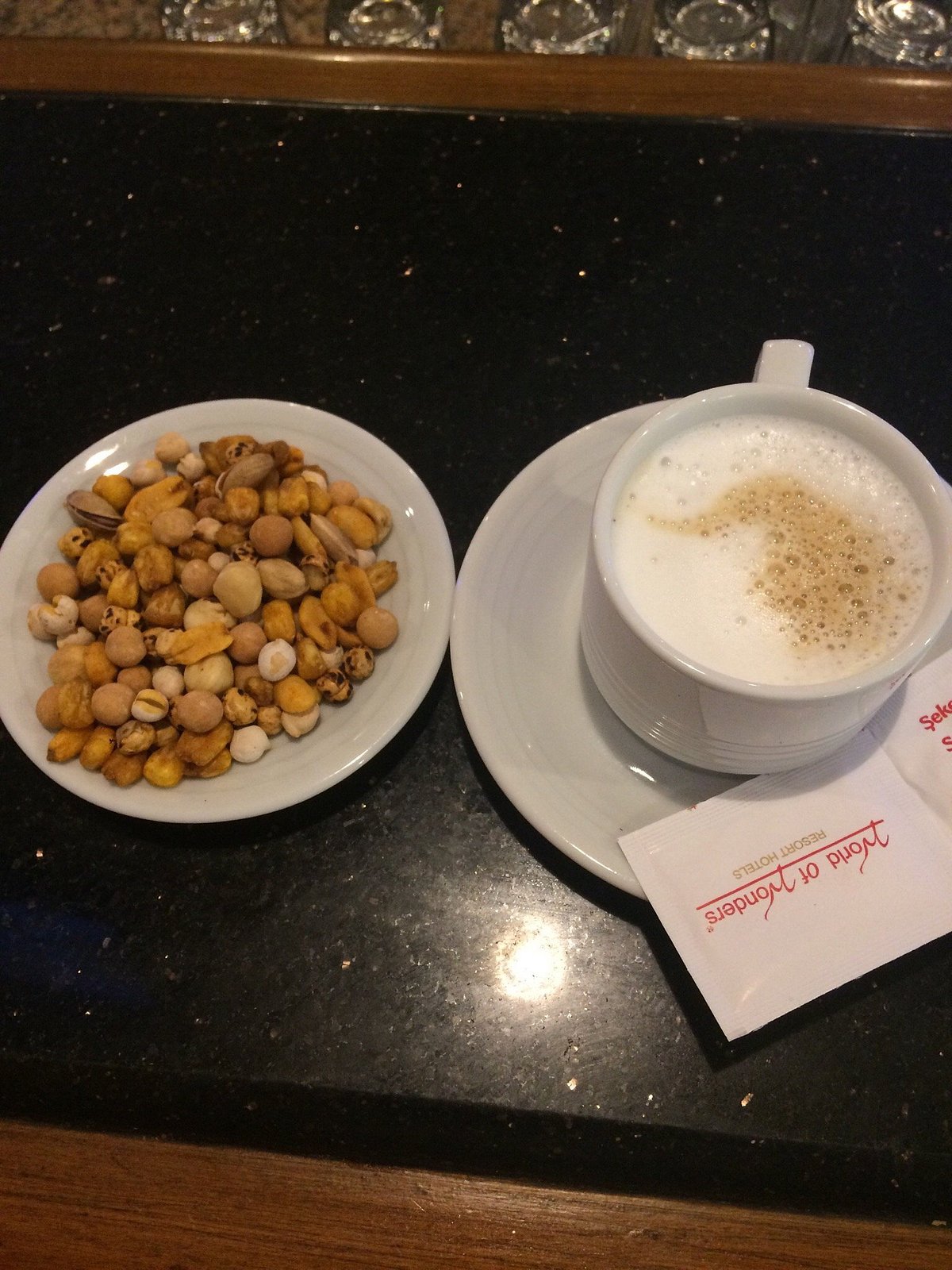 SERVİCE HOURS
07.00-10.30 Breakfast (Stolitsa Restaurant Open Buffet)
11.00-17.00 Snack Service (Tsar Tent)
11.30-18.00 Patisserie (Lobby)
12.30-14.30 Lunch (Stolitsa Restaurant Open Buffet) – Kids Buffet- Diet Buffet
18.30-21.00 Dinner (Stolitsa Restaurant Open Buffet) – Kids Buffet – Diet Buffet
19.00-21.00 A la Carte Restaurants
23.30-01.30 Night Dinner / Stolitsa Restaurant Open Buffet)
Room Service 24 Hours – Paid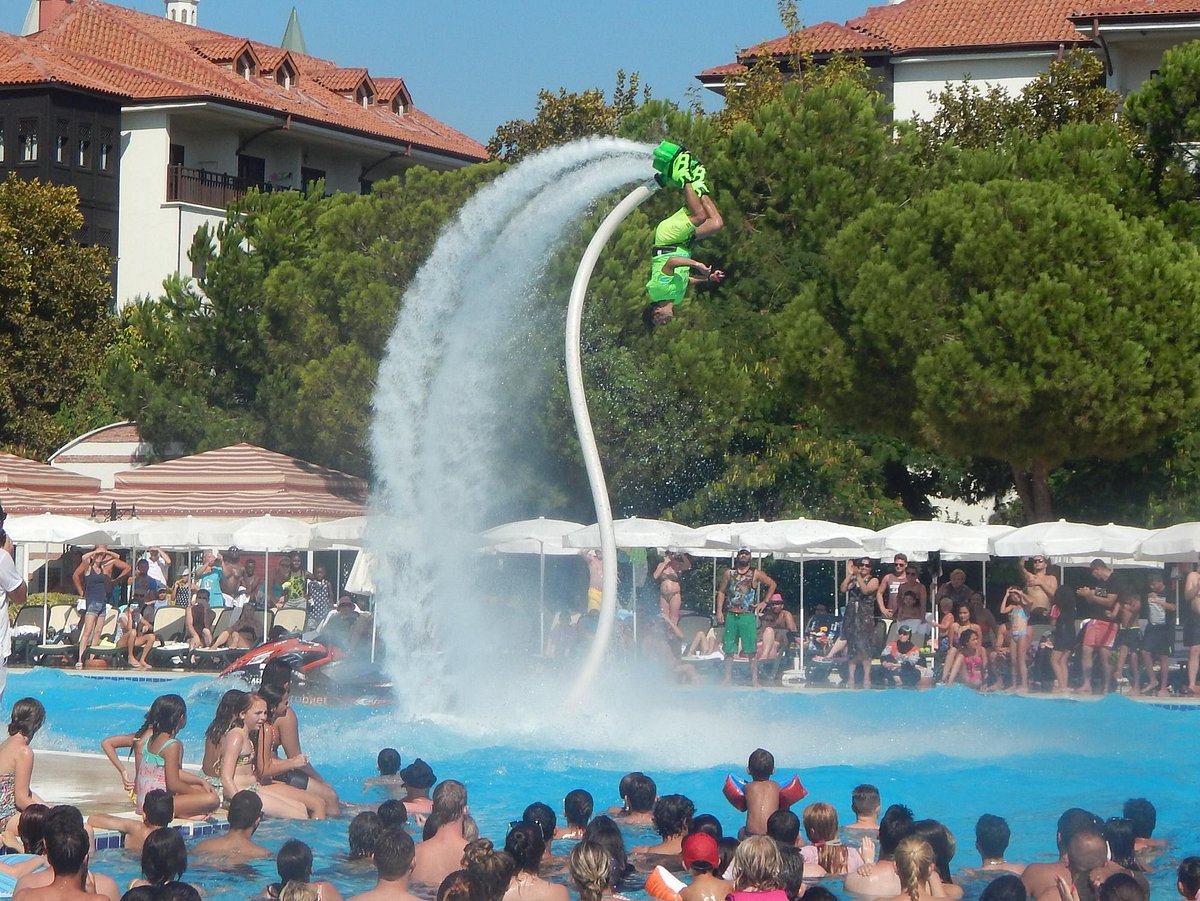 ACTIVITY
Water park with slides,
table tennis,
beach volleyball,
basketball,
tennis,
water polo,
pool,
mini football,
darts,
boccia,
etc. A lively and fun-filled holiday awaits you with many activities.
Night life
Live performances, special shows, gala nights, shows, DJ performance, Senat Disco, piano concert etc. The nights are very colorful with a lot of night entertainment.
Daily Animations
Aerobics, water gymnastics, morning gymnastics, yoga, etc. You can participate in our daily animations and produce the holiday to the fullest.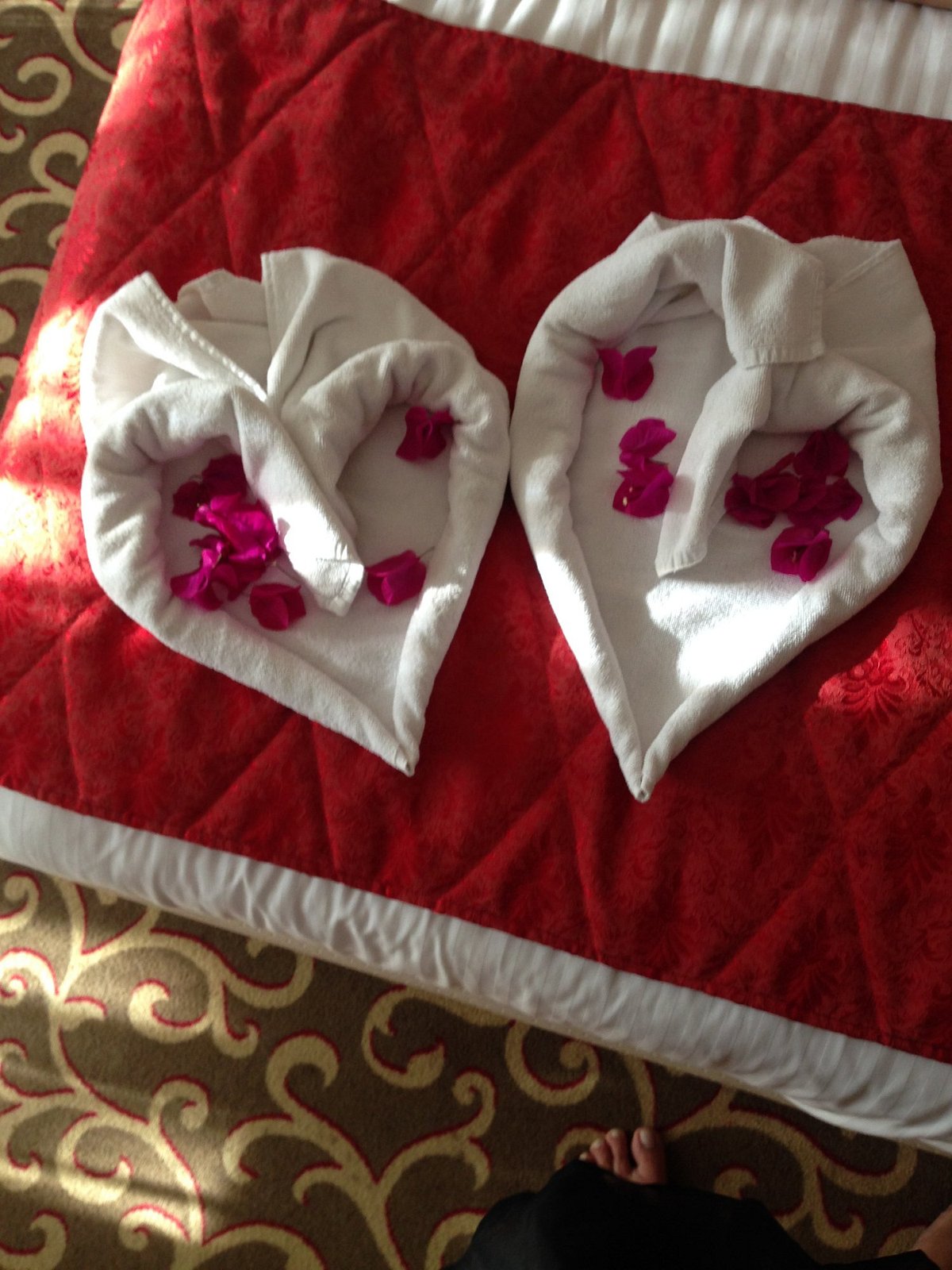 Honeymoon
On arrival day, champagne, flower decorations and fruit plate are served to the room.
Dried fruit, snacks and Turkish delight
Bathrobes and slippers
Breakfast service to the room on a desired day
A la carte restaurant priority and table decoration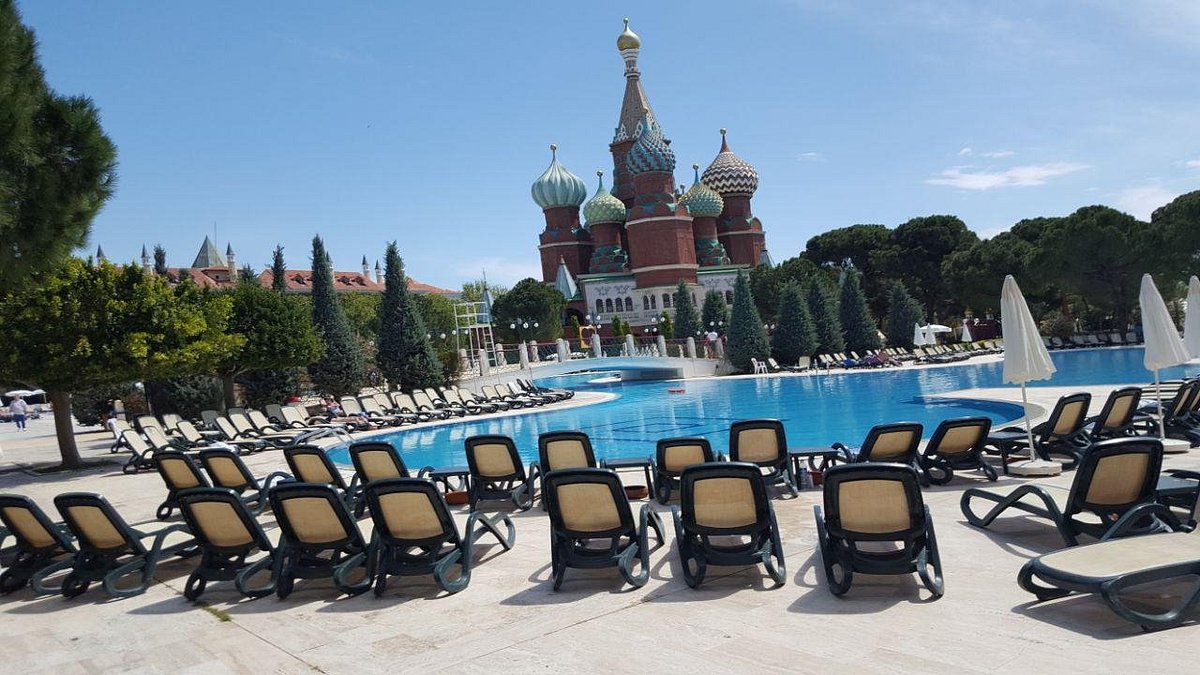 BEACH AND POOL
The use of outdoor pools may vary depending on the weather conditions. Dock; It is closed for use during the winter season. Food and beverage service is available on the beach during high season.
sand beach
Sunbed
Cushion
Outdoor pool
Indoor pool
Umbrella
Private Beach
Dock
Beach towel
3-Strip Water Slide
Blue Flag Beach
Indoor Children's Pool
Outdoor Children's Pool
3-Strip Kids Water Slide
Features marked with * are paid.
SPA & WELLNESS
Beauty center and massage services are available at an extra cost.
Beauty centre
Massage
Sauna
water massage tub
Bath