Baia Salima; Opening the doors of a peaceful and fun holiday in touch with nature, Baia Kemer Club welcomes its guests in Beldibi. Surrounded by magnificent landscapes and completely renovated, the property is located by the sea. The property, which has a sand-pebble mixed private beach, has swimming pools for adults and children.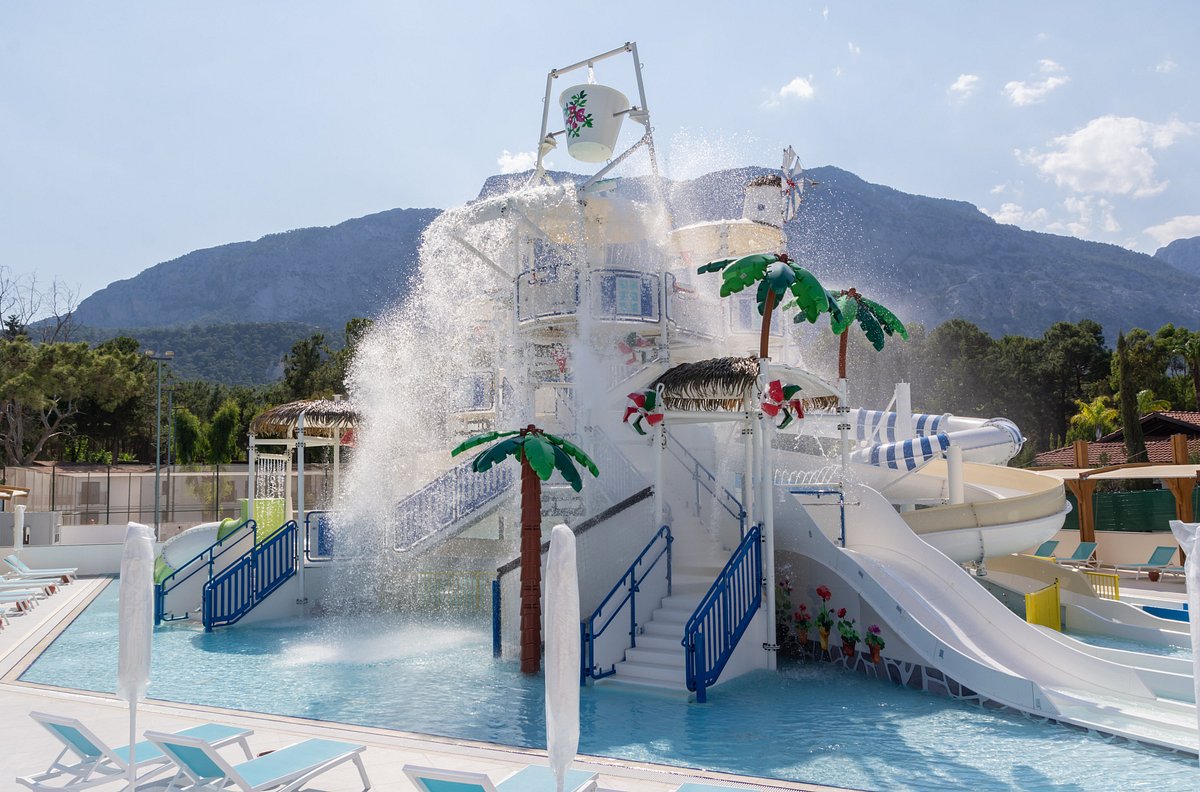 Professional animations that continue throughout the day are offered in different languages. The facility offers various activities such as mini football, water gymnastics, beach volleyball and Aqua Tower, which consists of 9 slides. Shows and parties are also held at night in the facility's show arena.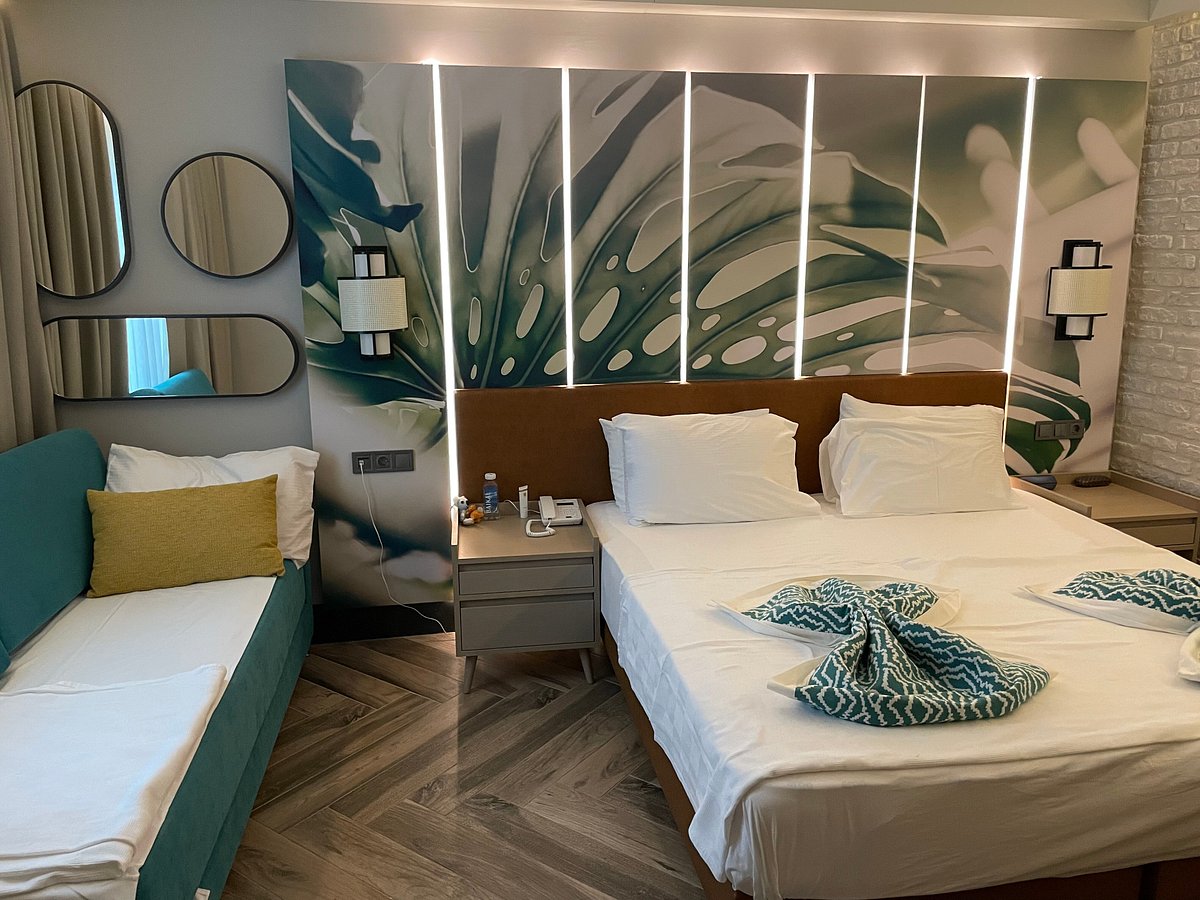 ROOM
Baia Salima; Mediterranean Family Rooms are 37 -39 m² in size. The rooms have a double bed and two single beds. The ground floor rooms have a terrace and the upper floor rooms have a balcony.
Shower
2 Rooms with Interconnecting Door
Bathroom
Bathroom Phone*
Boucle Bath Products
Hair dryer
WC
Music Broadcast (from TV)
2 Bedrooms
Balcony
Ceramic Coated Floor
LCD TV (2 pcs)
Central Heating and Cooling System
Till
Mini bar
Telephone*
Satellite Broadcast
Cleaning Service
Wake Up Service
Features marked with * are paid.
Eating and Drinking
Breakfast, lunch and dinner buffet meals are free. Within the brands determined by the facility, some local and foreign alcoholic and non-alcoholic beverages are free of charge for 24 hours. A la carte restaurants with reservation and charge. Minibar is replenished daily with beer and soft drinks.
Freshly squeezed orange juice (excluding breakfast) and imported drinks determined by the facility are chargeable.
Restaurants
Steak A la Carte Restaurant (Paid)
Mediterian A la Carte Restaurant (Paid)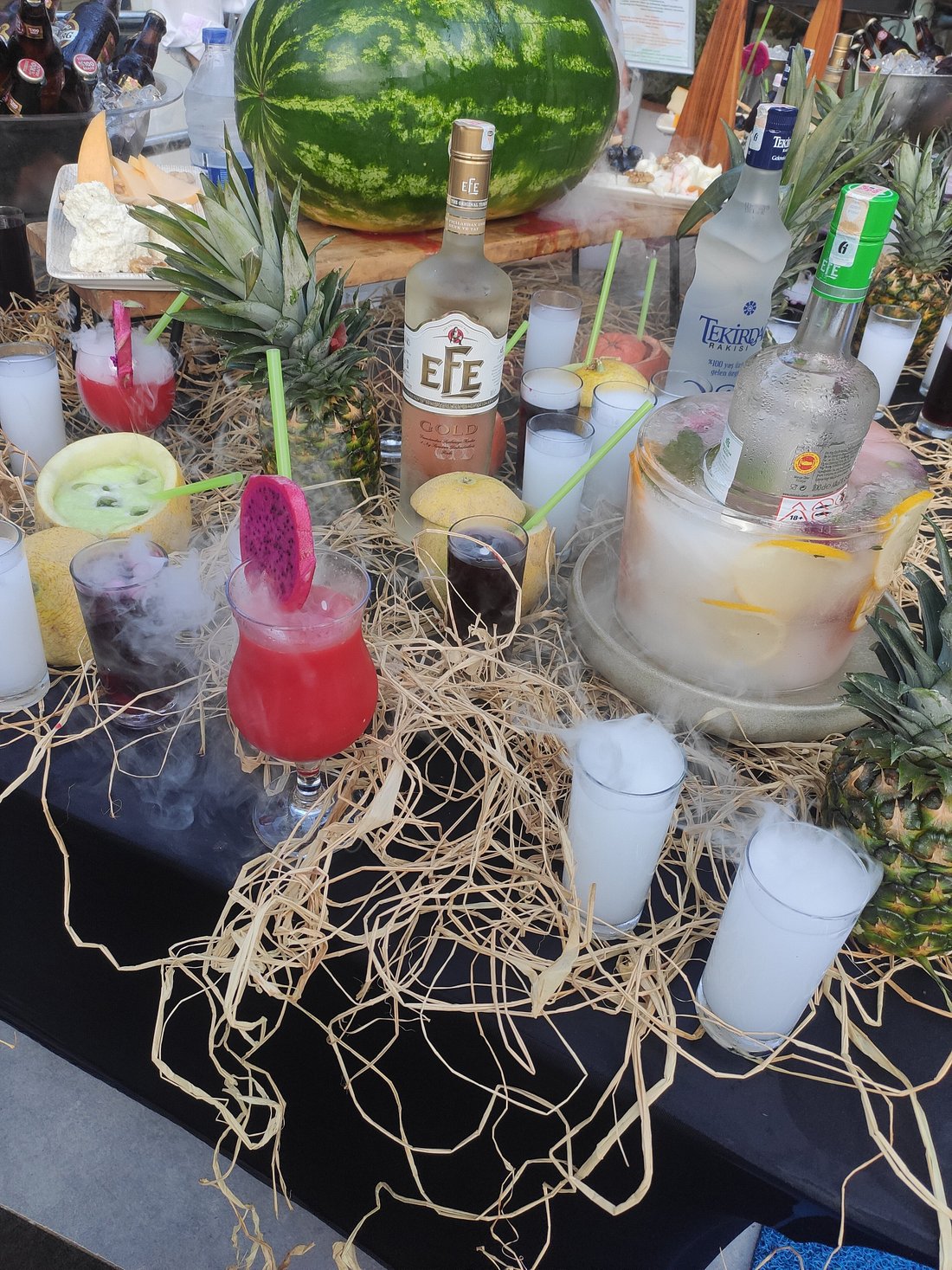 Service Hours
07.00-10.30 Breakfast
09.00-21.00 SPA Vitamin Bar (Paid)
10.00-18.00 and 20.00-23.00 Sunset Beach Bar
10.30-11.30 Late Breakfast (Main Restaurant)
11.30-18.00 Patisserie
12.00-16.00 Enjoy Snack
12.30-14.30 Lunch
18.30-21.00 Dinner
19.00-21.00 A la Carte Restaurants
23.00-01.30 Night Buffet
24 Hour Pool Bar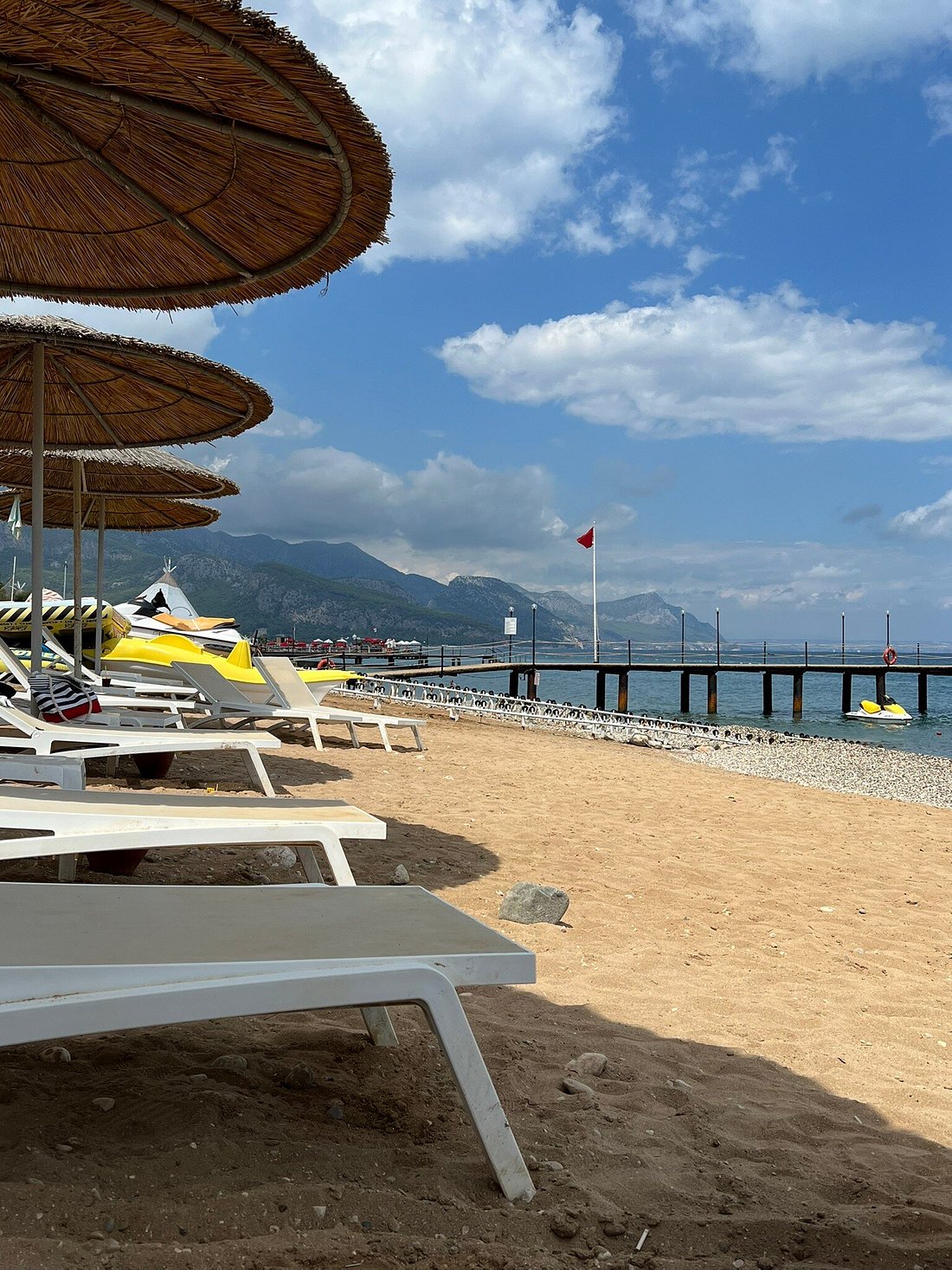 Beach
The beachfront facility has a sand-pebble mixed private beach and 1 pier. Sunbeds, umbrellas and towels are free of charge on the beach and at the pool.
Spa / Wellness
In the SPA and wellness section of the facility; There are services such as Turkish bath, sauna, relaxation room, Thai massage and aromatherapy massage.