Bof Hotels Uludağ: Hello, my dear readers, today I introduce you to one of the most beautiful hotels of Uludag, Bof Hotels Uludag Ski & Luxury Resort. Those who plan a snow holiday, please read this article carefully. I would like to point out that it is a nice clean place for the winter season. Providing service in Uludağ, the indispensable address of winter holidays, Bof Hotels Uludağ Ski & Convention Resort offers its guests a holiday in the comfort of home. If you love winter sports and are a ski enthusiast, get ready for a fun holiday with animation all day long!
The property, which attracts attention with its 28,172 m2 usage area, large parking lot, stylish decoration and special architecture, is among the newest hotels in Uludağ. Combining luxury and comfort, the property has all the equipment to make its guests feel special…
You will experience a peaceful stay in the rooms of the facility, which are equipped with modern furniture and the latest technology.
Enjoy experiencing exquisite tastes at the facility's restaurant, where exquisite tastes from Turkish and world cuisine are served.
Awards
QM Awards 2018 Turkey's Best Ski Hotel
TRANSPORT
If you have your own vehicle, transportation will be much more comfortable and easier for you. The facility in Uludag 2nd Region; It is located 35 km from Bursa city center, 89 km from Bursa Yenişehir Airport, 155 km from Sabiha Gökçen Airport and 231 km from Istanbul Airport.
EATING AND DRINKING
Non-Alcoholic All Inclusive accommodation; Breakfast, lunch and dinner buffet meals are free. Non-alcoholic beverages are free of charge until 00.00 within the brands of which the facility has been determined. Alcoholic beverages are not served at the property. Minibar check-in day; Coke, fanta, sprite, soda, diet coke, small water is filled free of charge, and the next days are renewed as entrance.
facility. Tea and water in the rooms are included in the accommodation fee. Room service is available 24 hours a day.
ROOM
The facility consists of 11 different rooms and has 167 rooms.
Süperior King Suit -King Suit – Deluxe Suite – Presidential Suit – Süperior Oda – Deluxe Oda
Junior Suite – Family Suite – Vista Suit – Loft Suit
I would like to introduce the Family room to you, my dear readers.
Family Suites are 60 m2 in size. The rooms have a double bed and two single beds.
Shower
Electronic Key System
2 toilets
Hair dryer
Slipper
2 Bedrooms
Hardwood Floor
LCD TV (2 pcs)
Central heating
Till
Minibar (Free on the first day)*
Telephone*
Satellite Broadcast
2 Separate Bathrooms
Wireless Internet
Room service*
Features marked with *.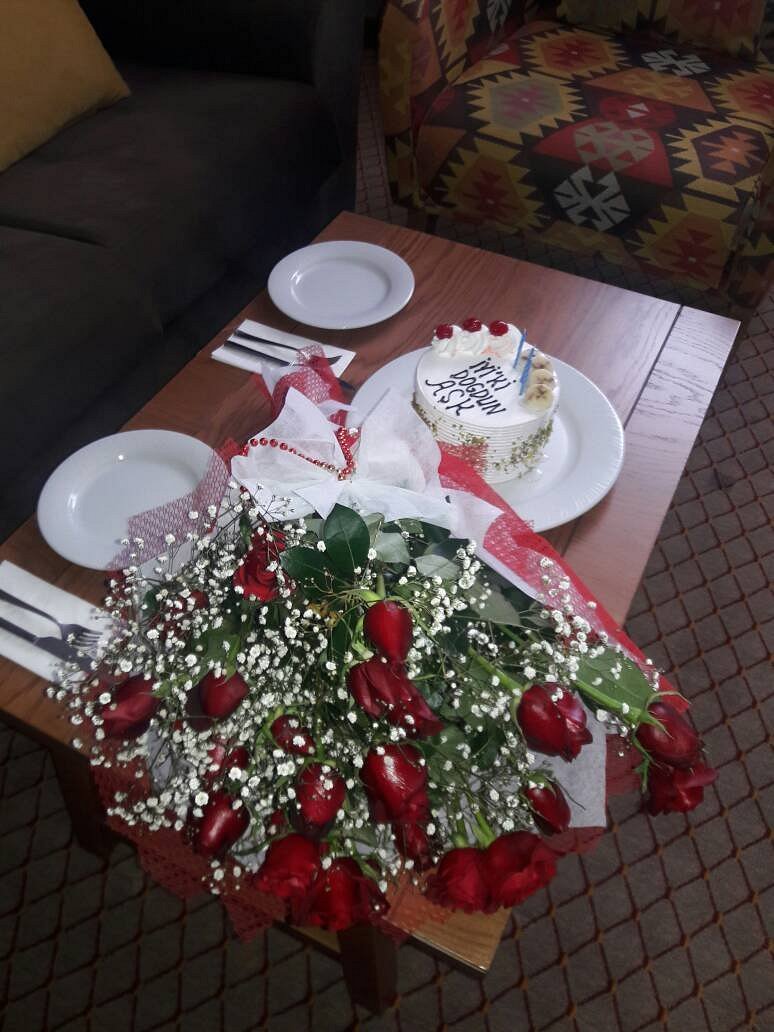 SERVİCE HOURS
07.30-10.30 Breakfast (Open Buffet)
12.30-14.30 Lunch (Open Buffet, Unlimited Non-Alcoholic Local Drinks)
17.00-18.00 Afternoon Tea
19.30-21.30 Dinner (Open Buffet, Unlimited Non-Alcoholic Local Drinks)
00.00-01.00 Night Snack
09.00-24.00 Fireplace Bar (paid)
Room Service 24 hours (extra charge)
RUNWAY
Lift exits are extra charged. The facility is included in the single card system offered for a fee.
HONEYMOON
private room decoration
Breakfast service to the room on the first morning
Bathrobe service in the room
Fruit basket treat
20% discount at the spa.