The facility in Türkler; It is located 18 km from Alanya centre, 100 km from Antalya Airport and 110 km from Antalya city centre. Welcoming its guests in the Türkler location of Alanya, one of the favorite tourism centers of the Mediterranean, Eftalia Ocean offers a comfortable accommodation experience in its modernly designed rooms.
Eftalia Ocean has a sand and pebble mixed private beach. The facility also has swimming pools for adults and children. Guests who want to add fun to their holiday can combine the pleasure of swimming with water slides.
Guests staying at Eftalia Ocean, which appeals to both families with children and honeymooners, can benefit from some of Eftalia Island's facilities such as disco and beach bar. For children guests, the property offers services such as a playground and a mini club.
Offering pleasant moments to its guests with various entertainment programs, musical shows and live music, Eftalia Ocean has a SPA center for guests who want to relax and refresh. Services such as sauna, fitness center, indoor pool, skin care and massage treatments are available here.
ROOM
Family rooms are 91 m² in size. The rooms have a double bed, two separate beds and a sofa. Our standard rooms, designed with the idea of ​​hosting our guests in the best way, are 45 m2. There is 1 comfortable double bed and 1 single bed. There is an extra bed in the form of a sofa bed. In our rooms, air conditioning, telephone, television, mini bar, balcony, safety deposit box are available to our valued guests for a pleasant and peaceful holiday. There is 1 bathroom in the room with shower, wc and hair dryer. In our standard rooms, which are ready for 3 people in terms of person capacity, it is possible to accommodate 1 more person in addition.
Shower
Bathroom
Hair dryer
WC
TV
2 Bedrooms
Balcony
Laminate Covered Floor
Air conditioning
Till
Mini bar
Telephone*
Wireless Internet
Features marked with * are paid.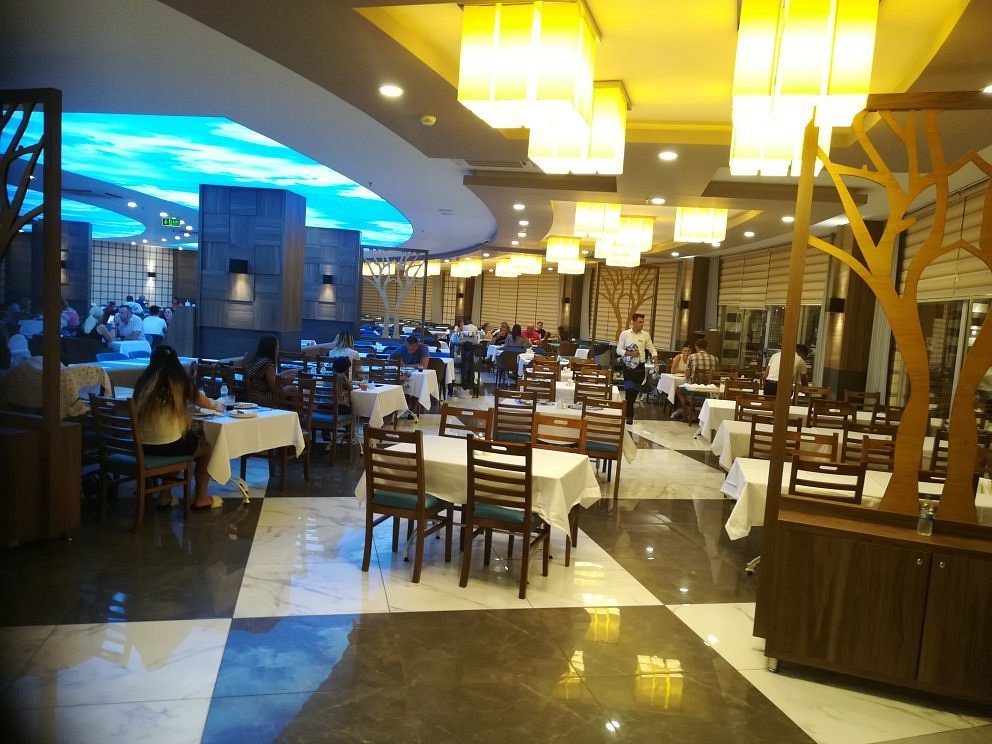 EATING AND DRINKING
Morning, lunch and evening, open buffet meals are free. Some local alcoholic and non-alcoholic beverages are free of charge for 24 hours within the brands determined by the facility. A la carte restaurants, with pre-reservation and once free of charge for stays of 7 nights or more. Turkish coffee, cocktails, foreign alcoholic drinks and orange juice are chargeable.
Lobby Bar serves 24 hours, Pool Bar between 10.00-23.00, Patisserie & Cafe between 11.00-16.00, Restaurant Bar at meal time, Snack Bar (Eftalia Island) between 12.00-16.00 and Burgerland 24 hours.
Minibars are filled with 1 piece of water per person per day.
Efes Pub & Bar serves between 18.00-23.00 and serves beer and wine.
Entrance to the disco in the Eftalia Island section is free. Drinks are served at the disco for a fee.
Burgerland is closed during the opening hours of the main restaurant.
Located in the Eftalia Island section, the Beach Snackbar and Beach Bar are open between 12:00 and 16:00.
Eftalia Island only serves beer, wine and soft drinks.
WORLD CUISINES
Ottoman a la carte
Asian a la carte
Grill a la carte
Italian a la carte
Morning, lunch and evening buffet
24-hour lobby bar
24-hour local alcoholic and non-alcoholic beverages
A la carte restaurant is free of charge once with reservation 1 day in advance for minimum 7 nights or more stays.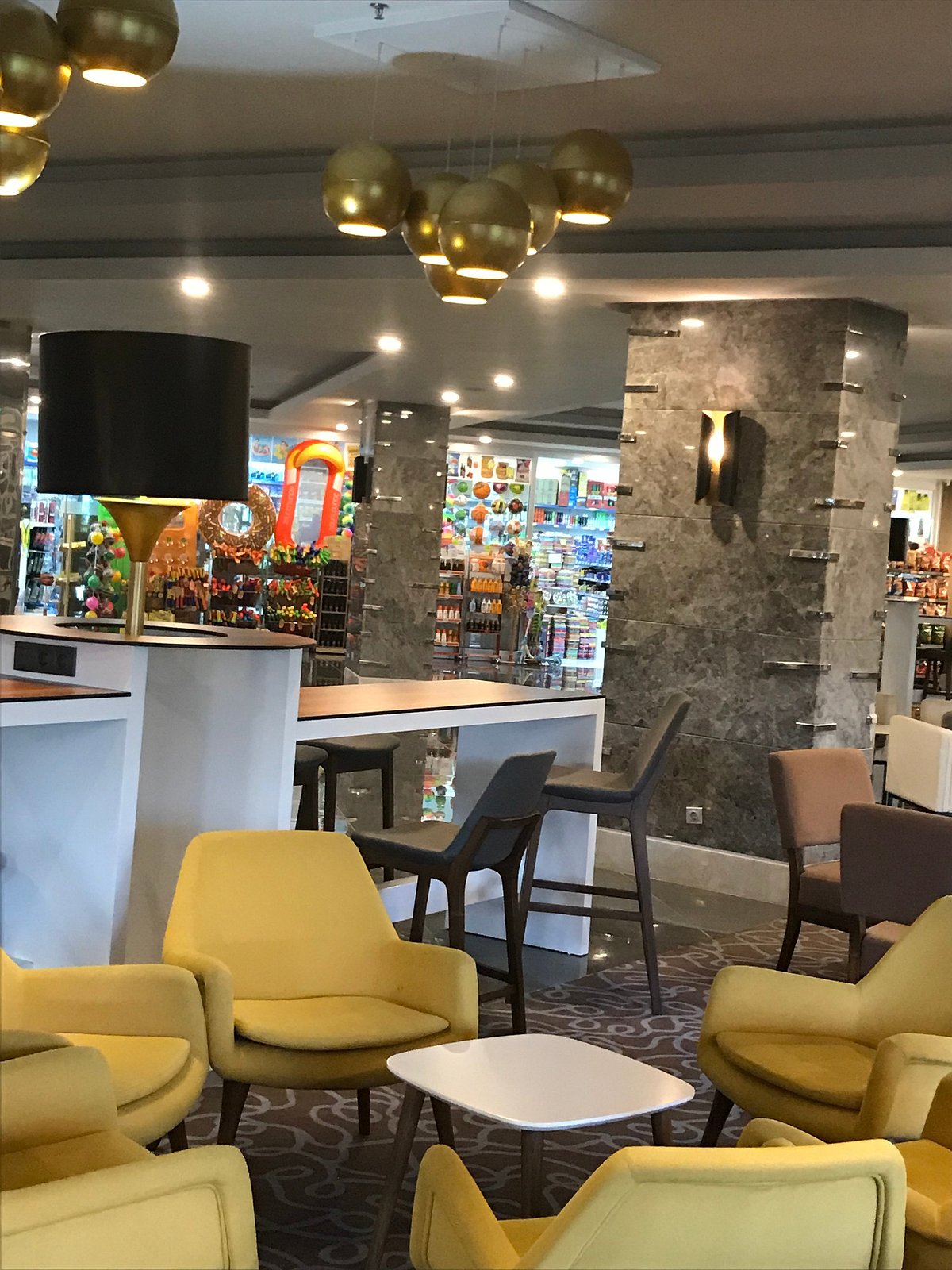 SERVİCE HOURS
07.00-10.00 Breakfast
10.00-11.00 Late Breakfast (Burgerland)
12.30-14.00 Lunch
19.00-21.00 Dinner
19.00-21.00 A la Carte Restaurants
Activities
Fitness Center
Football (lighting charge – Eftalia Island)
Beach Volleyball (Eftalia Island)
Outdoor pool
Amphitheater (Eftalia Island)
Water Polo (Eftalia Island)
Water Gymnastics (Eftalia Island)
Aerobics (Eftalia Island)
Darts
Ping pong
Spa Center Paid
Turkish Bath Paid
Massage, Scrub and Skin Care are Paid
Sauna Paid
Canoe Paid
Jet Ski Paid
Banana Paid
Parasailing Paid
Surfing Paid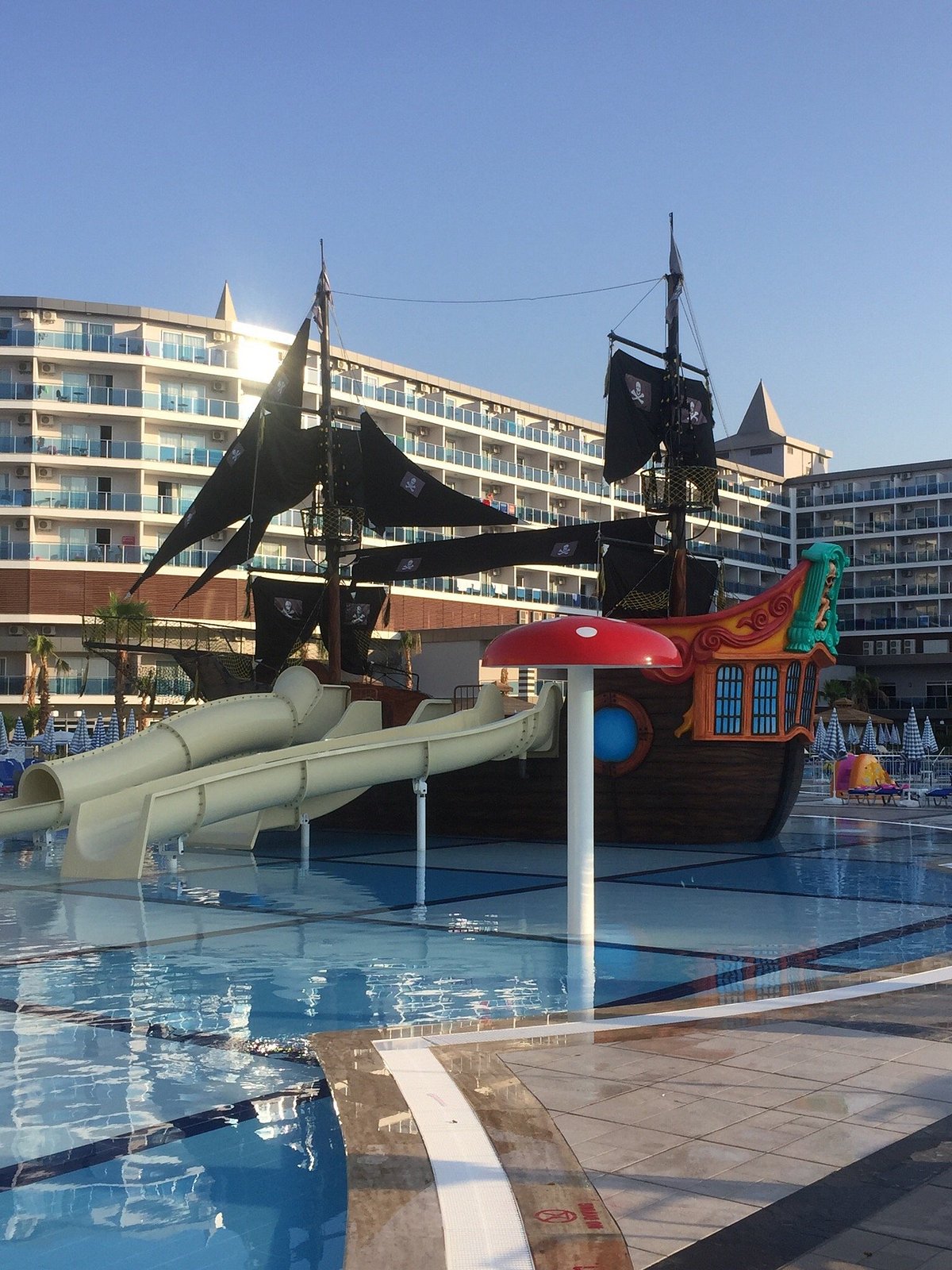 BEACH AND POOL
The facility has a sand and pebble mixed private beach (Eftalia Island). The beach is reached by an underpass.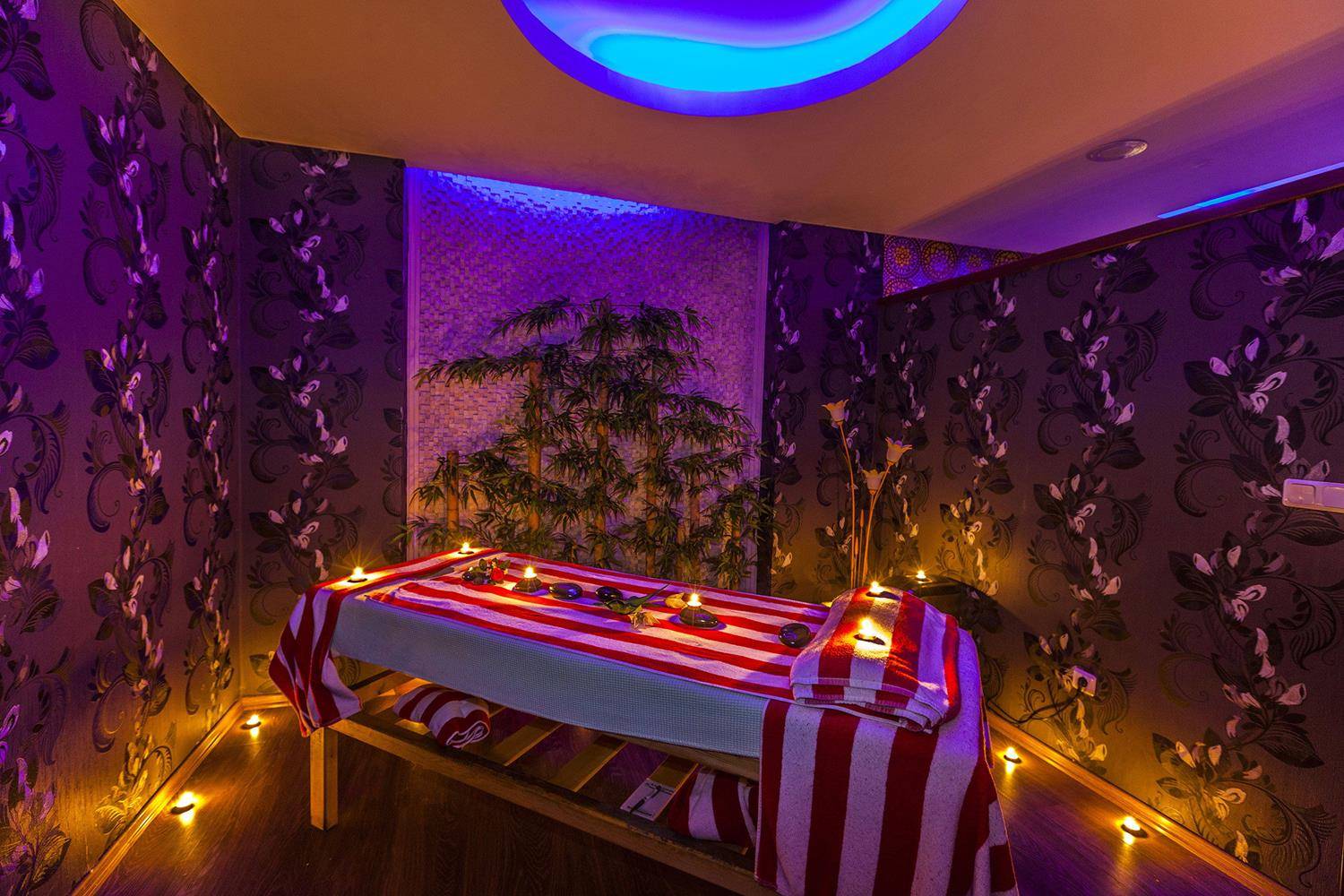 SPA / WELLNESS
Sunbeds, umbrellas, showers, mattresses and towels are free of charge on the beach and in the pool. Towel change is chargeable. Towels can be changed at the times determined by the facility.
In the SPA and wellness section of the facility;
steam room,
sauna,
fitness center,
indoor pool,
massage,
scrub and skin care are available.
Hammam,
sauna and massage services are paid.