Elexus Hotel Resort: Designed to bring together the natural beauty of Cyprus with an exclusive and luxurious accommodation service, Elexus Hotel Resort Casino combines many features that guests expect from a holiday under one roof.
The facility in Çatalköy Mevkii is located 12 km from the center of Kyrenia and 32 km from Ercan Airport.
Families who want to spend a pleasant holiday with their children, guests who want to experience the fun-filled atmosphere of the island in an elegant environment, those who want to renew and relax with relaxing therapies in the spa center designed with sea view, corporate companies that want to perform their most special organizations in an elegant congress atmosphere with meticulous service, couples who want to make it romantic and unforgettable Everyone who steps into the door of Elexus Hotel Resort Casino will encounter a service that meets their expectations.
Established on an area of ​​277.000 m², the facility welcomes its guests with 822 rooms designed in 15 different types, most of which have sea views.
Elexus, which makes its guests experience the story they wish; With its unique bars, unlimited entertainment opportunities, rich day and night activities, entertainment centers and many other privileges, it offers its guests a fairy tale that they will never want to end. Mia Beach Club, which serves within the facility and is open to guests from outside; It offers an entertainment atmosphere beyond expectations with DJ performances, live music concerts, special concept parties and shows, VIP lounge service.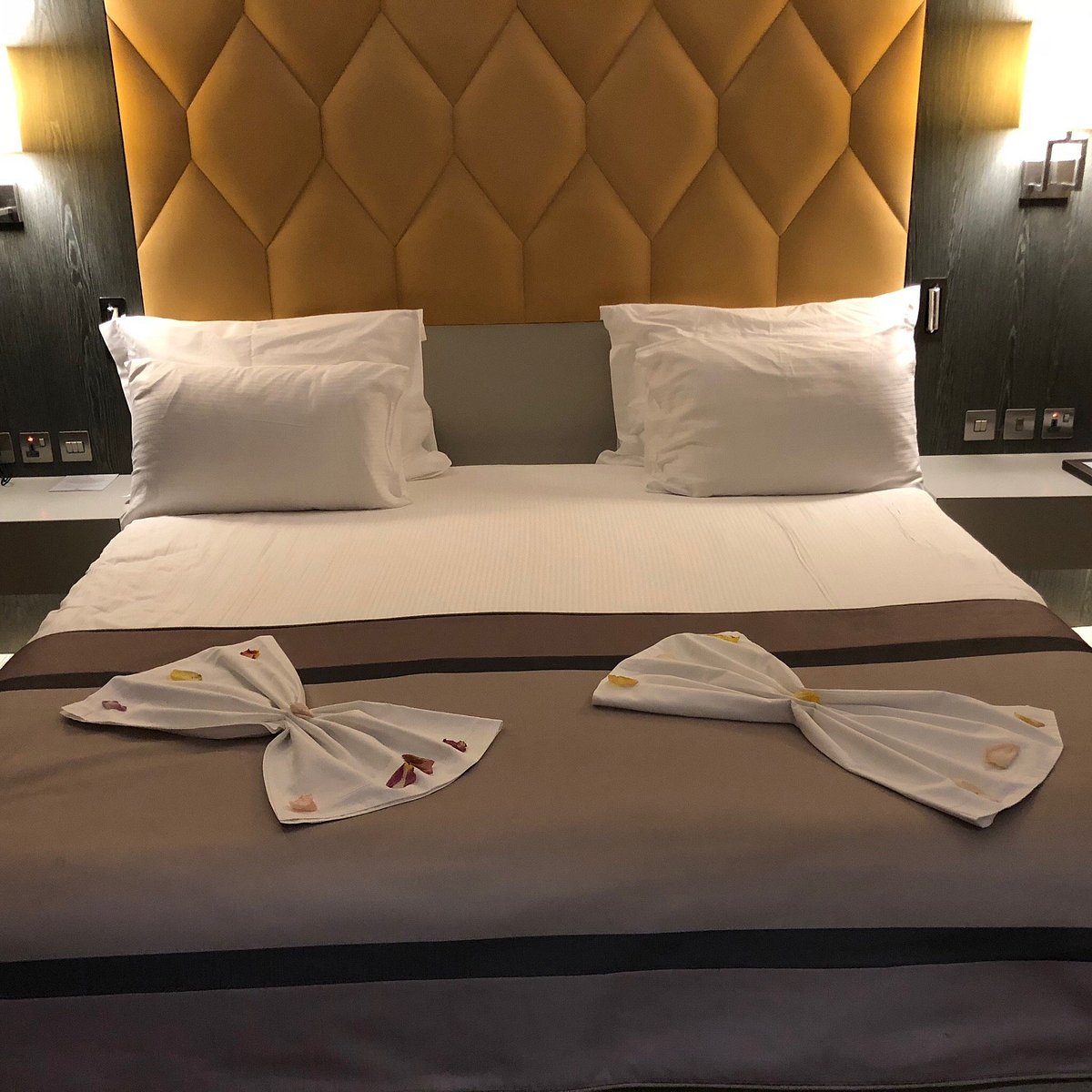 ROOM
Standard Rooms with Land View are 40 m² in size. The rooms have a double bed or two single beds.
Shower
Bathroom
Bathroom Phone*
Makeup Mirror
Hair dryer
WC
Music Broadcast (from TV)
PayTV*
Balcony
Digital Safe
Land View
LCD TV
Central Air Conditioning (Adjustable)
Mini bar*
Telephone*
Cleaning Service
Kettle
Wireless Internet
Tea and Coffee Set (2 bottles of water)
Room service*
Features marked with * are paid.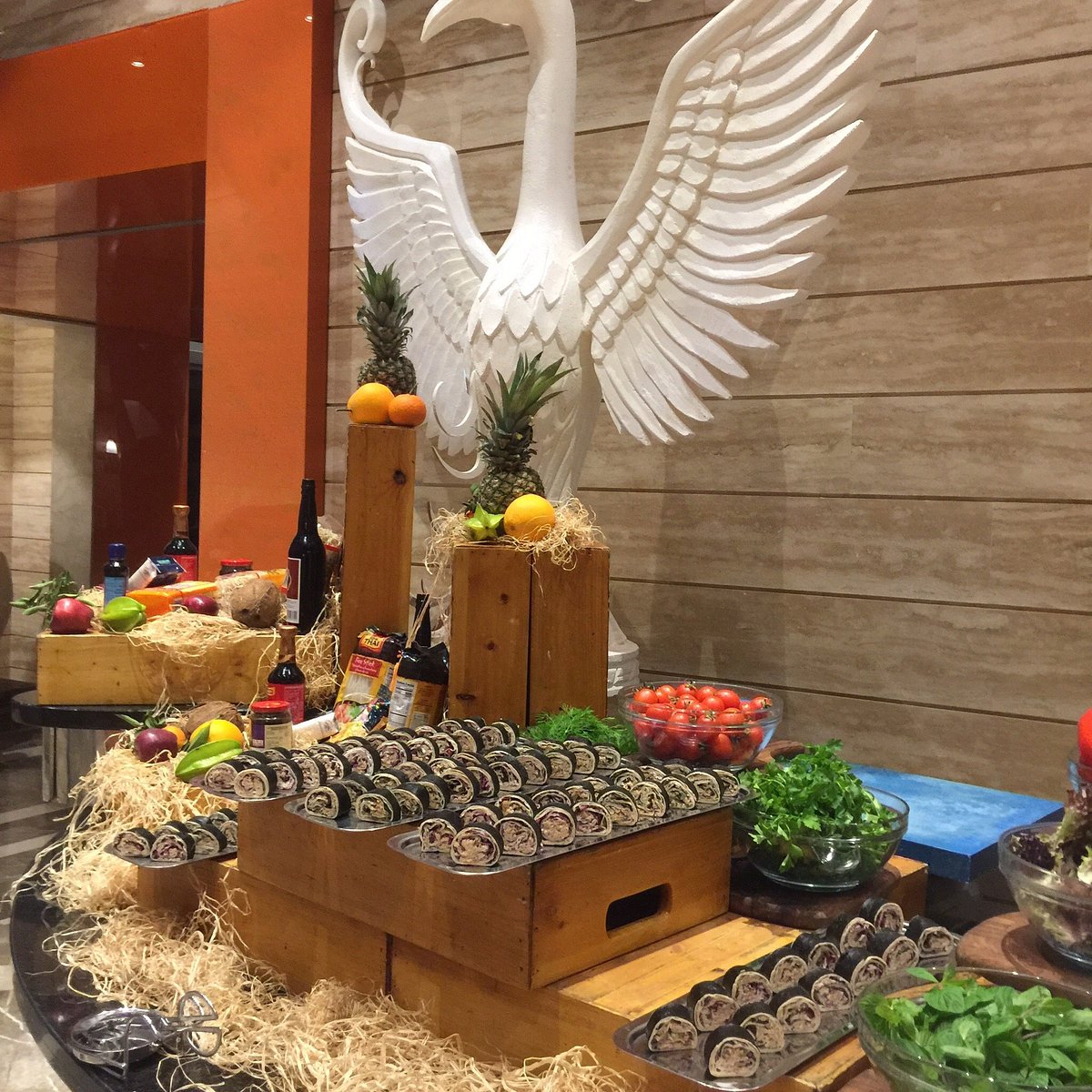 EATING AND DRINKING
Breakfast, lunch and evening open buffet meals are free of charge for Full Board Plus accommodation provided at the facility. All local drinks served at lunch and dinner in the main restaurant and 12-year-old foreign alcoholic drinks determined by the hotel are free of charge. The tea and coffee set in the rooms, 2 small bottles and 1 large bottle of water are renewed daily, and brewing tea and water are free of charge in the bars and restaurants throughout the facility. (The products in the minibar cabinet and the small snacks and wine in the tea-coffee set are chargeable.)
In addition to rich open buffet meals, there are show kitchens, international cuisine days, healthy life buffets and delicious afternoon tea in the main restaurant. Bars and patisserie provide paid service.
A la carte restaurants with reservation, charge and serve six days a week. A la carte restaurants serve between 19.00-23.30. All a la carte restaurants serve indoors and outdoors in summer and indoors in winter. Mia Beach Club (Summer Season) and Snack Restaurant also offer service for a fee.
Turkish Tea offered at the Hookah Cafe is served for a fee.
Restaurants
Bistro 24 A La Carte Restaurant (Paid)
Kaluga A La Carte Restaurant (Paid)
Seafood
Liquorice Grill A La Carte Restaurant (Paid)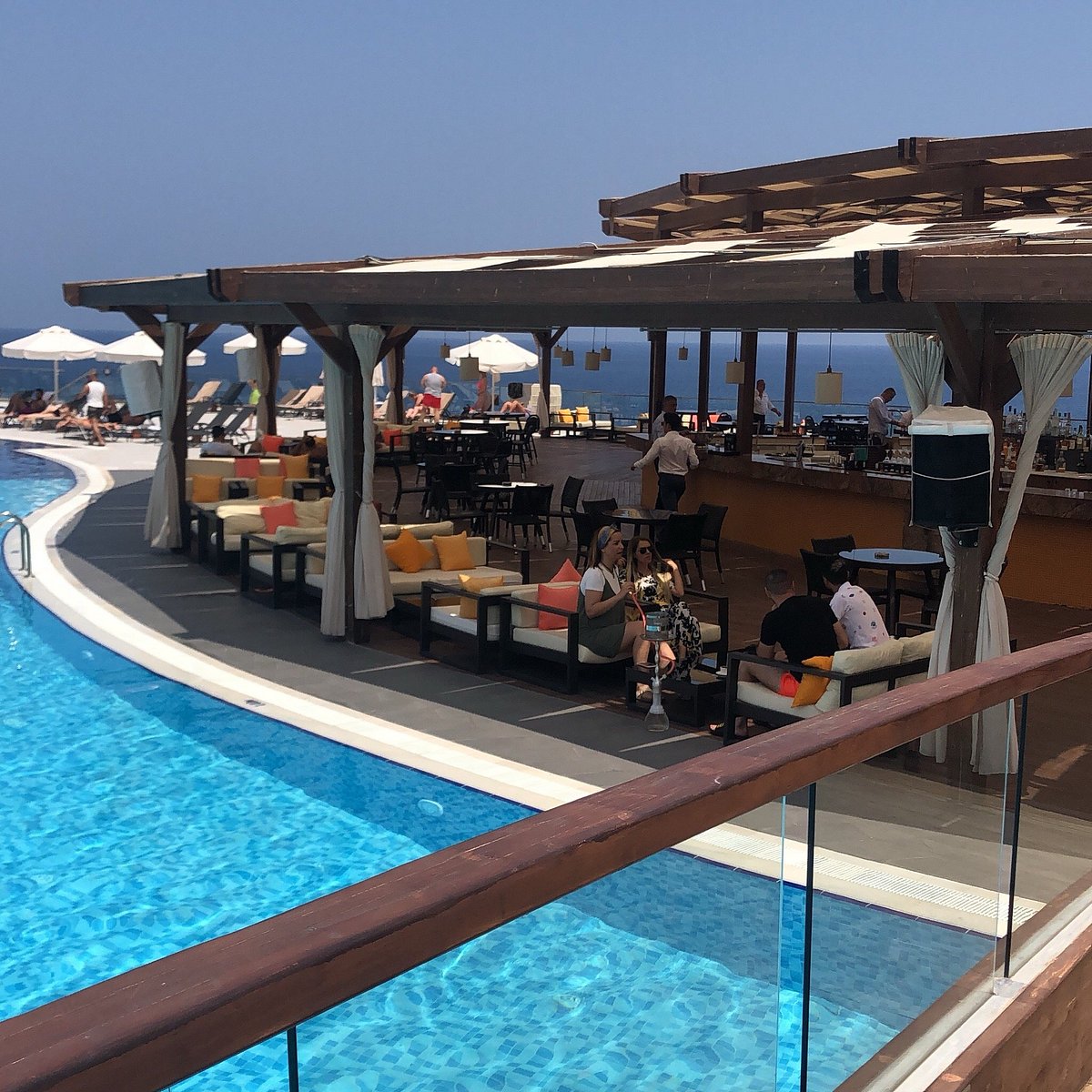 SERVİCE HOURS
07.00-11.00 Breakfast
08.00-20.00 Vitamin Bar (Paid)
10.00-21.00 Patisserie (Paying)
10.00-00.00 Hookah Cafe (Paid)
12.30-14.30 Lunch
12.00-23.00 Arcade Bar (Paid)
17.00-17.45 Afternoon Tea Buffet
18.00-24.00 Lobby Lounge Bar (Paid)
19.00-21.30 Dinner
19.00-23.30 A la Carte Restaurants (Paid)
00.00-01.00 Night Buffet
24 Hour Lobby Bar (Paid)
24 Hours Bistro A la Carte (Paid)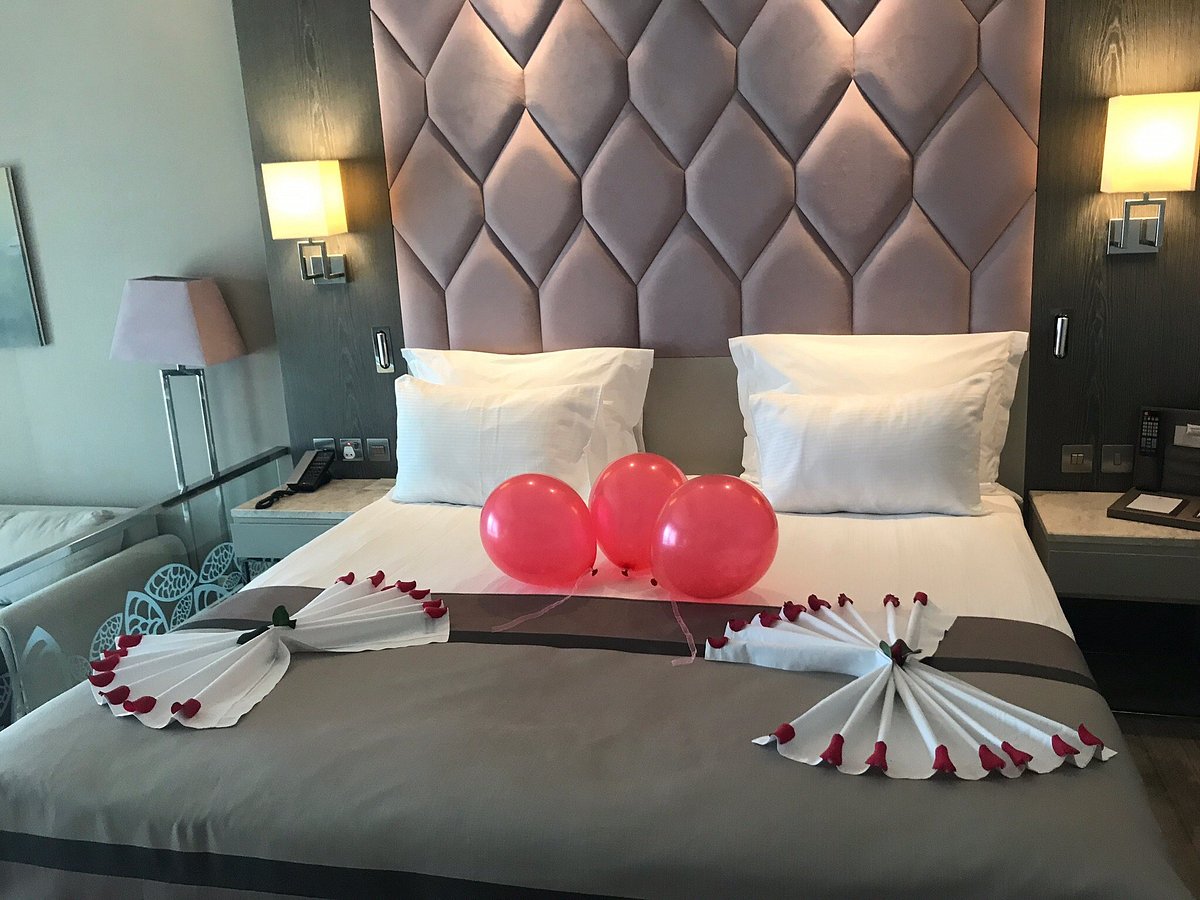 Honeymoon
With its indoor and outdoor venues that create a romantic atmosphere with its magnificent views, stylishly designed rooms, entertainment-filled facilities, special packages offered to honeymooners and VIP set-up, the property has everything needed to make the most special holiday of the couples unforgettable.
Priority in check-in and reservation processes
‣ Fresh flowers in the room; Fruit platter and sparkling wine
‣ Chocolate and cake treat; Free foot massage at the spa center and 15% discount on the first massage for honeymooners, 20% discount on the second massage
‣ Honeymoon breakfast special to the room at the selected date and time; Dinner at the a la carte restaurant any evening during the stay (one rose is left on the table).
‣ Reservation priority in spa center and a la carte restaurants ; Making the room ready for sleep every evening (Turn down service)
‣ Priority for late check-out based on availability
‣ There is a minimum stay of 3 nights in order to benefit from the whole package.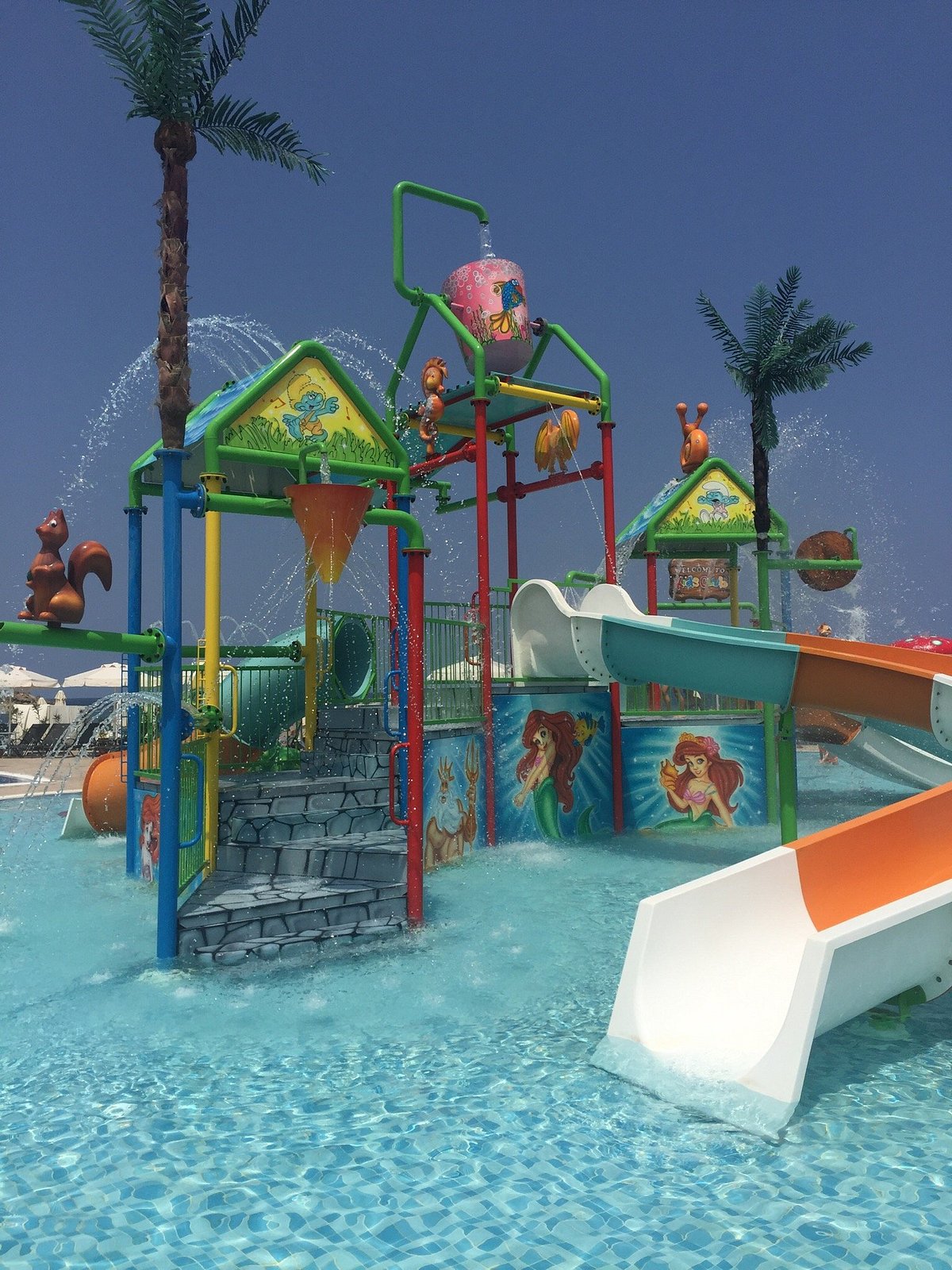 ACTIVITY
Events
Gökhan Tepe will be on the Elexus Stage on December 30th!
A pleasant holiday and full entertainment await you in Cyprus. Book your place at Elexus now, don't miss the Gökhan Tepe concert on December 30th!
Detailed Information: Participation in the program is included in the accommodation price. Children under the age of 16 cannot attend the gala. The mini club will be moved to the upper floor of the gala hall; and additional activities will be organized for children (children under 4 years old need a special caregiver). Babysitting service is available for a fee.
The gala will take place at tables for 10-12 people with seating arrangement and without food. Various treats and alcoholic and non-alcoholic beverages within the concept will be served unlimitedly during the concert.
Welcome the New Year with Özcan Deniz Concert at Elexus!
Book your place at Elexus now to make a good start to 2023; enjoy the fun at Özcan Deniz concert!
Detailed Information: Participation in the program is included in the accommodation price. Children under the age of 16 cannot attend the gala. During the concert; the mini club will be moved to the upper floor of the gala hall and a separate event will be held for children. Special caregivers are required for children under the age of 4 in the event area. Babysitter service is offered on an hourly basis.
The concert will take place at tables for 10-12 people with seating arrangement and without food. Unlimited alcoholic and non-alcoholic beverages will be served during the concert.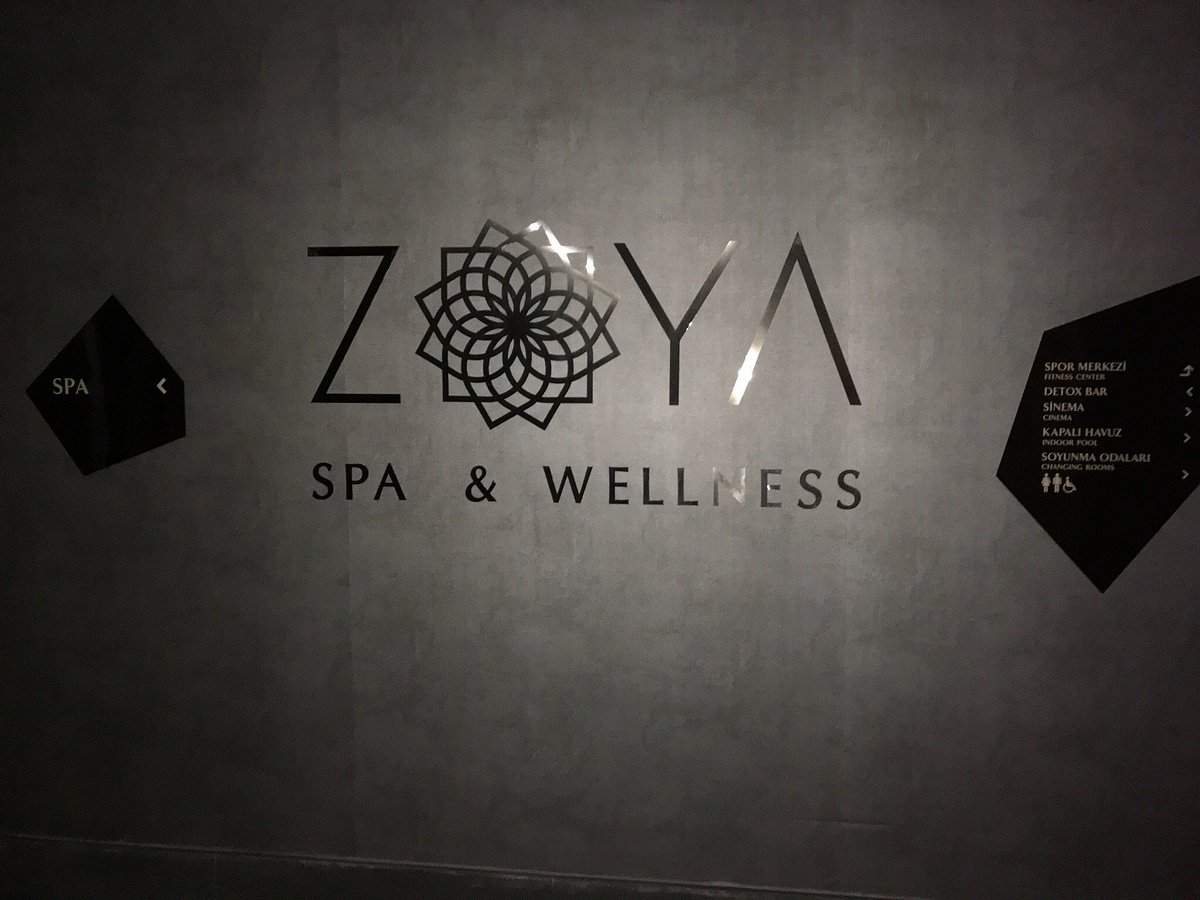 SPA & WELLNESS
Elexus Hotel Resort: Elexus Spa offers massage; skin-beauty treatments, mini detox programs and personalized cures and awareness-raising trainings; created in line with guest requests or facility recommendations, at Elexus Spa, with its services on an area of ​​4,500 m² and its extraordinary design. There are menu options suitable for the detox program throughout the facility.
The Spa Area has a unique sea view, a jacuzzi on the terrace of the private bath; 12 massage rooms, 4 of which are VIP, 4 therapy rooms; 2 Turkish baths, 2 saunas, a steam room and a fitness room. The SPA Center is open between 09:00 and 20:00; and the Fitness Center is between 08:00 and 20:00. The resort has two indoor heated pools, one of which is semi-Olympic.