Karmir Resort & Spa, located in Göynük district of Kemer, one of the favorite holiday centers of Antalya, is appreciated for its relevant staff and service quality. Located only 90 m from the sea, the property manages to make its guests happy with its stylish and comfortable areas.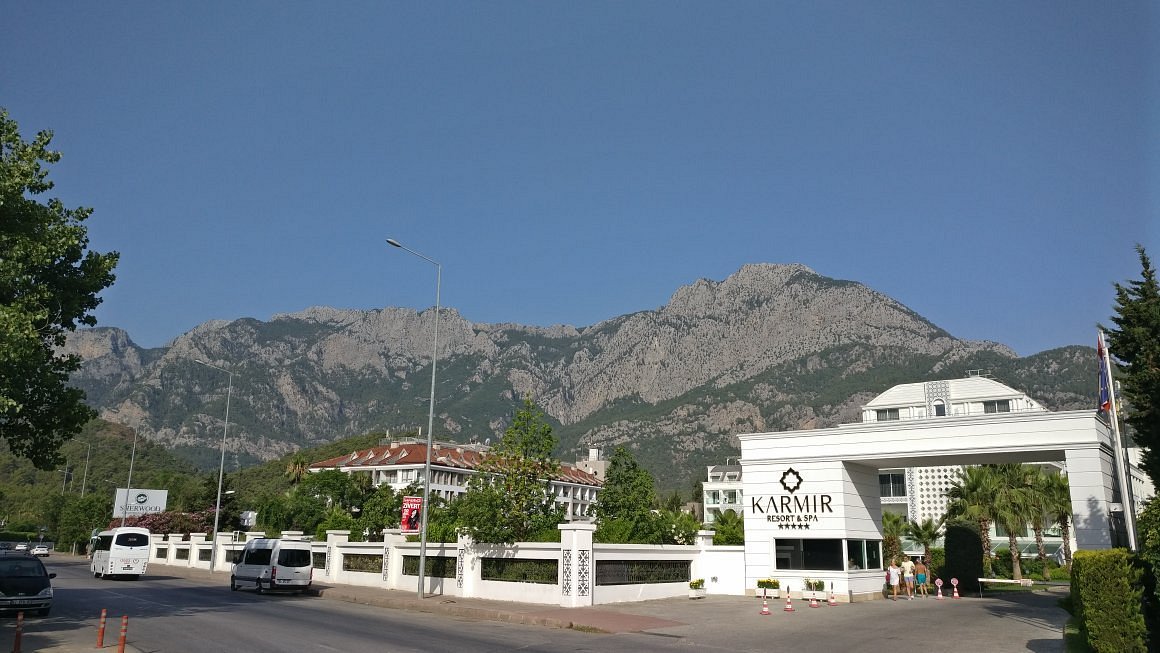 The facility, which stands out as a honeymoon hotel, provides service with the concept of Ultra All Inclusive. Apart from the main restaurant, which offers open buffet delicacies, there are a la carte restaurants serving Ottoman and Italian cuisines.
There are swimming pools for adults and children, as well as water slides. While the daytime entertainment continues with aerobics, gymnastics, step and pool games, you can have a good time with live music in the even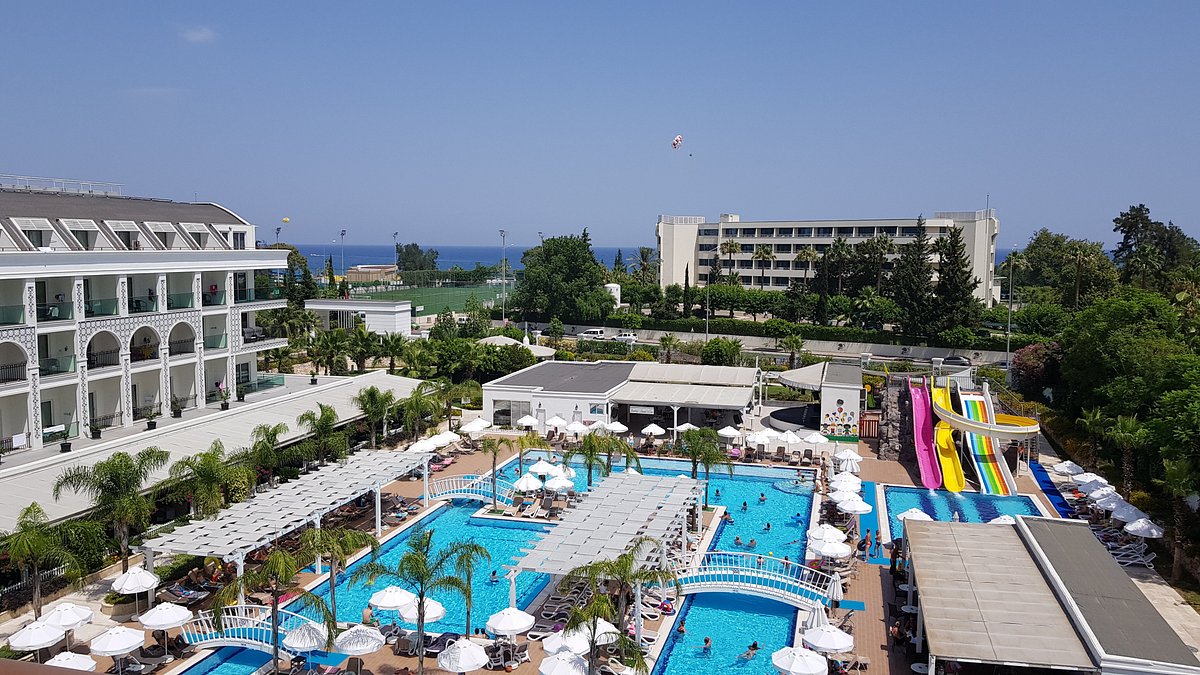 Room
Karmir Resort & Spa, Standard rooms are 23 m² in size. The rooms have a double bed or two single beds.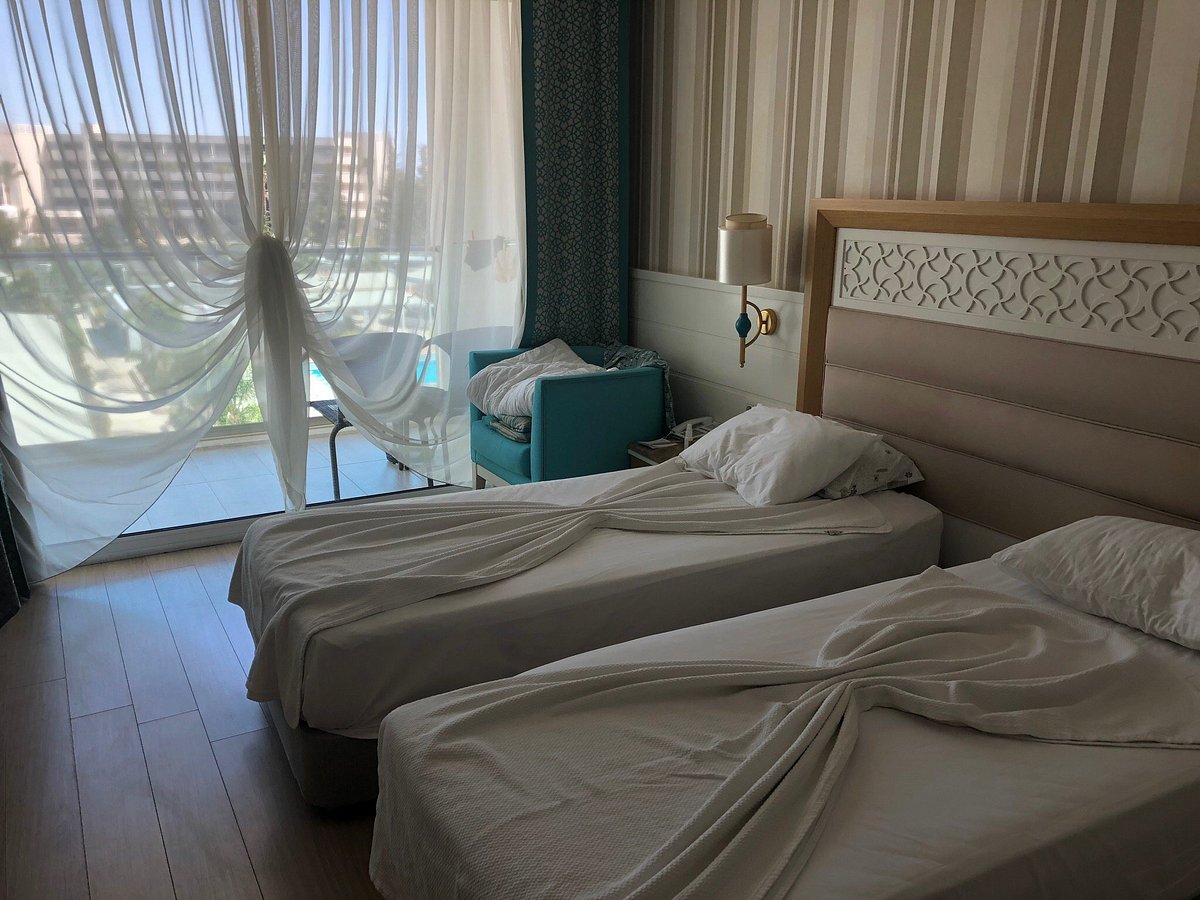 Shower
Electronic Key System
Bathroom
Bathroom Phone*
Boucle Bath Products
Hair dryer
WC
TV
Balcony or Terrace
Study desk
Laminate Covered Floor
Smoke detector
Central Air Conditioning
Till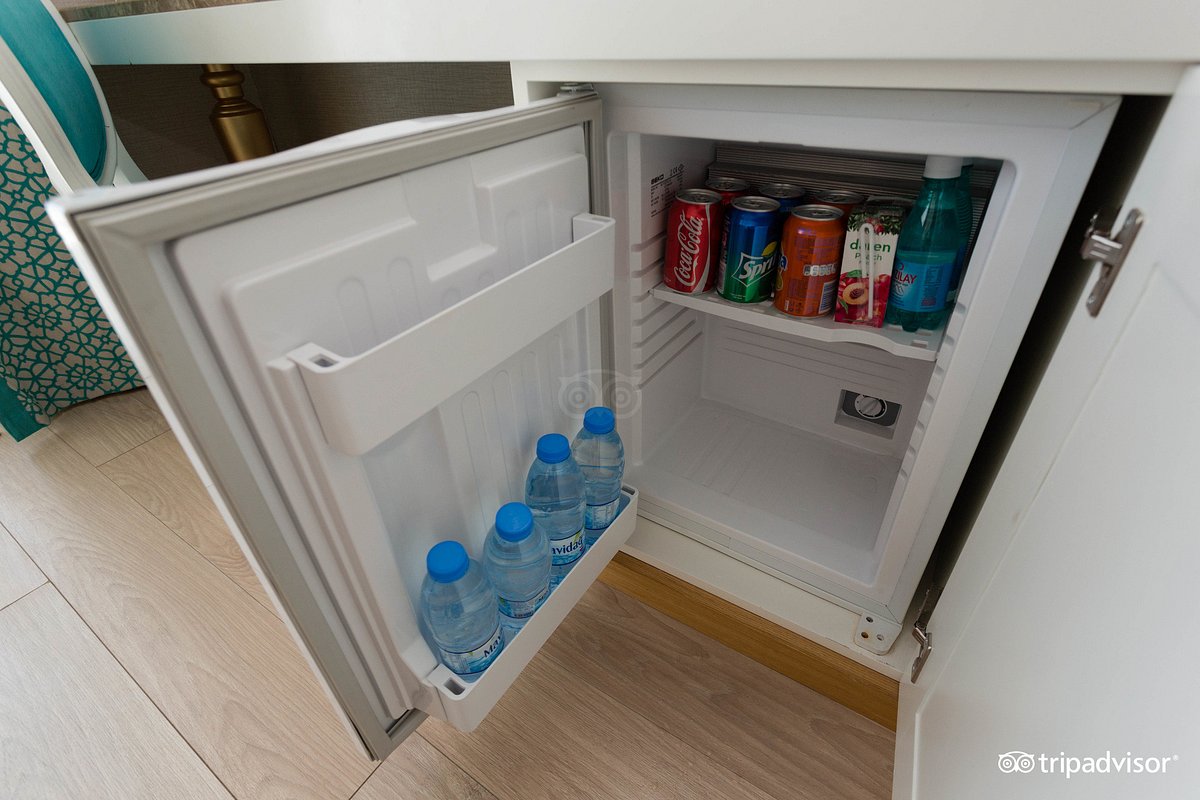 Mini bar
Telephone*
Satellite Broadcast
Cleaning Service
Wake Up Service
Wireless Internet*
Room service*
Features marked with * are paid.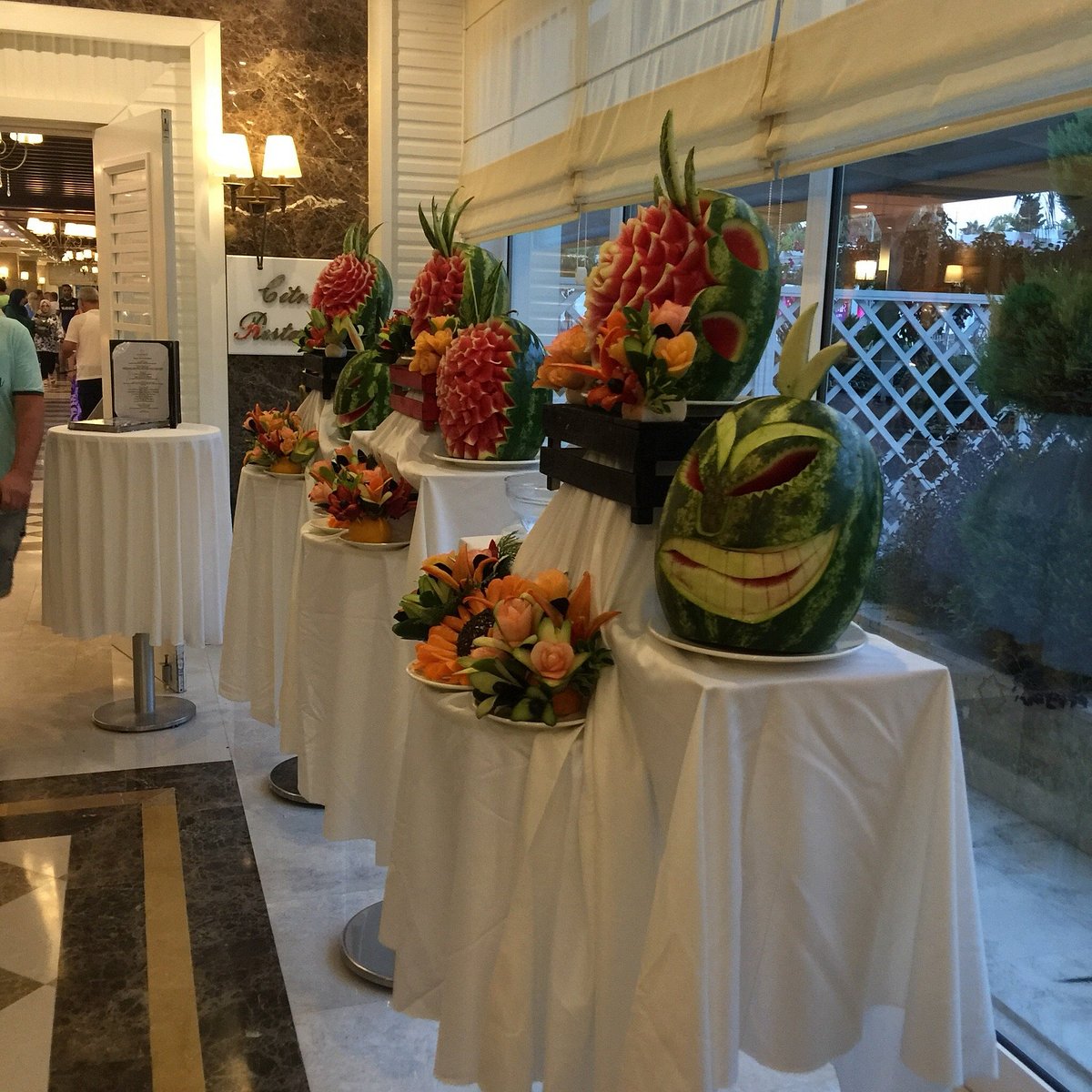 Eating and Drinking
In ltra All Inclusive accommodation; Breakfast, lunch and dinner buffet meals are free. Some local and foreign alcoholic and non-alcoholic beverages are free of charge for 24 hours within the brands determined by the facility. A la carte restaurants with reservation and charge. The minibar is only refilled on the day of arrival. There is a beach bar serving within the concept on the beach of the facility.
There is only a diet buffet in the facility. If guests with gluten sensitivity or diabetes inform the facility authorities in advance, guests are assisted in this regard.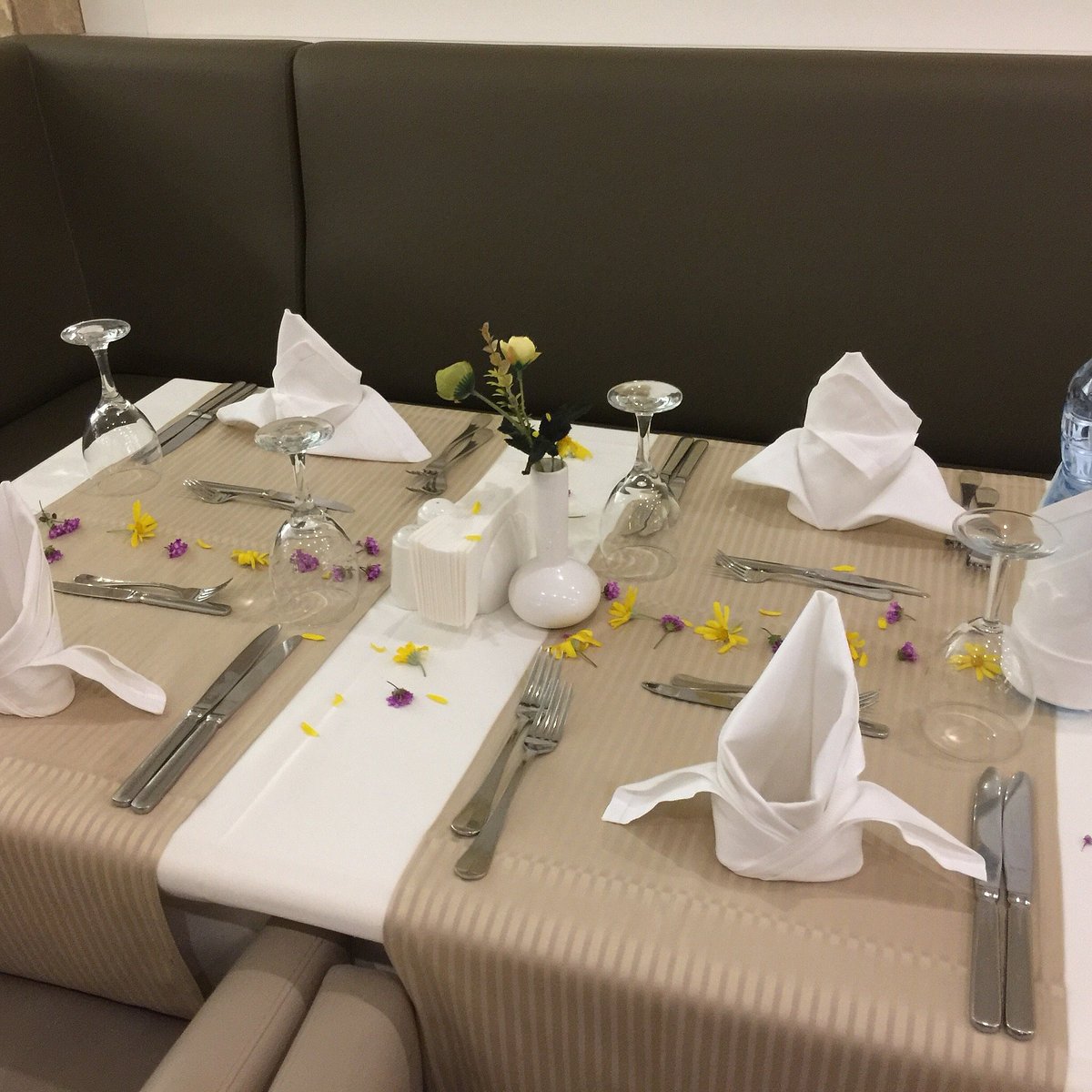 Restaurants
Amethyst A la Carte Restaurant (Paid)
Rubi A la Carte Restaurant (Paid)
Service Hours
07.00-10.00 Breakfast
10.00-10.30 Late Breakfast
12.00-16.00 Pancake & Pita
12.30-14.00 Lunch
13.00-16.00 Snacks (Fast Food)
14.00-17.00 Patisserie
19.00-21.00 A la Carte Restaurant
19.00-21.00 Dinner
23.00-00.00 Night Buffet
Bars:
24 Hours Diamond Bar
10.00-00.00 Aqua Marine Bar
10.00-18.00 Pearl Beach Bar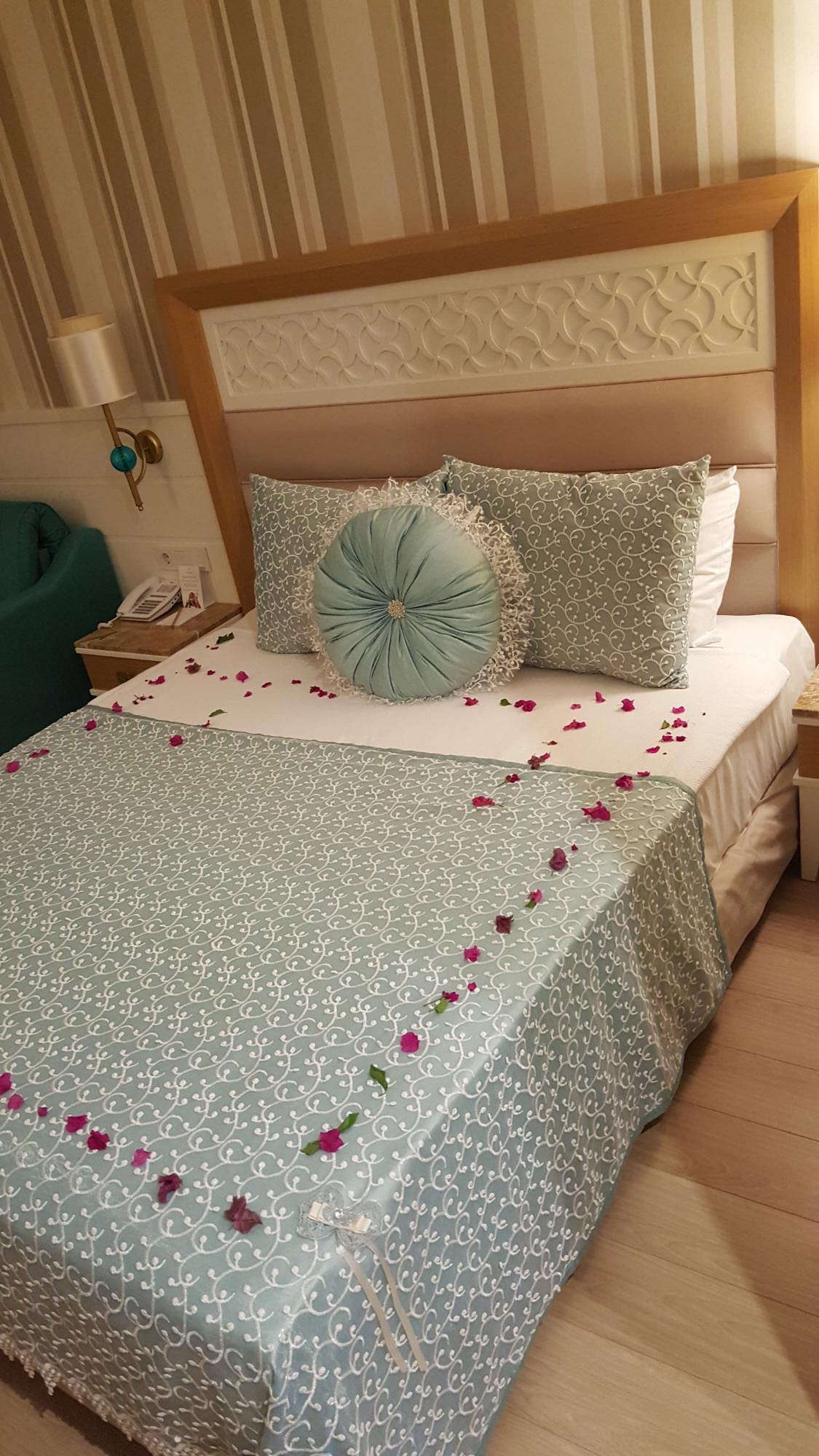 Honeymoon
Special fruit basket at the entrance
Nuts
Champagne at the entrance
Note: Guests who want to take advantage of the honeymoon package must stay a minimum of 4 nights. In addition, couples must present a 6-month marriage certificate.
Note: There is a paid shooting package for honeymooners. Included in the package; 72 photos, 1 album, 1 poster.
The photo shoot fee included in the Honeymoon Package has been revised as 1250 TL in the summer term of 2022.
Comment
Service quality is very good. We were satisfied with the care and attention of the cleaning and cooking staff. The animation team was also quite good, but I think it can be improved. Thank you karmir resort hotel.