Orka Cove Hotel Penthouse & Suites provides service for guests over the age of 18 in Ölüdeniz, Fethiye, where the Mediterranean and the Aegean meet, which is home to natural and historical riches. Designed for honeymooners and families without children, the property opens the doors of an unforgettable holiday for its guests.
Room
Orka Cove Hotel Penthouse & Suites provides:
Shower
Jacuzzi
Hair dryer
WC
Couch
Air conditioning
LCD TV
Till
Mini bar*
Telephone*
Iron
Ironing table
Tea and Coffee Set
Sunbeds on the terrace
Wireless Internet
Direct Access to the Pool
Features marked with * are paid.
Eating and Drinking
In Bed and Breakfast accommodation, all food except breakfast is paid. All drinks taken throughout the facility are chargeable.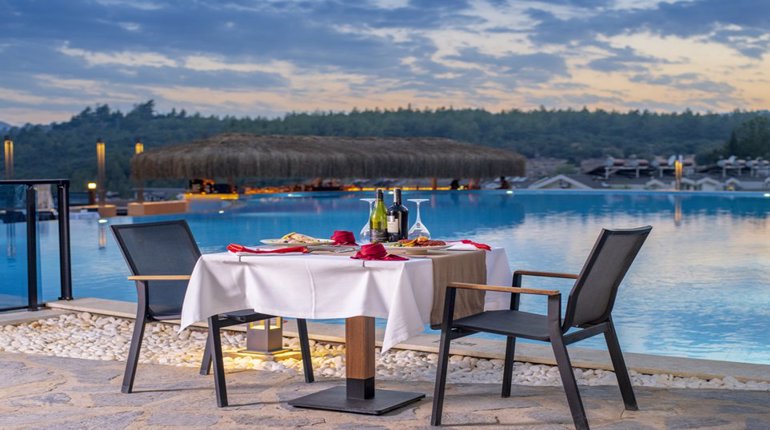 Service Hours
08.00-10.00 Breakfast
08.00-00.00 Pool Bar (Paid)
10.00-11.00 Late Breakfast (Paid)
19.00-22.00 A la Carte Restaurants (Paid)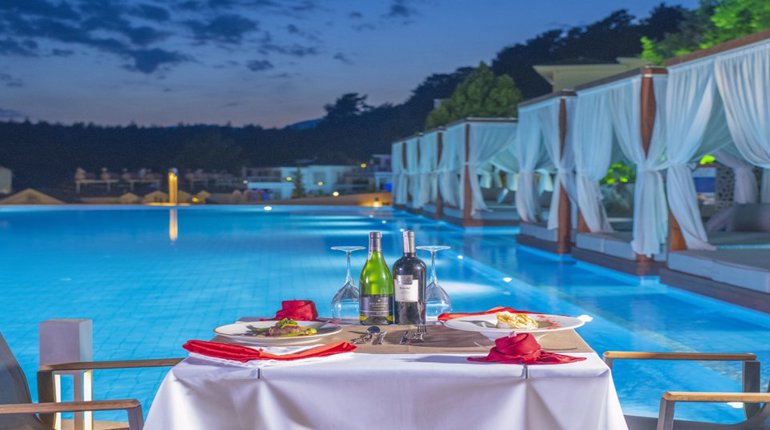 Honeymoon
Private welcome and express check-in
Welcome flower to the room on the day of arrival
70 cl of wine and seasonal fruits
Heart cake after dinner at the a la carte restaurant
Private room preparation
Tailor-made services
25% discount at SPA
Spa / Wellness
The facility has a Turkish bath, sauna and massage rooms.
COMMENT
The villas, located in the forest; which are specially designed for the person and the family, as if they are separate parcels from each other, offer a peaceful opportunity to those who come for a really quiet holiday. The room designs are fantastic. The pool has a jacuzzi and is in searchable dimensions.From the first moment you enter, you feel special, the food and the rooms are wonderful. Thank you very much to Mr. Hasan from the tour sales organization company in the hotel, you should definitely travel with airborne..Definitely a preferable hotel