Attracting attention with its special architecture that integrates with nature, Paloma Grida opens the doors of a unique holiday experience to its guests with its seafront location. The facility offers comfort for you and a colorful world for your children.
Offering unlimited entertainment opportunities for families and children, the property awaits those who want to spend a pleasant holiday with their loved ones. You can also find the opportunity to taste exquisite flavors in the restaurant of the facility, where you will return home with unforgettable memories.
Starting the day with a delicious breakfast, you can experience delicious food for lunch and dinner. You can find the opportunity to relieve the tiredness of the day while sipping your hot or cold drink at the bar of the property.
In the SPA section of the facility; You can benefit from sauna, Turkish bath, beauty center and massage services and get rid of all the tiredness of the year. In the gym, you can stay fit by keeping your form even on vacation.
The facility is located 700 m from Belek, 35 km from Antalya Airport and 45 km from Antalya city centre.
Providing service in the luxury Ultra All Inclusive concept, Paloma Grida reflects the enchanting atmosphere of Anatolia with its rooms, offers comfort for your family with its special architecture integrated with nature, and a colorful world for your children with the 1000 m² Polly Kids Club.
Accompanied by the warmth and elegant spirit of the Mediterranean, Paloma Grida welcomes its guests with unrivaled service standards and extraordinary facilities. The lake villas, which are both extremely spacious and extremely intimate, provide you with complete comfort whether you want to unwind alone or have fun with your friends and family.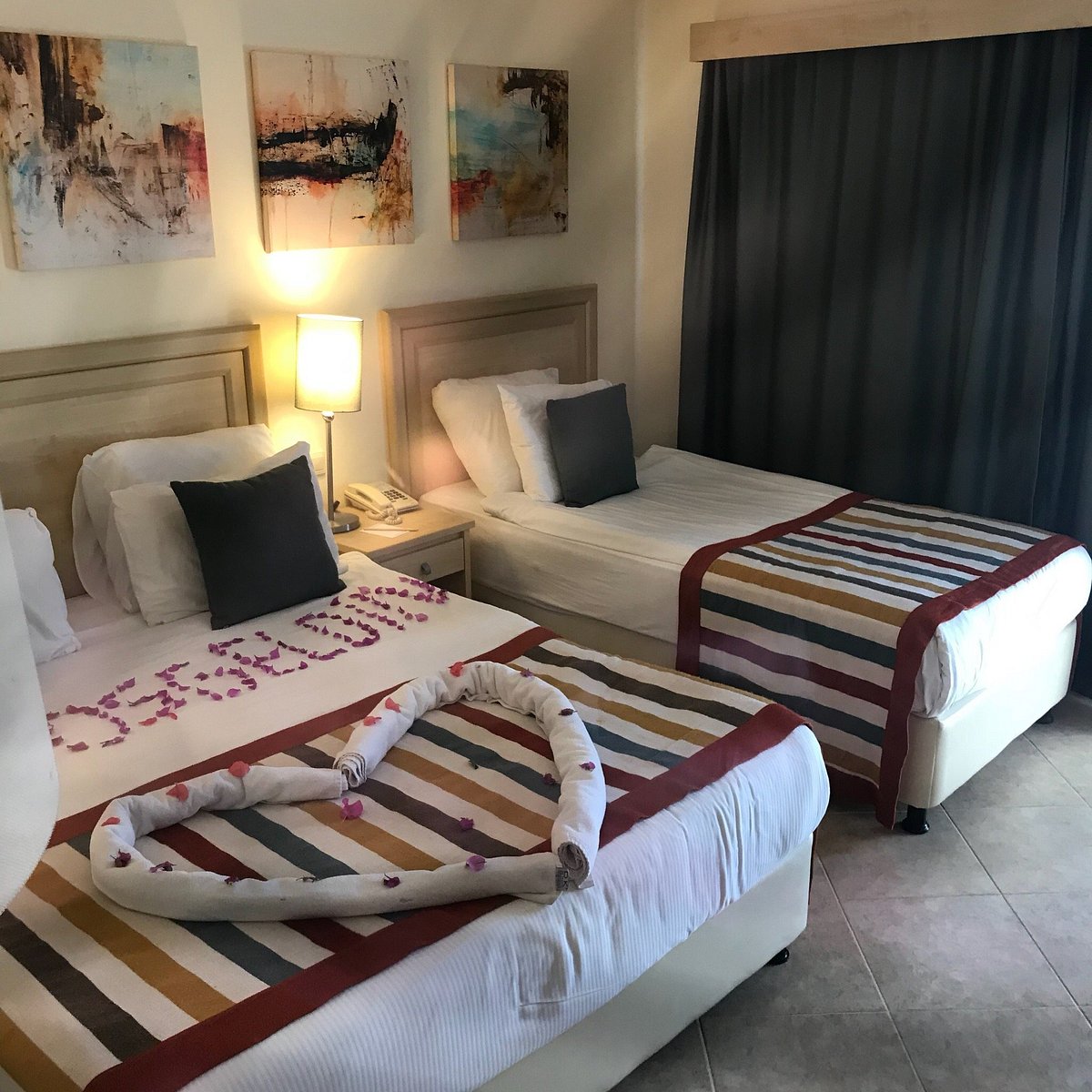 ROOM
Standard Room
Standard rooms are 27 m2 and have garden view. The rooms are perfectly furnished for relaxation with French and single beds. All our rooms have a private balcony to enjoy the summer.
Agora Room
Agora rooms are 21 m2 and have garden view. The rooms are perfectly furnished for relaxation with twin beds.
Superior Room
Superior Rooms are 40 m2 with balcony and garden or sea view. The rooms are perfectly furnished for relaxation with French and single beds.
Family Connecting Room
Beautifully decorated Family Connection Rooms are 50 m2, with a bedroom and a living room. You can enjoy the breathtaking garden view while relaxing on your private balcony.
Duplex family room
Family Duplex Rooms are 50 m2 with garden view. The rooms have a bedroom and a living room and come with special services so you can have a great time with your family.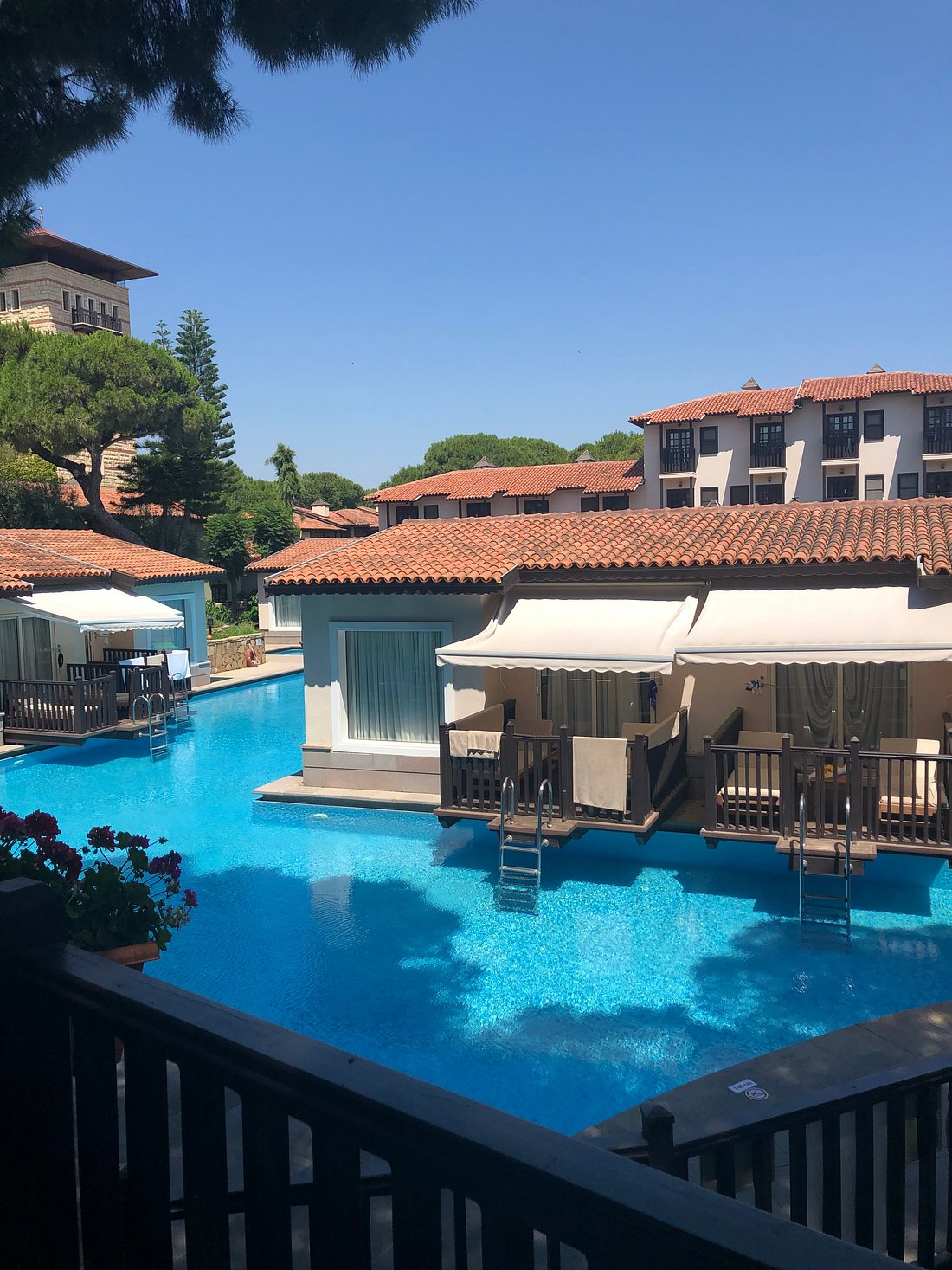 Lake Villas
Exceptional in every way with unmatched services, the 50 m2 Lake Villas are for those seeking the best experience.
Lake Villas consist of a bedroom and a separate living room with two sofa beds. Here you can access your own private pool directly from your balcony and taste comfort and luxury.
EATING AND DRINKING
Open buffet breakfast, lunch and dinner (with seasonal organic product offerings) are free of charge in the main restaurant. Some local and foreign alcoholic beverages within the brands determined by the facility are free of charge at the 24-hour bar. Late breakfast. Freshly squeezed orange juice for breakfast. Free ice cream service at lunch and dinner in the main restaurant. Snack service, night snack service. Patisserie: fresh cakes and cookies, coffee and tea service.
International, Aegean/Fish, Ottoman/Kebab a la carte restaurants with reservation 24 hours in advance and free of charge. Far East, Steakhouse and Lake House a la carte restaurants must be booked 24 hours in advance and paid for. Free a la carte restaurants with reservation and once during the stay. The days when a la carte restaurants serve may vary. 24 hour paid room service. Beach and pool service: Snack food and refreshing beverage service (at certain times) around the beach and pool. Flavor festivals / special day events.
Welcome cocktail at the entrance. Organic wine service in bars and restaurants. 7 Bars: Zomm Bar, Pool Bar, Beach Bar, Bar Bianco, Beach Club, Sports Bar and Adult Lounge on the Beach. The minibar is replenished daily with water, soft drinks and beer. Kettle, coffee and tea in all rooms. Traditional Turkish coffee service.
"Child Special Chef"
The most valuable guests of Paloma Hotels are children… With the "Child Special Chef", there are more nutritious, fresh and entertaining presentations for young guests only in all resort hotels. The children's buffet has been designed in accordance with the concept; and there is also a children's menu in the a la carte restaurants. The property gladly serves for special requests of children and diet menu requests.
The kitchen chef; food and beverage manager and guest relations, who have one-on-one interviews with the guests entering the facility, receive the requests of the guests in writing. As a result, it is served to the guests at the place and time they will specify.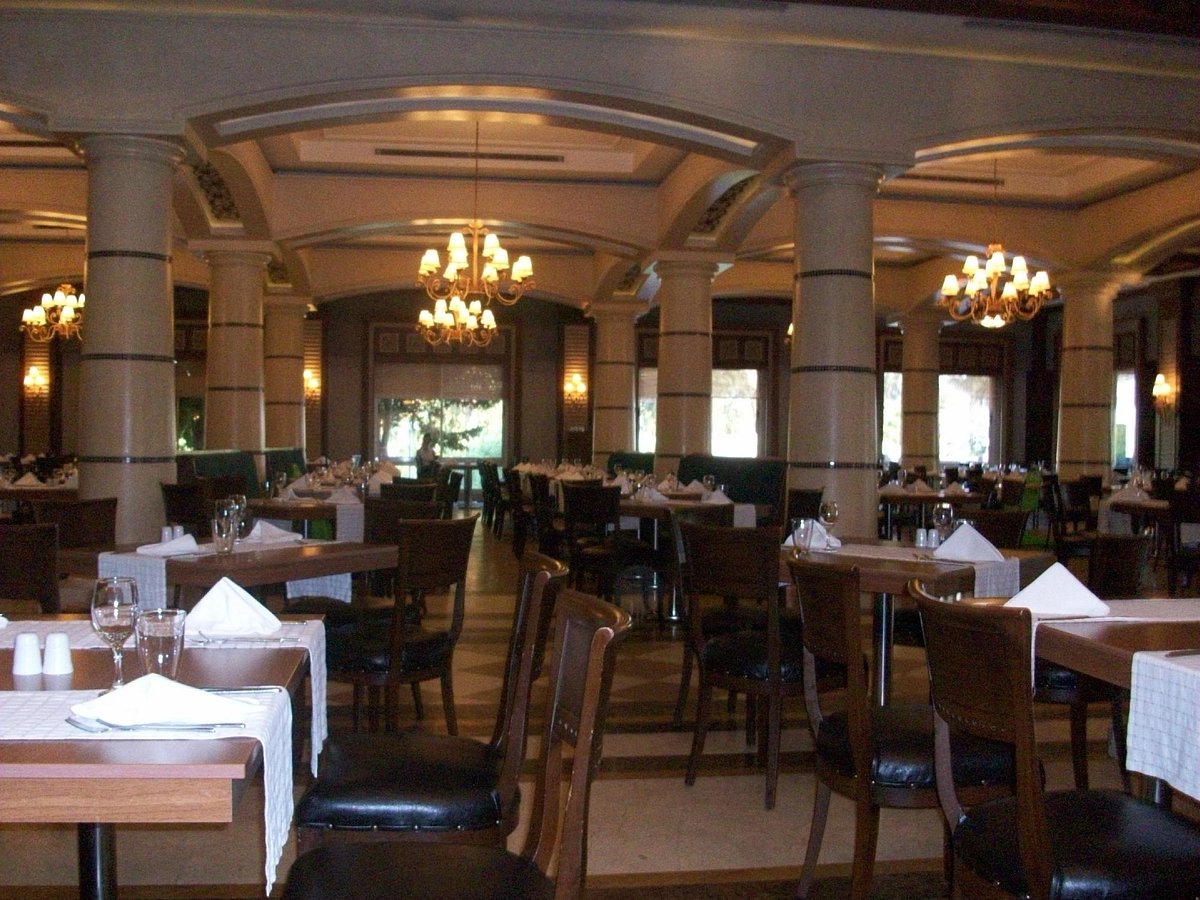 A LA CARTE RESTAURANTS
Far East A la Carte Restaurant (Paid)
Ottoman-Kebab A la Carte Restaurant
Steakhouse A la Carte Restaurant (Paid)
Lake Evi A la Carte Restaurant (Paid)
Aegean Fish A la Carte Restaurant
International A la Carte Restaurant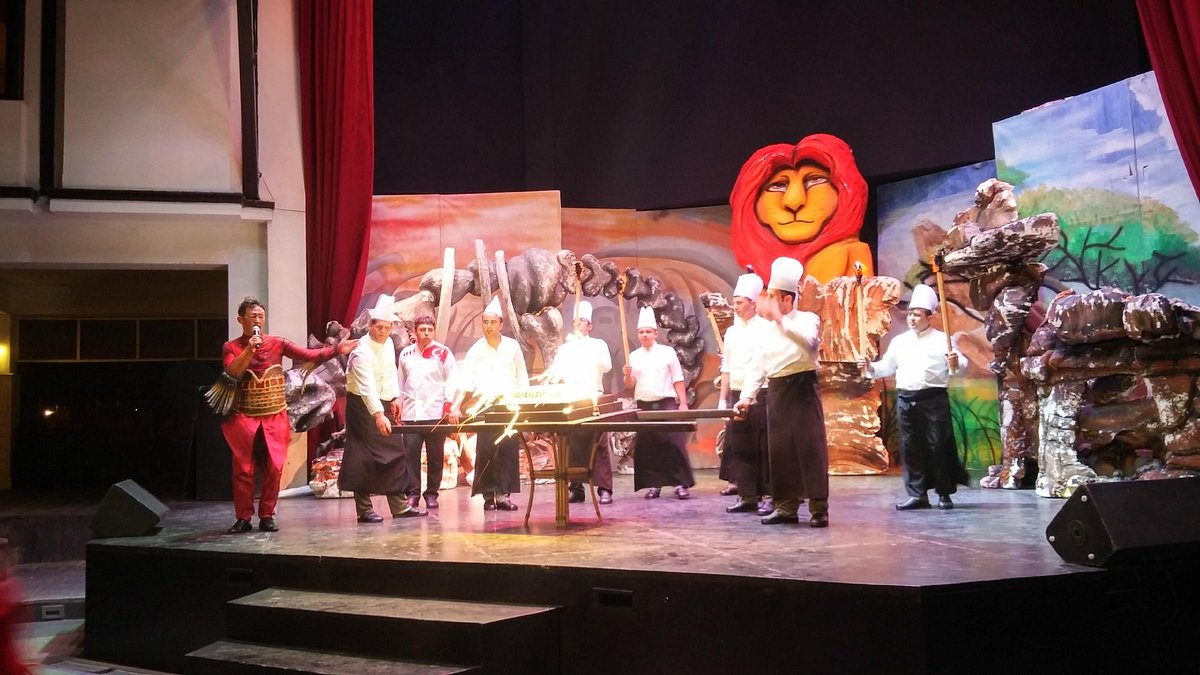 ACTIVITY
NurseOutdoor
Restaurant
Wireless Internet
(Across the Hotel)Indoor RestaurantBa
rOutdoor Parking
AquaparkWater
SlideOutdoor
PoolIndoor
Poo
Darts
Water Ball
PeacyclingTable
Tennis
Sauna
Turkish Bath
Water Gym
Mini Football
Aerobics
Boccia
Fitness Center
Canoe
Beach
Volleyball
Tennis Court
Animation
Mini Golf
Basketball
StepKids' Pool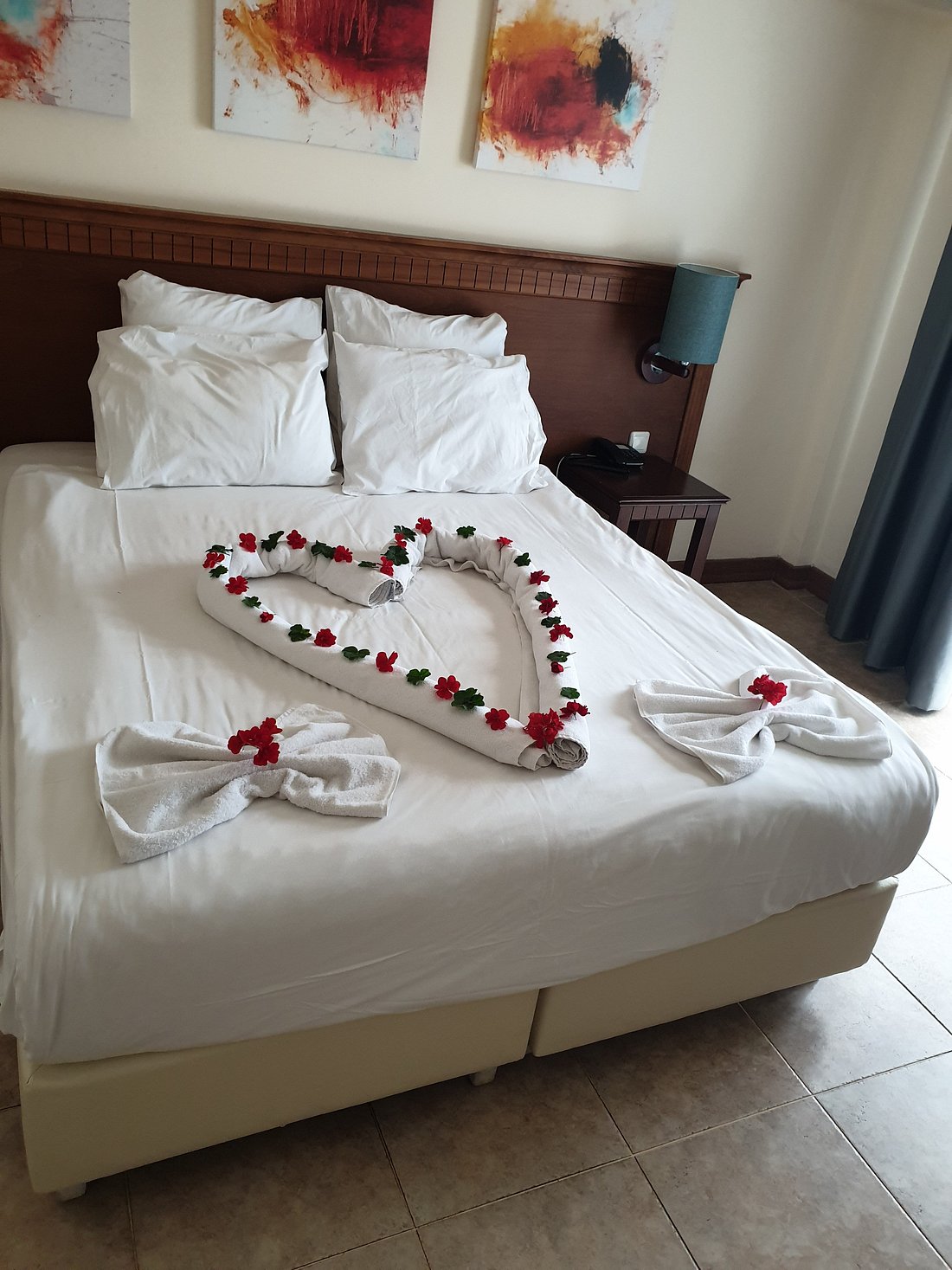 Honeymoon
Seasonal fruit plate with wine in the room
Upgrade to a higher category room (upon availability)
Early check-in and late check-out (upon availability)
Breakfast in the private room for the guests on the first day
10% discount on wellness activities
Priority reservation in a la carte restaurants
Special honeymoon decoration for the room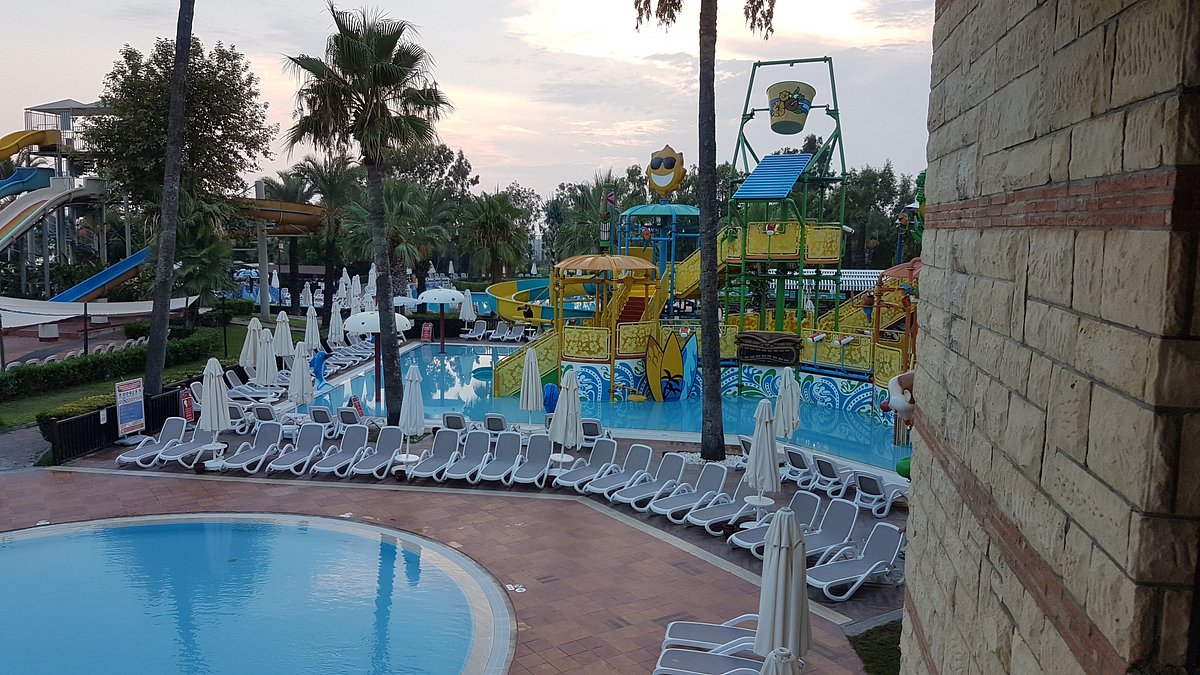 BEACH AND POOL
At the beach and pool of the facility located by the sea; Sunbeds, canopy and beach towels are free of charge.
SPA & WELLNESS
In the SPA section of the facility; there are facilities such as sauna, Turkish bath, beauty center and massage.
Beauty centre
Steam room
Massage
Sauna
Bath