Rixos Premium Belek is set amongst pine on the Mediterranean coast. Belek's immense sandy beaches and magnificent landscape make it a destination full of natural beauty. It is located in the middle of historical, cultural, and natural beauties with proximity to the Taurus Mountains, national parks, and archaeological sites. Rixos Premium Belek does not only offer a luxury vacation for you and your loved ones, but it also provides a unique vacation culture and extraordinary rituals thanks to its .
ROOM
Rixos Premium Belek; Deluxe Family Room rooms are in the main building and are 74 m² in size. The rooms have a double bed or two single beds. Children's bathrobes and slippers are available in the rooms, and there are treats for the rooms with children.
Shower
Electronic Key System
Bathroom
Boucle Bath Products
Makeup Mirror
Hair dryer
WC
Bathrobes and Slippers
Balcony
Study desk
Carpet and Marble Floor
Direct Line Telephone*
Digital Safe
Smoke detector
Central Air Conditioning
Mini bar
Reading Lamp
Satellite Broadcast
Tea and Coffee Set
Cleaning Service
Pillow Menu
Mirror Led TV
Kettle
Wireless Internet
Eating and drinking
Buffet meals are free in the morning, lunch, evening and night. Local and foreign, alcoholic and non-alcoholic drinks within the brands determined by the facility are free of charge for 24 hours in the Rixos Lounge. Breakfast includes fresh juices. Soft drinks are served in bottles in the main restaurant and all indoor bars.
One of the innovations of the facility this season, People's 24-hour A la carte Restaurant started to serve free of charge.
A la carte restaurants are free with reservations and a minimum stay of 4 nights. Piazzetta (Italian Cuisine),
Z'asya (Asian Cuisine), Mykorini (Greek Cuisine), Evening Restaurant (Ottoman Cuisine & Steakhouse) serve between 19.00-23.00.
Minibars are refilled free of charge every day. Room service is chargeable.
There are 10 bars in total in the facility; Lobby Bar, Irish Sports Bar, Beach Bar, La Patisserie and Mood Club Bar provide free service (except premium alcoholic beverages). Shisha House offers flavored hookahs and premium cigars between 10.00-00.00 for a fee.
In some restaurants and bars, alcoholic beverages are served by the glass, and there is no bottled beverage service.
Diabetic, gluten free etc. Food is prepared for guests who request special food. Beverage and snack service in Cabana Zone is chargeable.
Restaurants
Piazzetta A la Carte Restaurant
Evening A la Carte Restaurant (Ottoman Cuisine, Steak House)
People's A la Carte Restaurant (open 24 hours)
Z'asya A la Carte Restaurant Asian Cuisine
Mykorini A la Carte Restaurant Greek Cuisine
Beach
The facility, located at the seafront, has a 700 m long private sandy beach. At the beach and pool; parasols, mattresses and towels are free. The facility has a pier.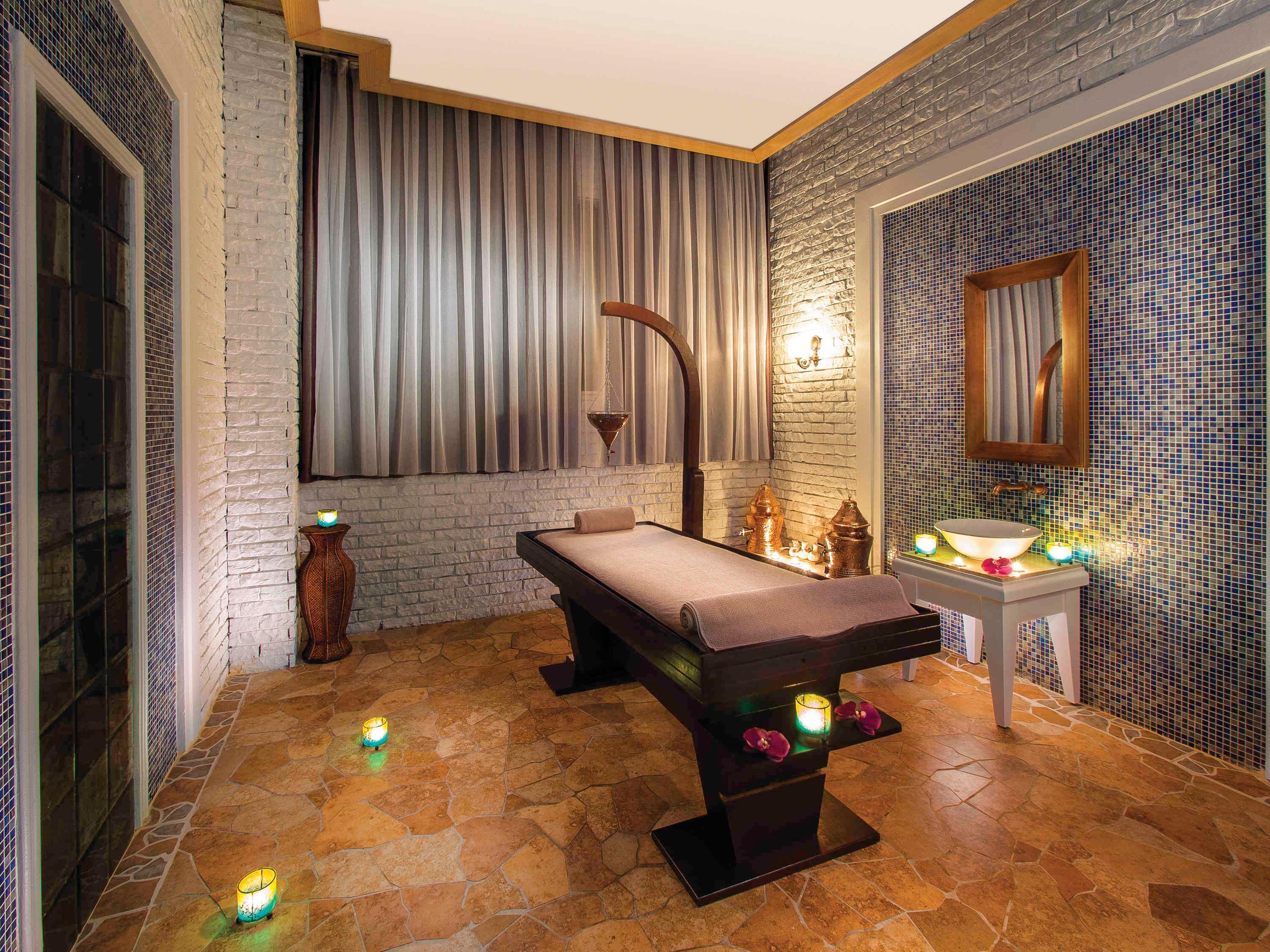 Spa / Wellness

In the SPA and wellness section of the facility; relaxation area, Turkish bath, 2 steam rooms and 4 saunas (classical, Russian, infrared, women only) are at your service free of charge.
Paid Activities
Bodytec/EMS Technology
Clinical Applications
Dermatological Applications
HI-FU
Photodynamic Skin Rejuvenation
Caci Device Non-Surgical Facial Rejuvenation
Caci Quantum
Oxygen Therapy Device
liposonix
3D Slimming Device
Cryotherapy Device
Ozone Therapy Device
India Ayurvedic Therapy
Ayurdedic Detox Applications
Thai Therapy Practices
African Therapy Practices
Philippines Massage Practices
COMMENT
From the first moment you enter the hotel, they welcome you with interest, they respond to all your needs immediately, you never hear sentences such as I am not in charge here, it is not my area, the main restaurant of the hotel is very big So there is no problem…