Sherwood Dreams Resort Boğazkent, one of the most assertive facilities in the Boğazkent region, opens the doors of a comfortable holiday to its guests.
Located by the sea, the property has a private beach. In the facility, which also has an outdoor swimming pool and a sun terrace, a holiday awaits its guests, where they will experience the magnificent atmosphere of the Mediterranean. The rooms of the facility, which have a stylish and modern design, offer a pleasant experience during your holiday.
In addition to the main restaurant where rich open buffets are set up, there are also a la carte restaurants in the facility for those who want to try different tastes.
Promising a fun holiday for both couples and families; There is a mini club for children, a mini disco, an outdoor swimming pool and an amusement park serving at certain hours.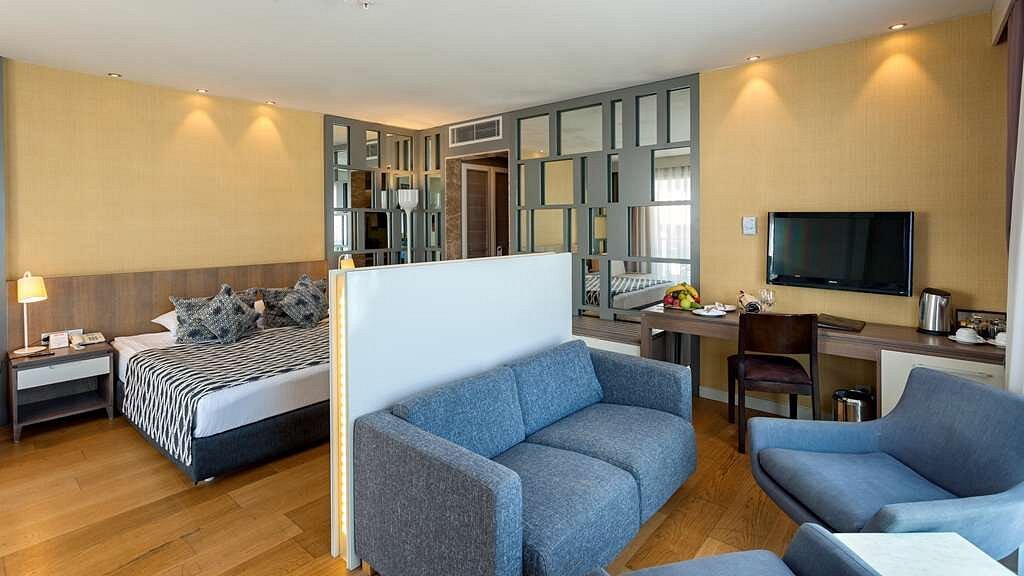 ROOM
Standard rooms are 27 m² in size. The rooms have a double bed and a single bed or a double bed.
Shower
LCD TV
Electronic Key System
Bathroom
Boucle Bath Products
Makeup Mirror
Hair dryer
WC
Music Broadcast (from TV)
Balcony
Laminate Covered Floor
Central Air Conditioning (at certain hours)
Till
Mini bar
Kettle
Wireless Internet
Tea and Coffee Set.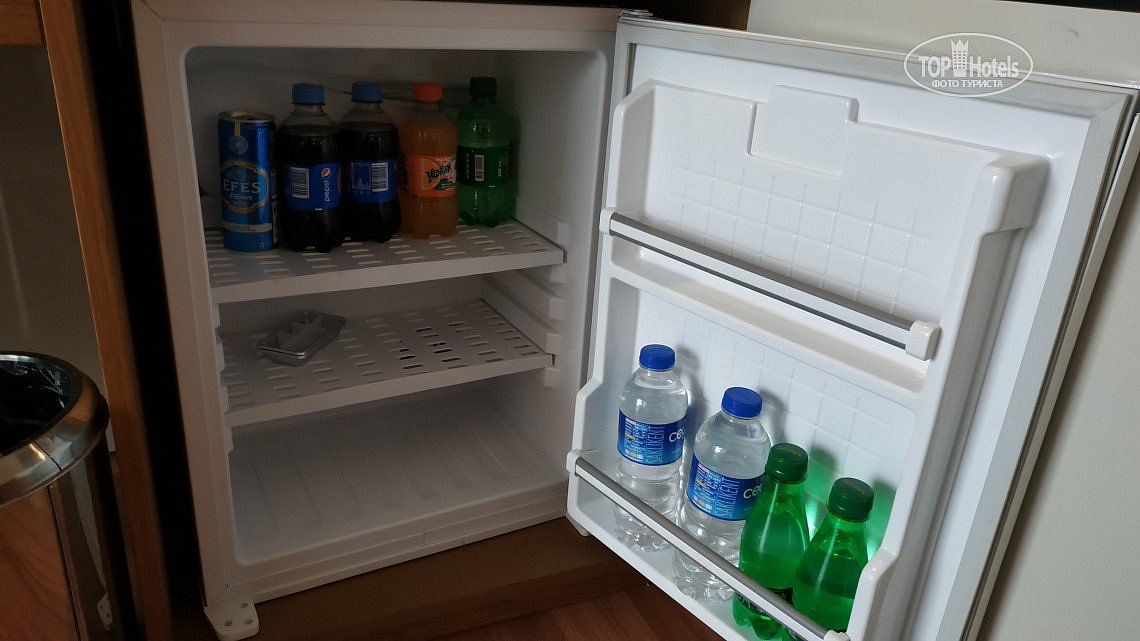 MINI BAR
Water and Soft Drinks are filled on the arrival day.
Other Days Only Water Is Renewed.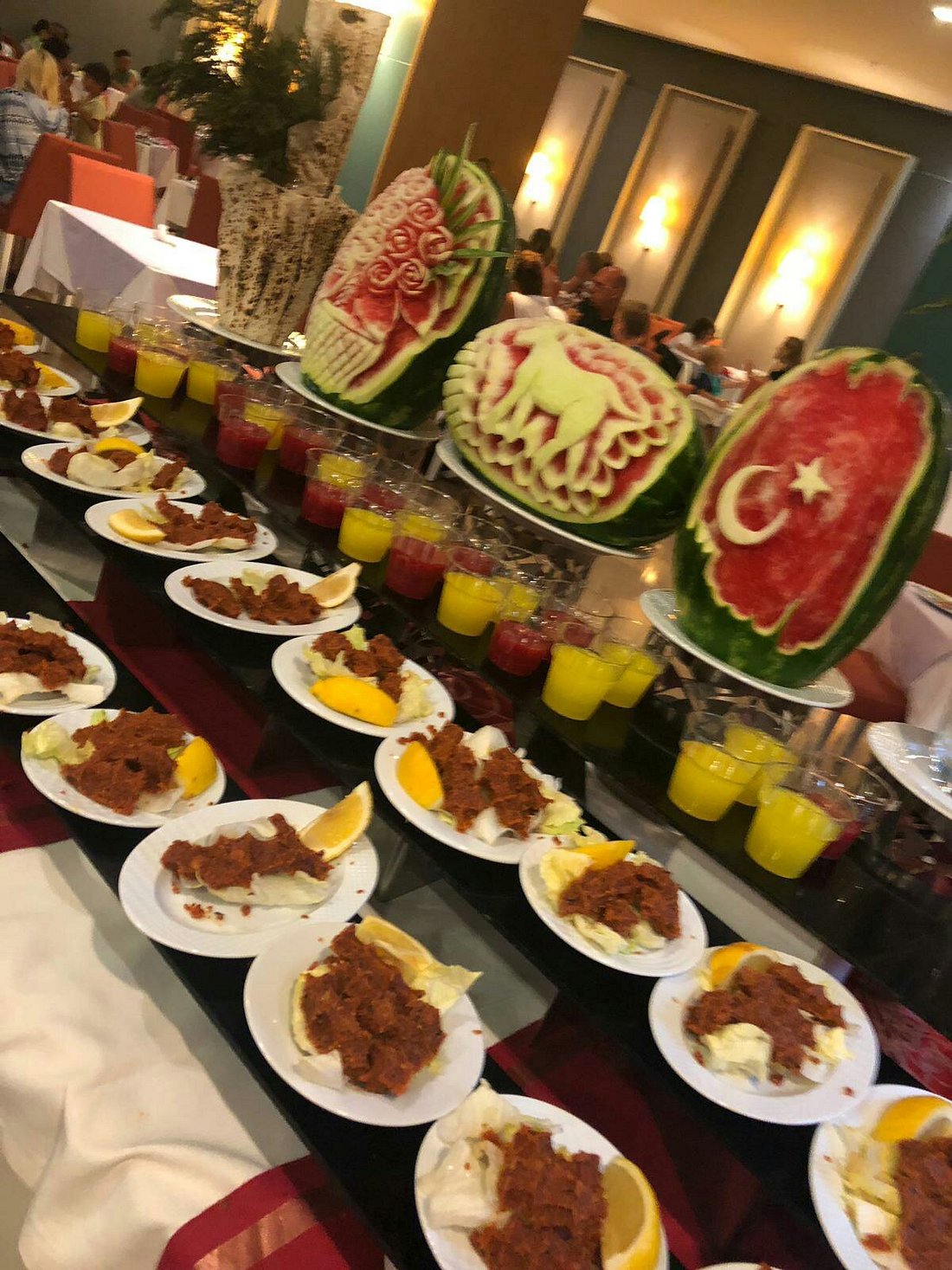 Eating and Drinking
Sherwood Dreams Resort: Breakfast, lunch and dinner buffet meals are free. All local alcoholic and non-alcoholic beverages and some foreign drinks are free of charge for 24 hours within the brands determined by the facility. A la carte restaurants with reservation and charge. For stays of 7 nights or more, one of the a la carte restaurants is free once.
There is no buffet for vegan or gluten-free people at the property. Only diet buffet service is offered. However, guests can convey their special requests to the facility officials whenever they wish. The facility helps guests who have allergic problems or who want different baby food with their requests.
Logos describing the allergenic properties of the dishes are used in the open buffet menus. It is clearly stated whether many products such as lactose, nuts, hot soy, garlic are included in the food.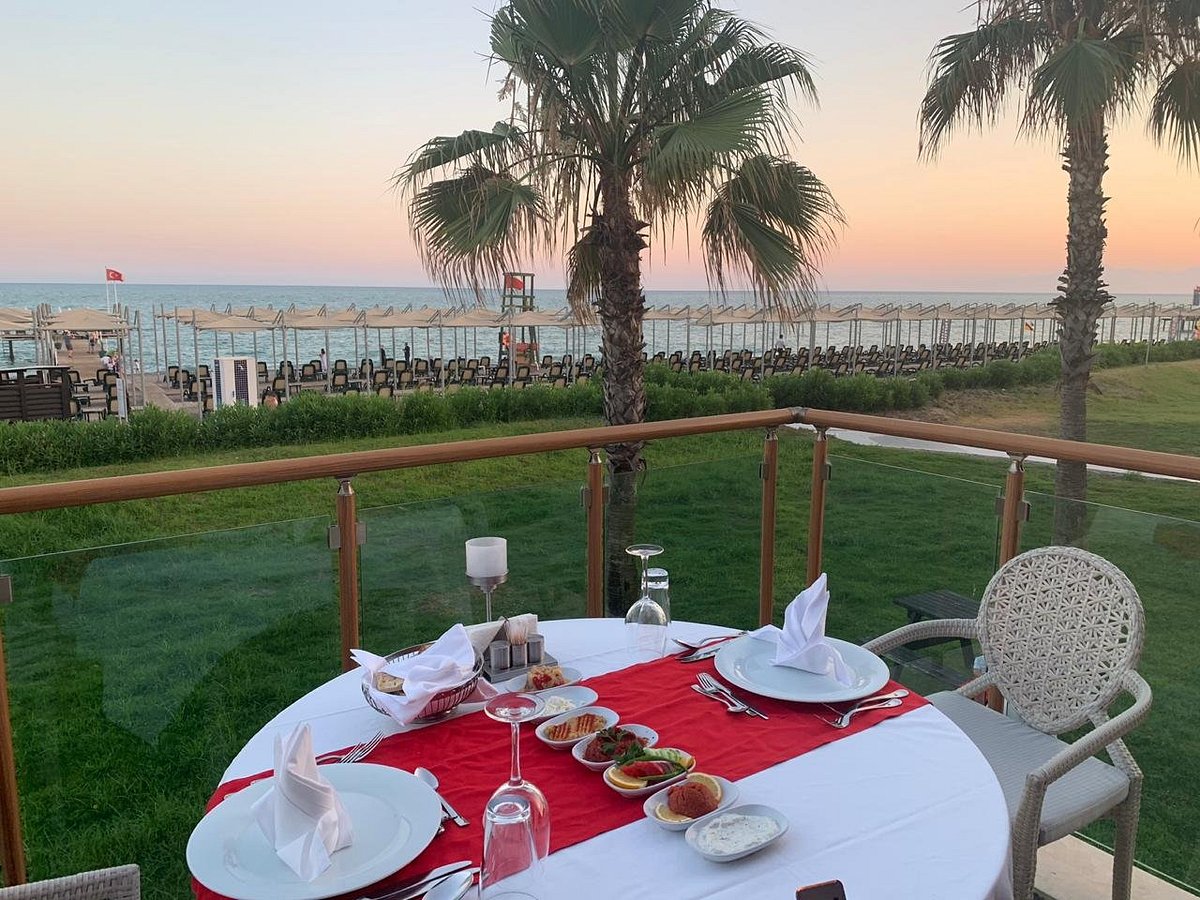 Restaurants
Marine A la Carte Restoran ,Safran A la Carte Restoran , Pomodoro A la Carte Restoran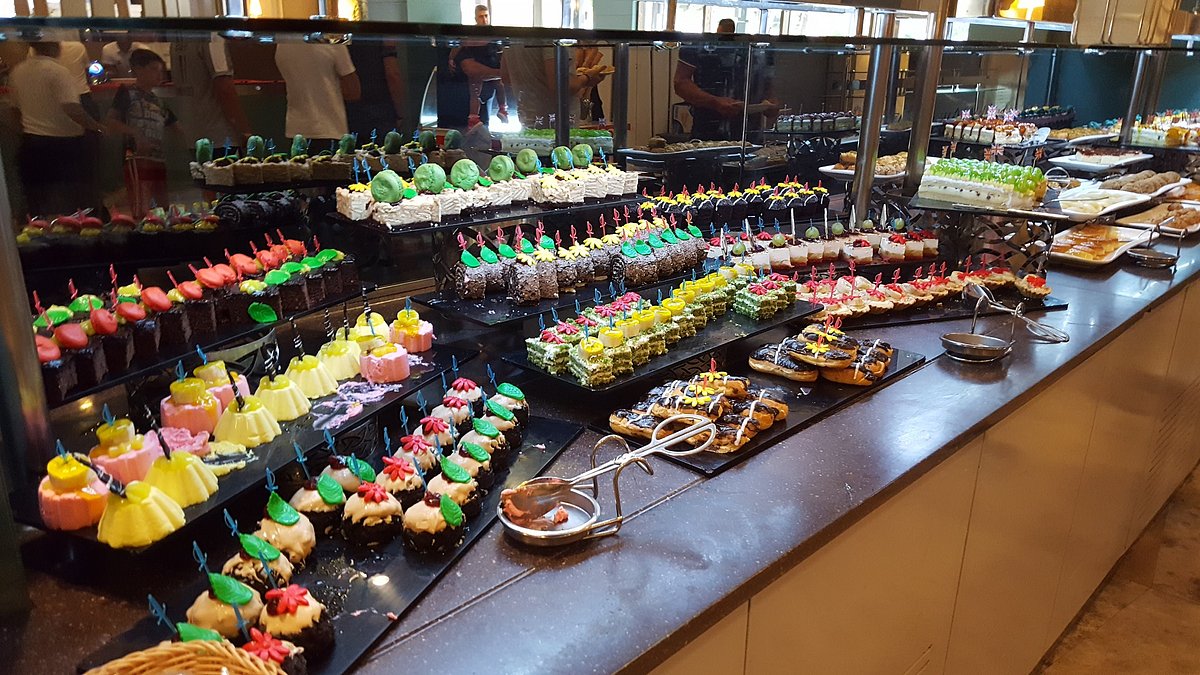 Service Hours
Service Hours
07.00-11.00 Breakfast
07.00-23.30 Carisma Lobby Bar
10.00-07.00 Wave Bar
10.00-18.00 Bridge Cafe
11.00-18.00 Gilbert Patisserie
12.00-16.00 Splash Snack
12.30-14.30 Lunch
16.00-23.30 Lemon Flower Bar
18.30-21.00 Dinner
19.00-21.00 A la Carte Restaurant
23.00-00.00 Night Snack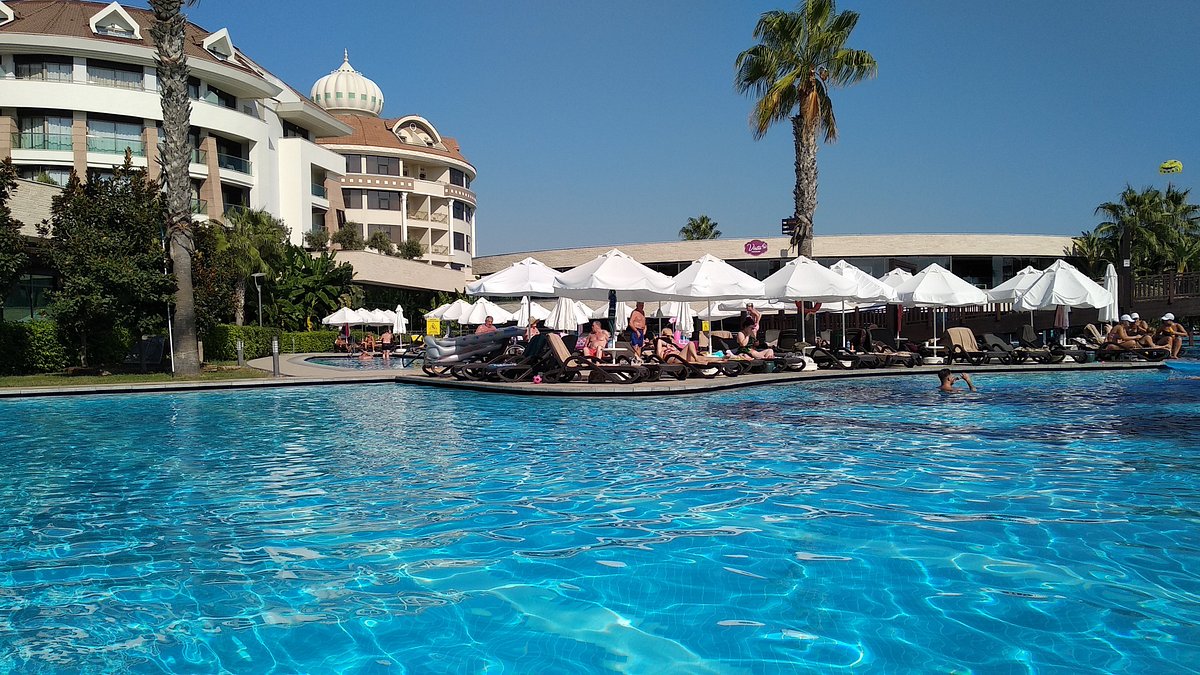 Beach
Located at the seafront, the facility has a 200 m long sand-pebble mixed beach. Umbrellas, sun loungers and towels are free of charge on the beach.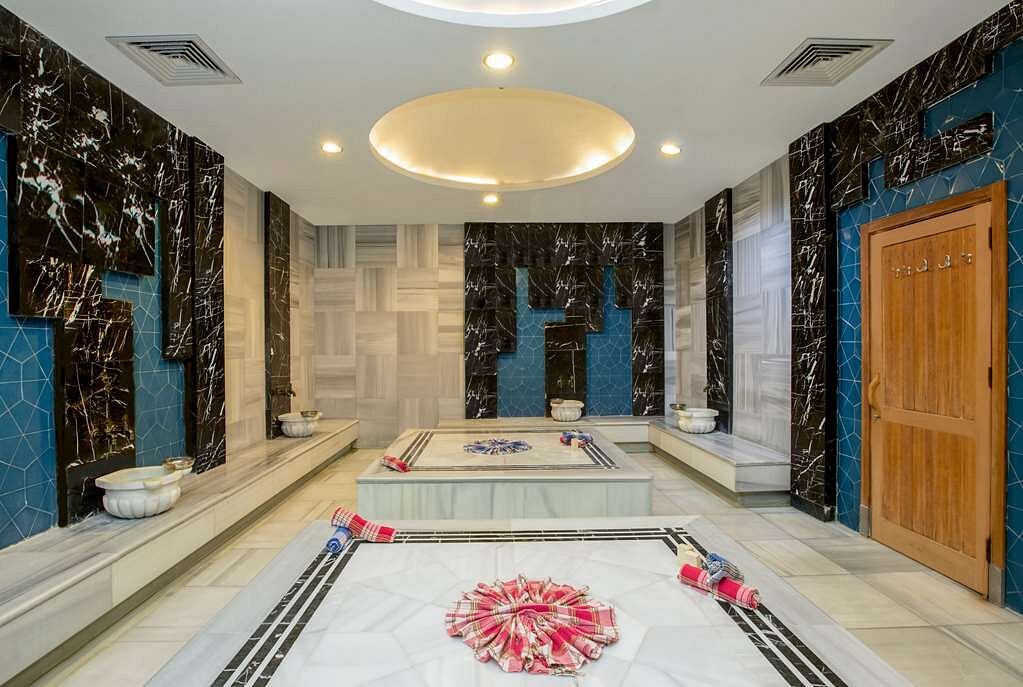 Spa / Wellness
In the SPA and wellness section of the facility; There are facilities such as sauna, hammam and fitness center.
COMMENT
Price/performance hotel. The food is very tasty and the staff is very caring. Cleaning is fine. Deluxe rooms should be preferred. Efe gold, bottle bomonti, efes malt, malibu, gilbeys, wine, the only drink quality is good. Being by the sea is a plus. I can say that it exceeded my expectations for an average hotel.