Located on the seafront in Lara-Kundu, Swandor Hotels & Resorts – Topkapi Palace is 17 km from Antalya city center and 20 km from Antalya Airport.
Offering the pleasure of the sea to the fullest, the facility impresses with its fine sand beach and 2 piers. Guests who are satisfied with the sea also have the opportunity to spend time in the facility's own pool. In addition, sun loungers, umbrellas and mattresses at the beach and pool are offered free of charge.
Guests can enjoy delicacies from different cuisines in the two a la carte restaurants offered by the facility. Breakfast, lunch and dinner are also served as an open buffet.
In the facility, there are also sauna, Turkish bath, fitness center and massage treatments for the guests to relieve fatigue and stress.
Children's pool, playground and mini club are also available in the facility, where children are also considered as well as adult guests.
Check-in time for Swandor Hotels & Resorts – Topkapi Palace rooms starts from 14.00. Check-out time from the rooms is 12:00 at the latest. Guests can benefit from the late check out area behind the Amphitheater at times other than these hours. Pets are not accepted at the property. The use of open spaces in the facility depends on seasonal conditions.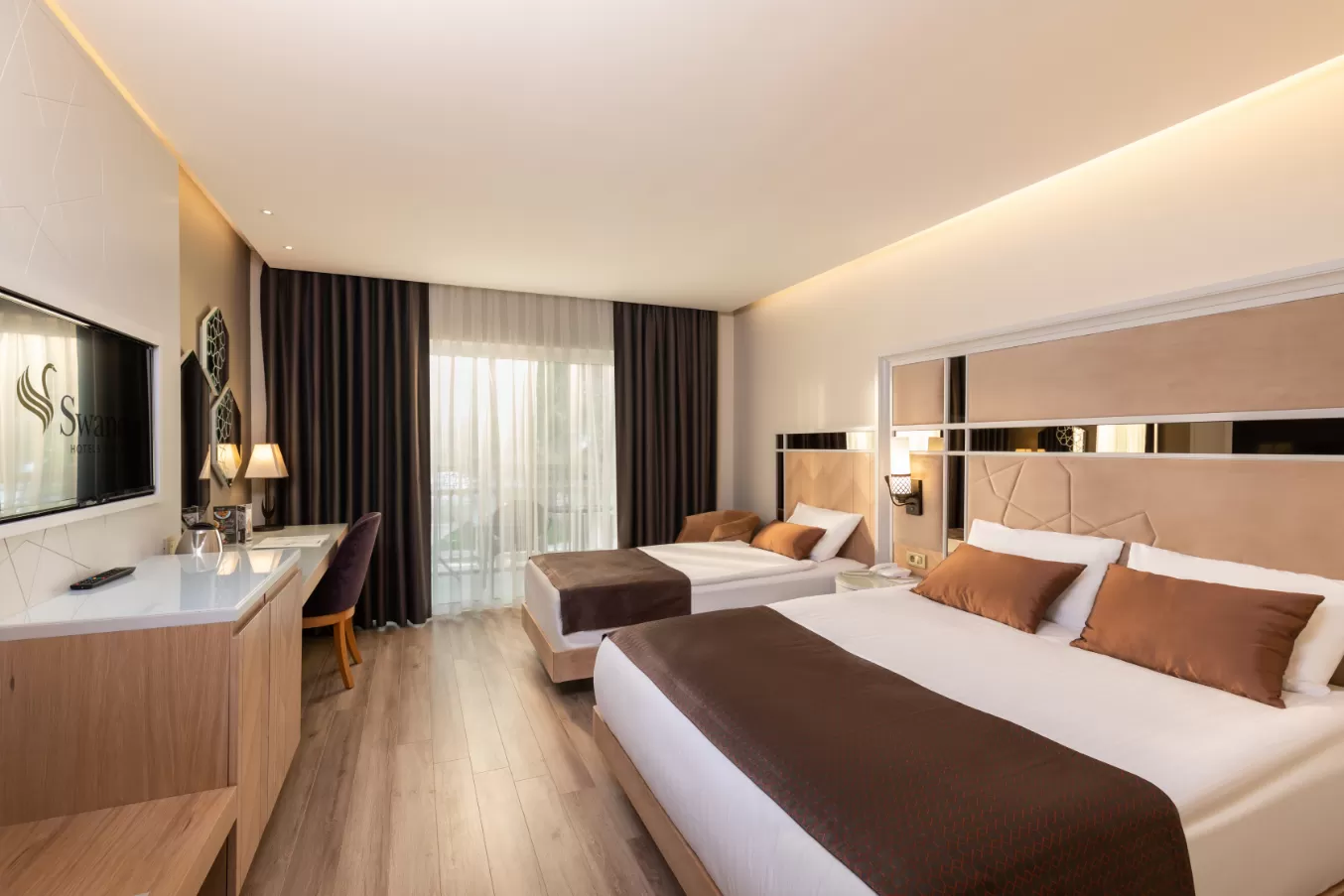 ROOM
The facility, built on an area of ​​85,000 m², has 908 rooms.
Deluxe Rooms are 34 m² in size. The rooms have a double bed and a single bed.
Shower
Electronic Key System
Bathroom
Boucle Bath Products
Hair dryer
WC
Music Broadcast (from TV)
Balcony
Hardwood Floor
LCD TV
Smoke detector
Central Air Conditioning
Till
Mini bar
Telephone*
Satellite Broadcast
Cleaning Service
Wake Up Service
Kettle
Wireless Internet
Tea and Coffee Set
Room Service-24 Hours *
Features marked with * are paid.
EATING AND DRINKING
Swandor Hotels & Resorts: Early breakfast, breakfast, lunch, dinner and night buffet meals are free. Some local alcoholic and non-alcoholic beverages are free of charge for 24 hours within the brands determined by the facility. Some brands of wine, champagne, bottled drinks, special imported drinks and energy drinks are chargeable. Room service is paid for 24 hours.
A la carte restaurants with reservation and charge. Free for 0-6 year olds, 50% discount for 7-11 year olds. Local alcoholic and non-alcoholic drinks are free of charge in a la carte restaurants.
In addition, serving at different hours and concepts in the facility; There are 9 bars: Lobby Begüm Bar, Sultan Service Bar, Hünkar Restaurant Service Bar, Bar Garden, Lalezar, Sherbet, Kubbe Disco, Seyir and Xone Event Bar.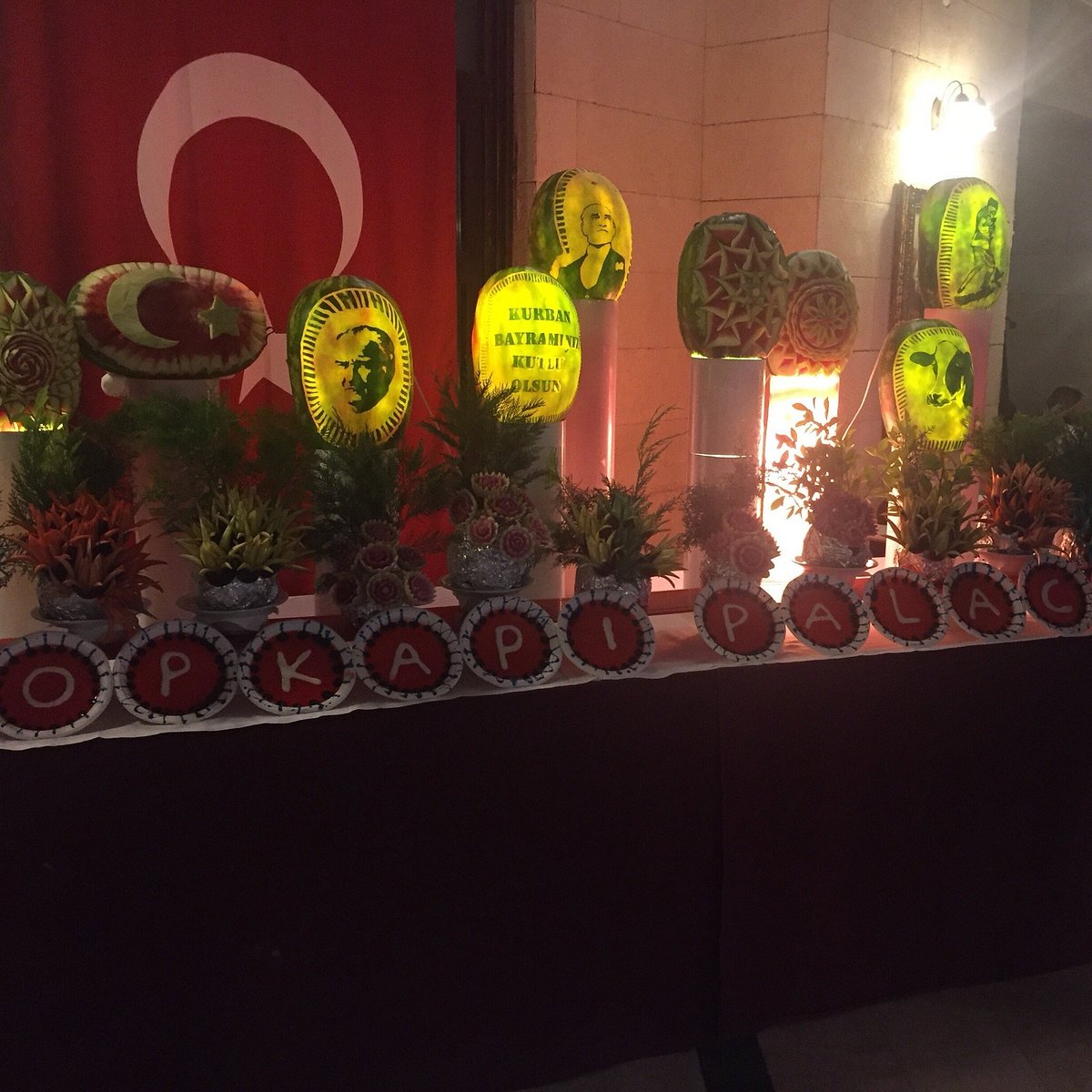 There are vegan buffets and gluten-free buffets in the main restaurants of the facility. The Guest Relations Department provides detailed information to guests with diabetes on the day of check-in.
The buffet offers falafel, boiled vegetables, vegetable dishes with and without sauce, legumes, and grilled and pasta dishes upon request.
Ultra All Inclusive accommodation at the property starts with lunch; includes dinner for the number of nights stayed; and ends with breakfast on the day of departure.
If the room to be accommodated is a special type of room such as a family room or a suite room; no refund will be made if any of the guests leaving the hotel early.
SERVİCE HOURS
07.00-10.00 Breakfast (Hünkar Restaurant – Open Buffet)
10.00-11.00 Late Breakfast (Divan Restaurant – Open Buffet)
10.00-18.00 Pavilion (on the beach – with charge)
11.00-18.00 Snack (Derya Restaurant)
11.30-13.00 Mini Club Lunch (Mini Club Restaurant)
12.30-14.00 Lunch (Hünkar Restaurant – Open Buffet)
12.30-16.00 Snack (Kösem Sultan)
15.00-18.00 Patisserie (Paradise Patisserie)
18.00-19.30 Mini Club Dinner (Mini Club Restaurant)
19.00-21.00 Dinner (Hünkar Restaurant – Open Buffet)
19.00-22.00 A la Carte Restaurants
21.00-07.00 Night Dinner and Early Breakfast
BEACH
Swandor Hotels & Resorts: The facility, located by the sea; has a 250 m long fine sand beach and 2 piers. Sunbeds, umbrellas and mattresses are free of charge on the beach and in the pool. Beach towels are provided from the towel desk with a towel card.
The pavilion is open between 10:00 and 18:00 for a fee.
POOL
There are pools and water slides in different locations and sizes; serving according to seasonal conditions and guest density. The pools are closed to use after 19:00 due to health and safety precautions.
AQUAPARK
There are 8 water slides in total, 5 for adults and 3 for children.
RESTAURANTS
It serves as International and Turkish cuisine in A La Carte Restaurants between 19:00 and 21:30. Restaurants with rich A La Carte menu options are charged based on the reservation fee per person.
It is free for 0-6 age group. 50% discount is applied for 7-12 age group guests. Local alcoholic and non-alcoholic drinks included in the concept are free of charge in A La Carte restaurants.
Reservations can be made from the Guest Relations section of the Lobby until 14:00 at the latest.
Hürrem A la Carte Restaurant (Kebab House)(Paid)
Hanedan A la Carte Restaurant (Paid)
Safir A la Carte Restaurant International Cuisine (with charge)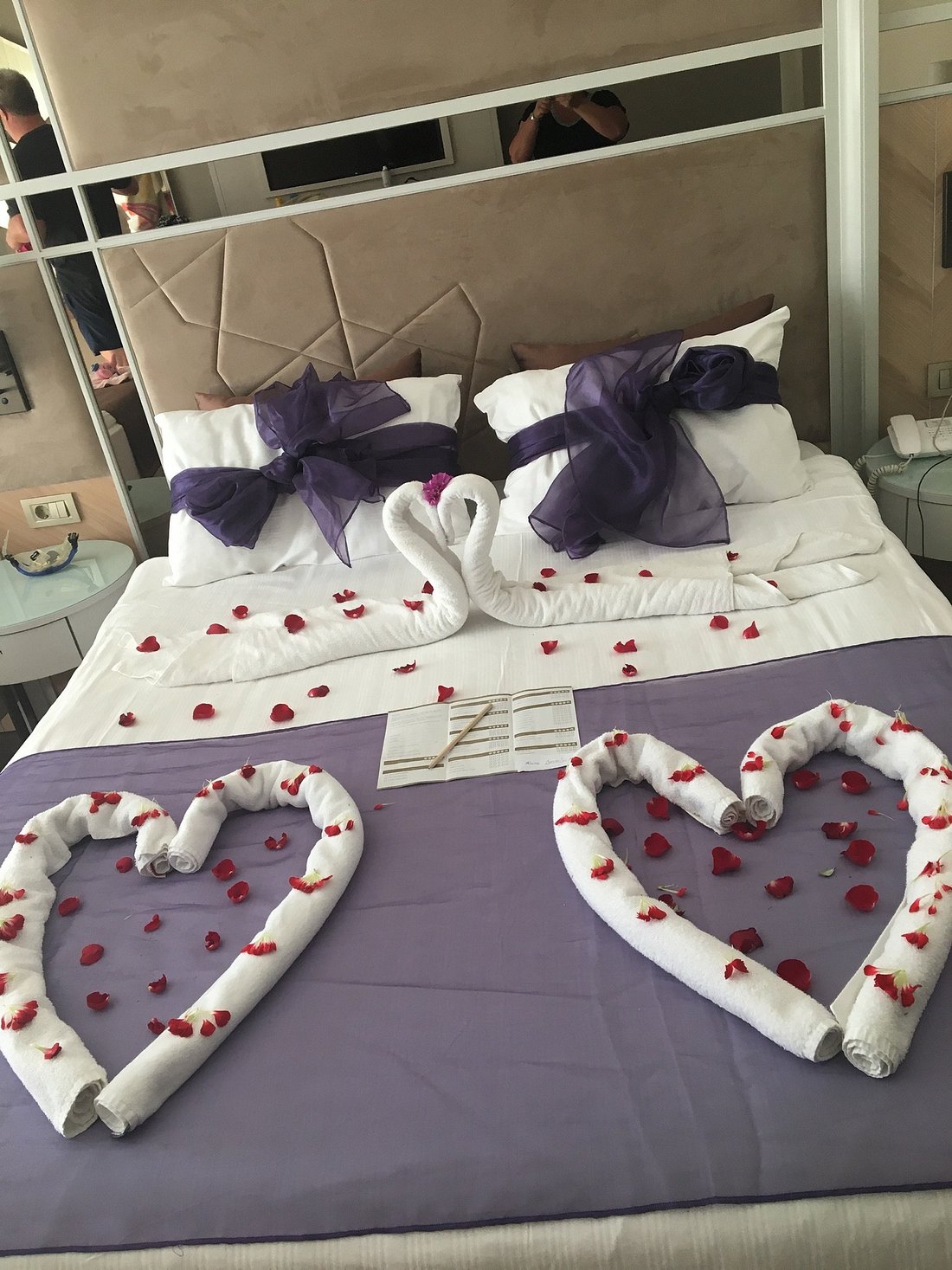 HONEYMOON
Swandor Hotels & Resorts: Couples who want to take advantage of the honeymoon package must show their marriage certificate at check-in for their stays within 1 month from the date of marriage
Some details (Place / Time / Date) in the honeymoon package should be notified by the guests themselves during their stay.
In the honeymoon concept, some services are organized according to availability and upon request.
Room decoration at the entrance
Fruit and sparkling wine upon arrival
Bathrobes and slippers
Breakfast once in the room on a desired day (with reservation one day in advance)
1 free dinner in a la carte restaurant (with reservation one day in advance)
SPA / WELLNESS
Swandor Hotels & Resorts:
Egna Spa Center is at the guests' service for both physical and mental rejuvenation and relaxation with massages and treatments.
With its modern and different architectural structure, Egna Spa Center consists of extraordinary designed units; standard massage rooms; VIP massage room, indoor swimming pool, Turkish bath, sauna, relaxation areas and fitness room. Egna SPA Center has experienced experts; quality products, effective body and face care programs in a relaxing atmosphere.
Hamam Treatments
Classic Massages
World Massages
Organic Oil Therapy
Facial Treatments
Body Treatments
Measures Taken Within the Scope of Covid-19
Cleaning and hygiene materials approved by health institutions, internationally known and effective against viruses are used in the facility.
· Common areas and mini clubs are disinfected with ozone devices; and fine fogging (ULV) machines.;· During all cleaning and disinfection processes, frequently used places (reception, door handles, elevator and buttons; shared toilets, etc.) are cleaned with precision.
Compliance checks are carried out by periodically taking analysis samples from the products offered in food production areas and restaurants and from pool water.
· Facility employees, especially hand hygiene; All cleaning and hygiene rules are reminded and supervised at daily on-the-job meetings.
It is ensured that the employees perform their duties by following the social distance rules.
Tables, chairs and sun loungers are positioned in accordance with social distance;
Alcohol-based hand sanitizer is available at the toilet and restaurant entrances for the use of guests and employees; Upon the request of the guestsmedical care and support services are provided by the health unit in the facility.